Weekly Events
On this page we will share the main events of each week. Remember to check each year group's page for even more information and up to date news and images. We also provide regular updates on our Twitter feed (@CCPSLichfield).
Each term we will transfer these events to the Gallery section of our website.
Summer Term 2018
Week beginning Monday 14th May 2018
Well done Year 6!
We would like to all say a huge 'well done' to Year 6 for the amazing effort and attitude that they have demonstrated this week whilst completing their SATs. We are very proud of you all.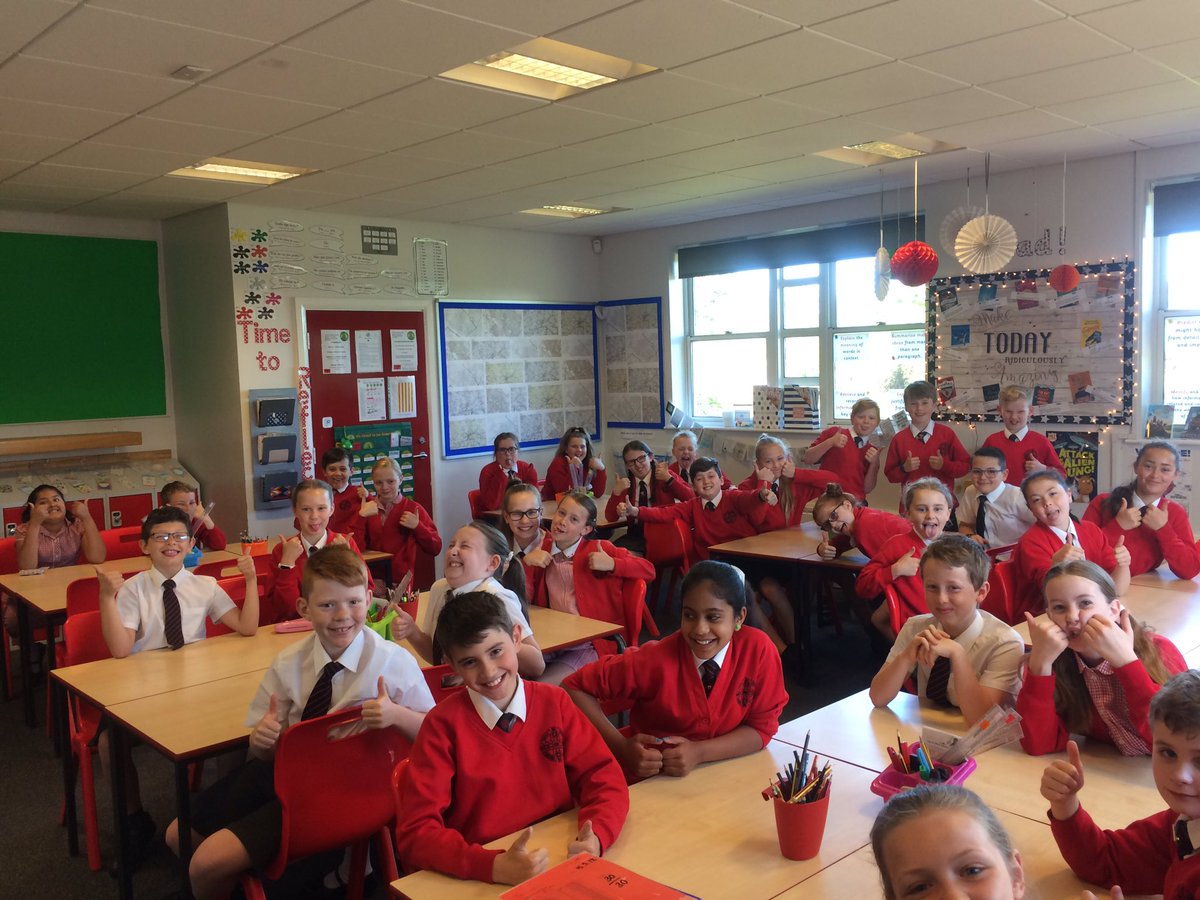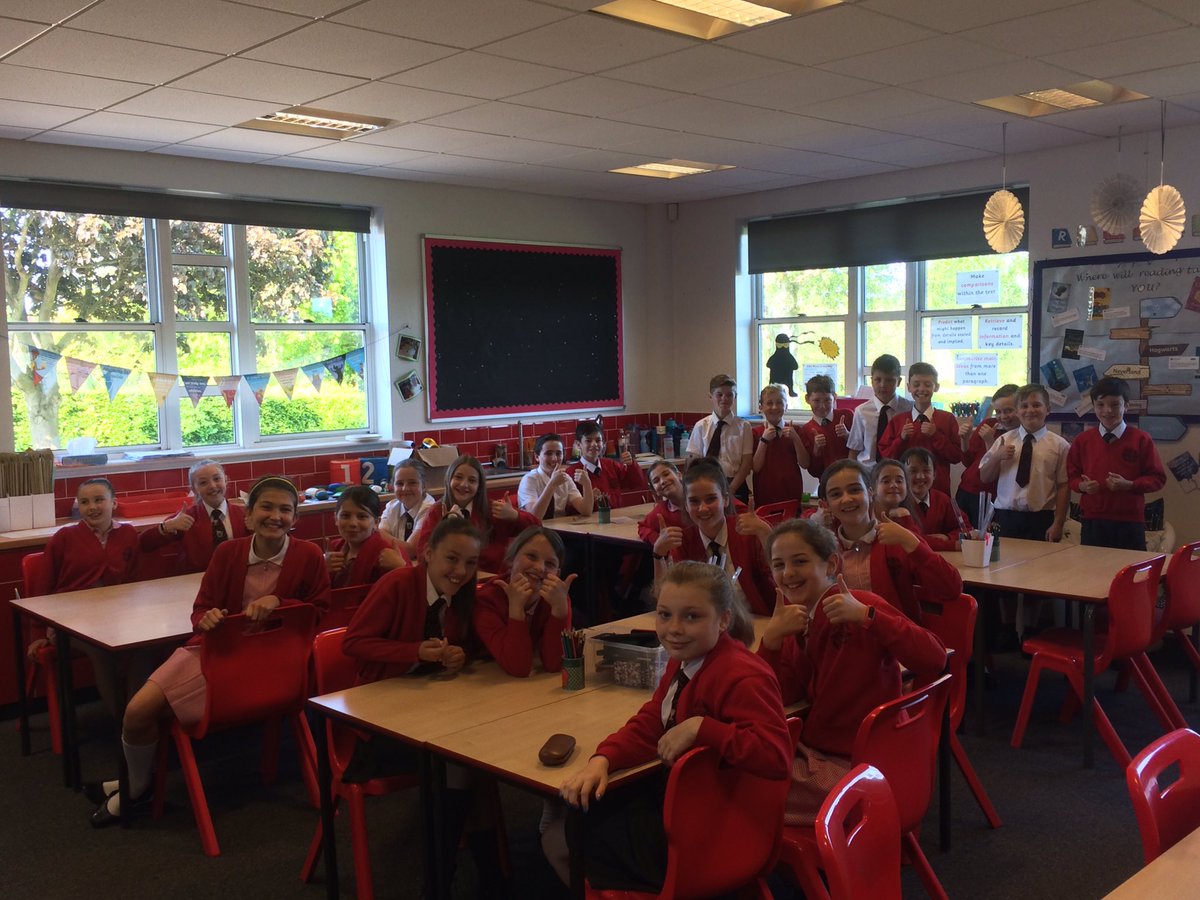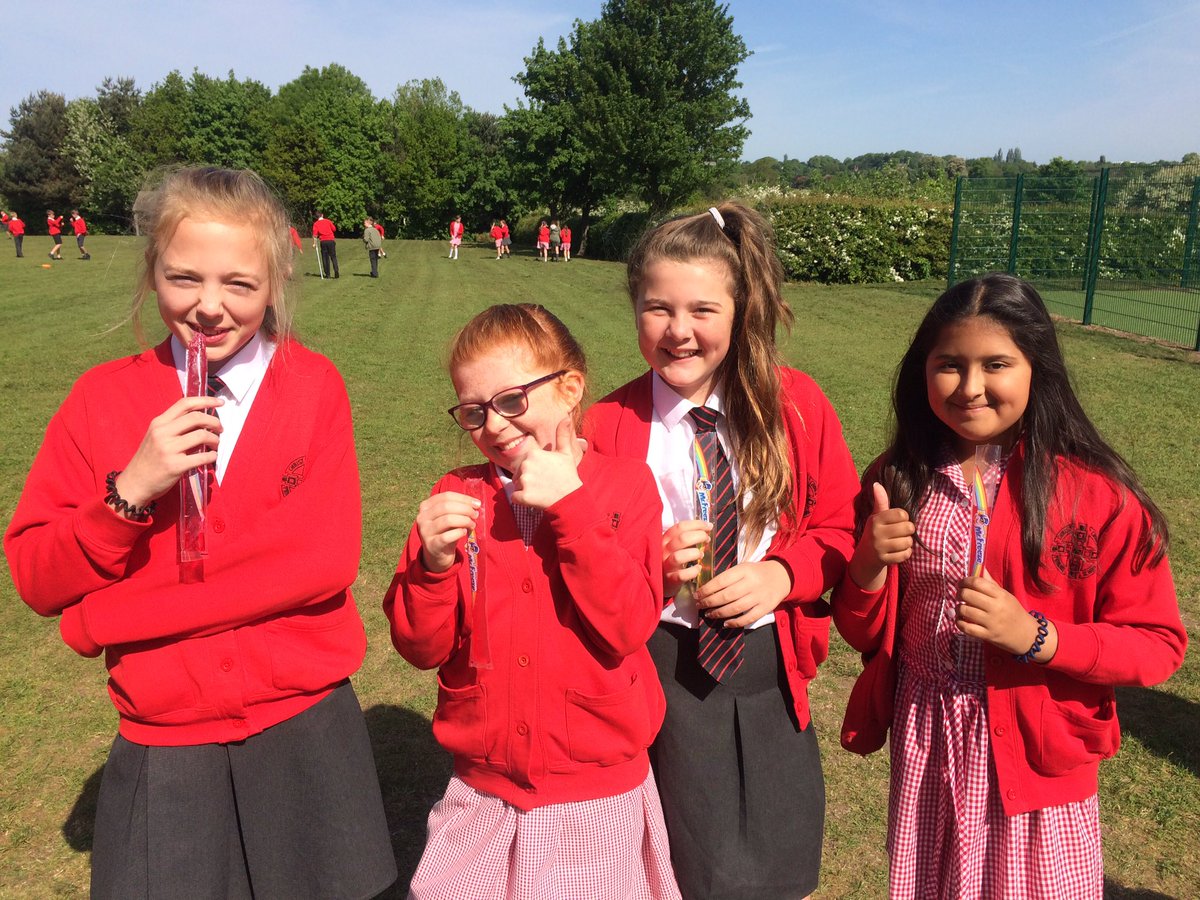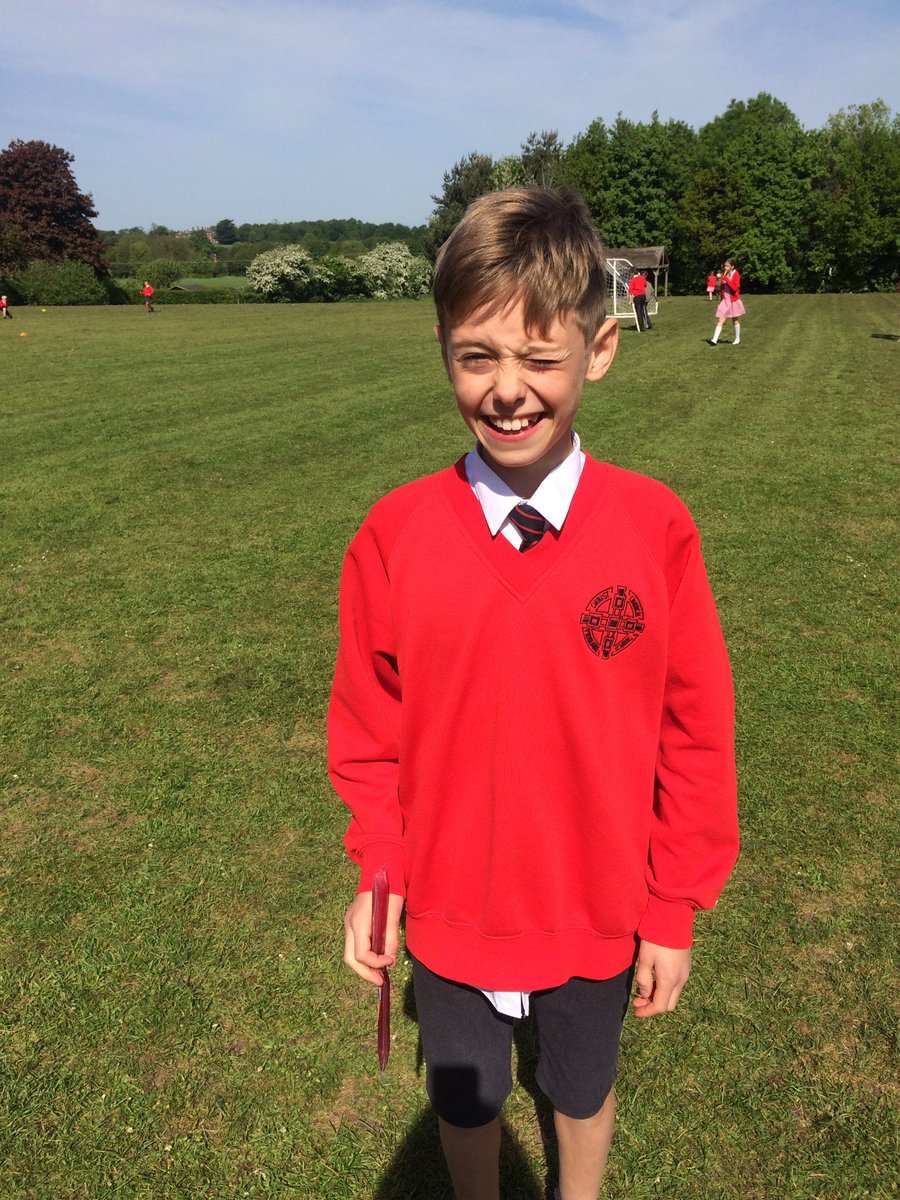 Year 4 Science
Year 4 were on the hunt for invertebrates this week as part of their learning in science.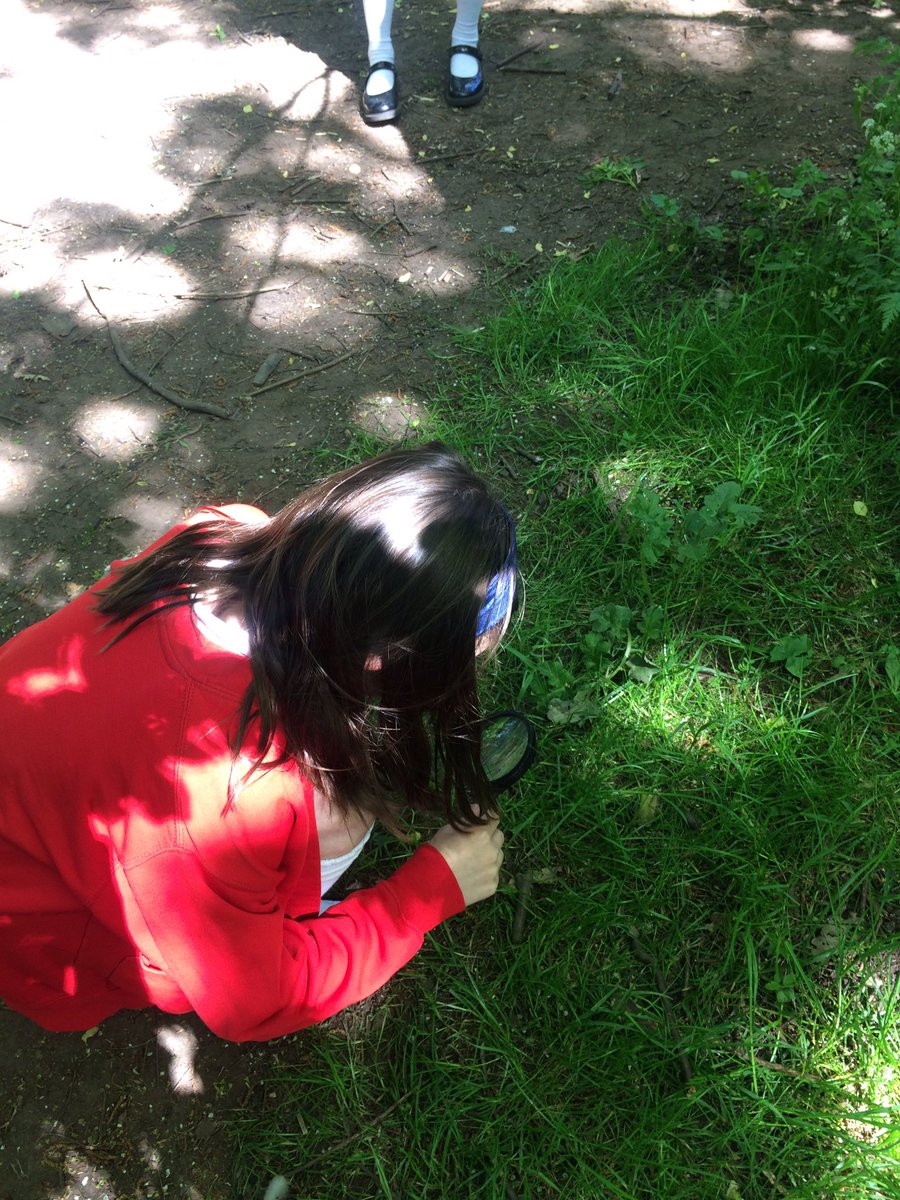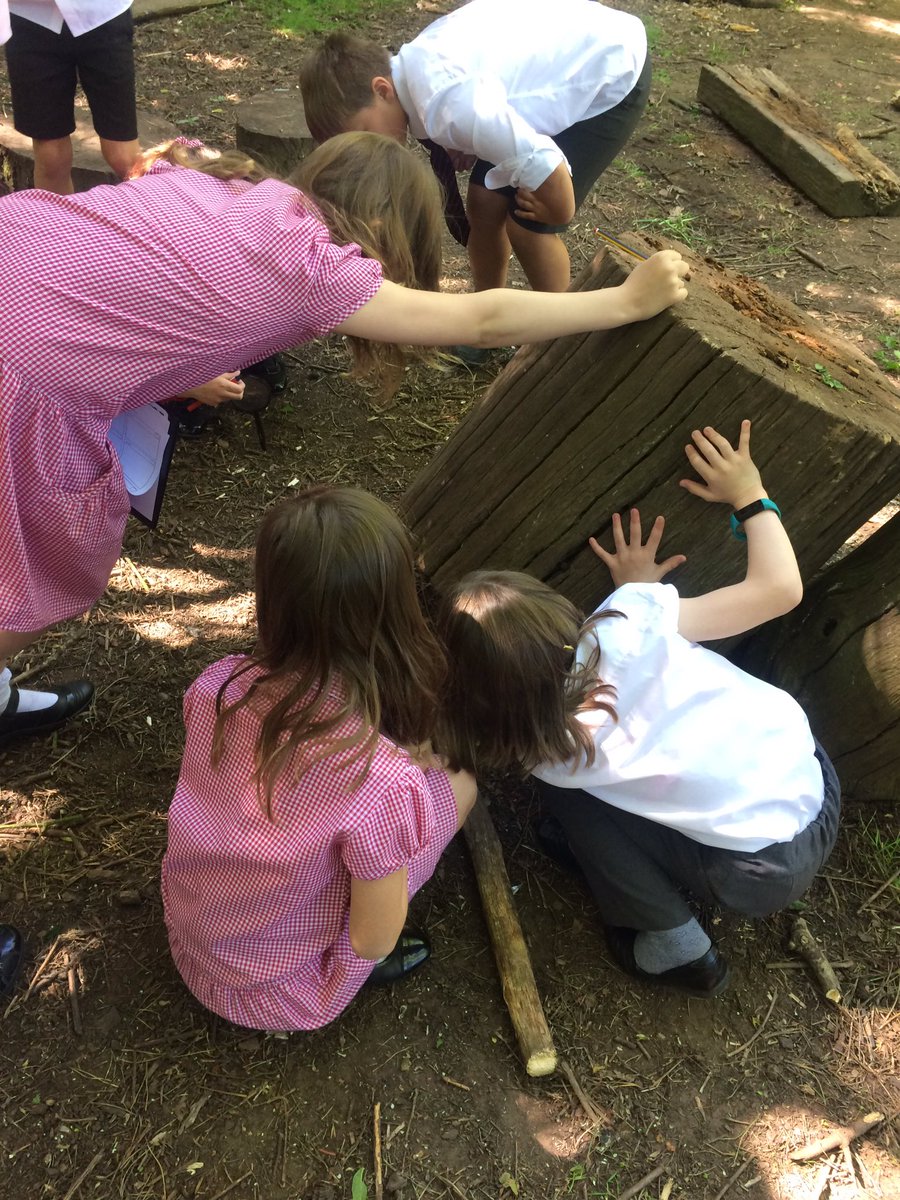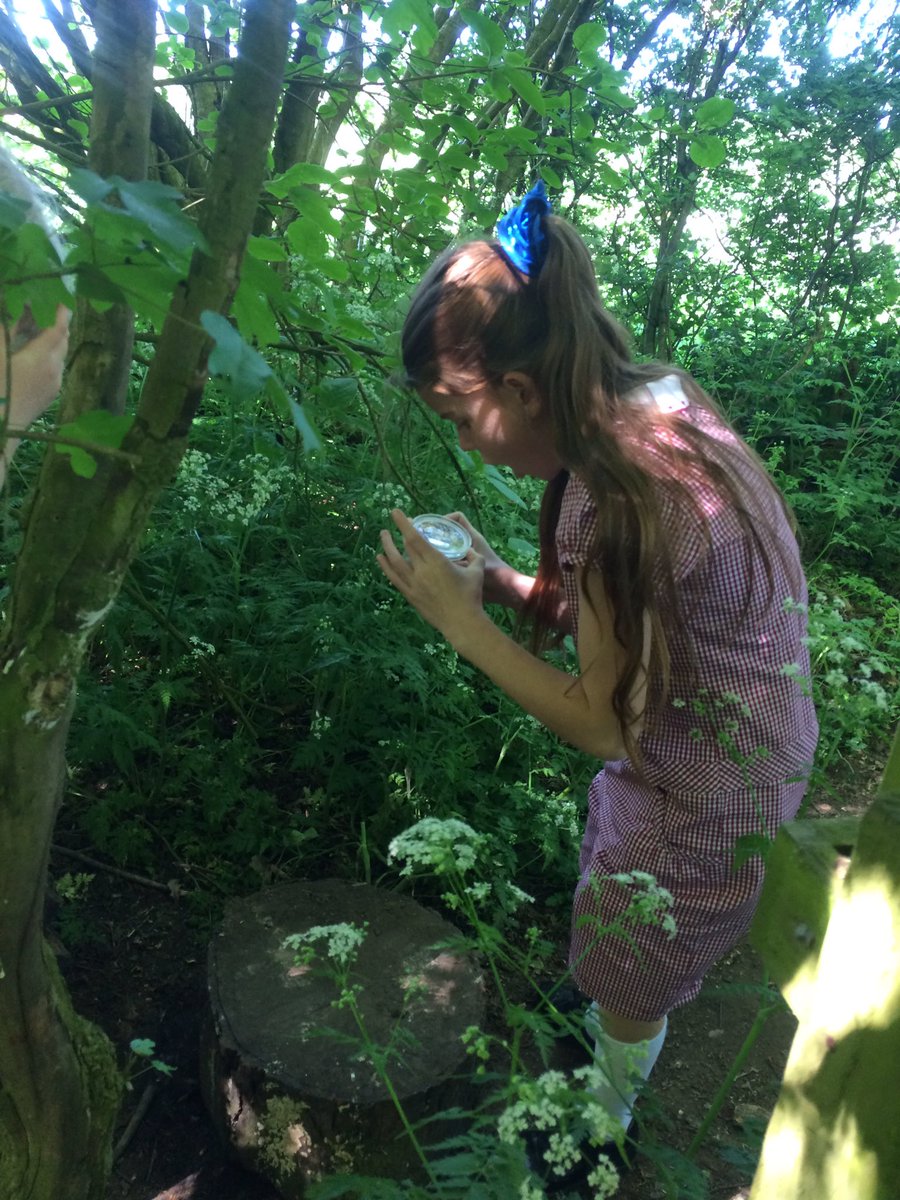 Value Token Treat
Congratulations to Year 1 who won the KS1 Value Token treat. They certainly enjoyed making their very own ice cream sundaes - apparently they tasted delicious too!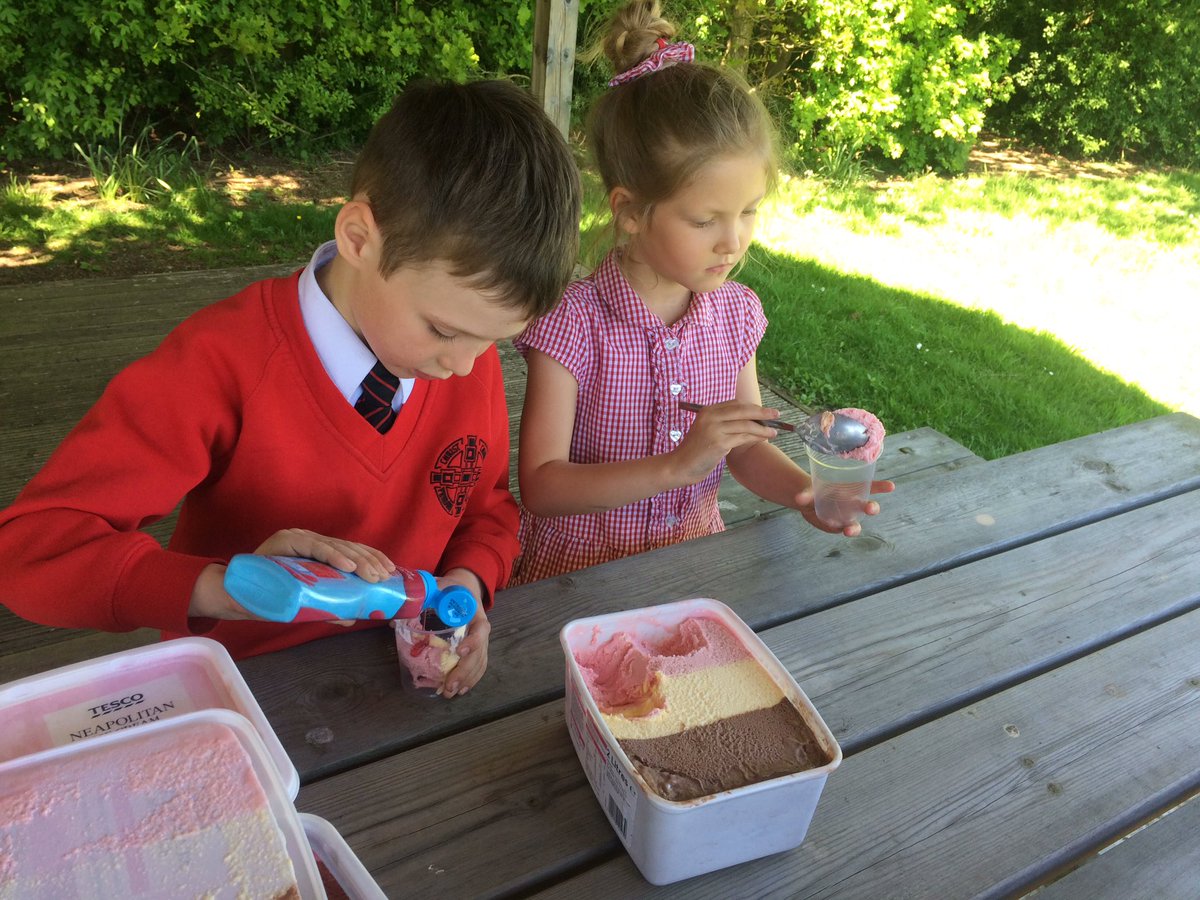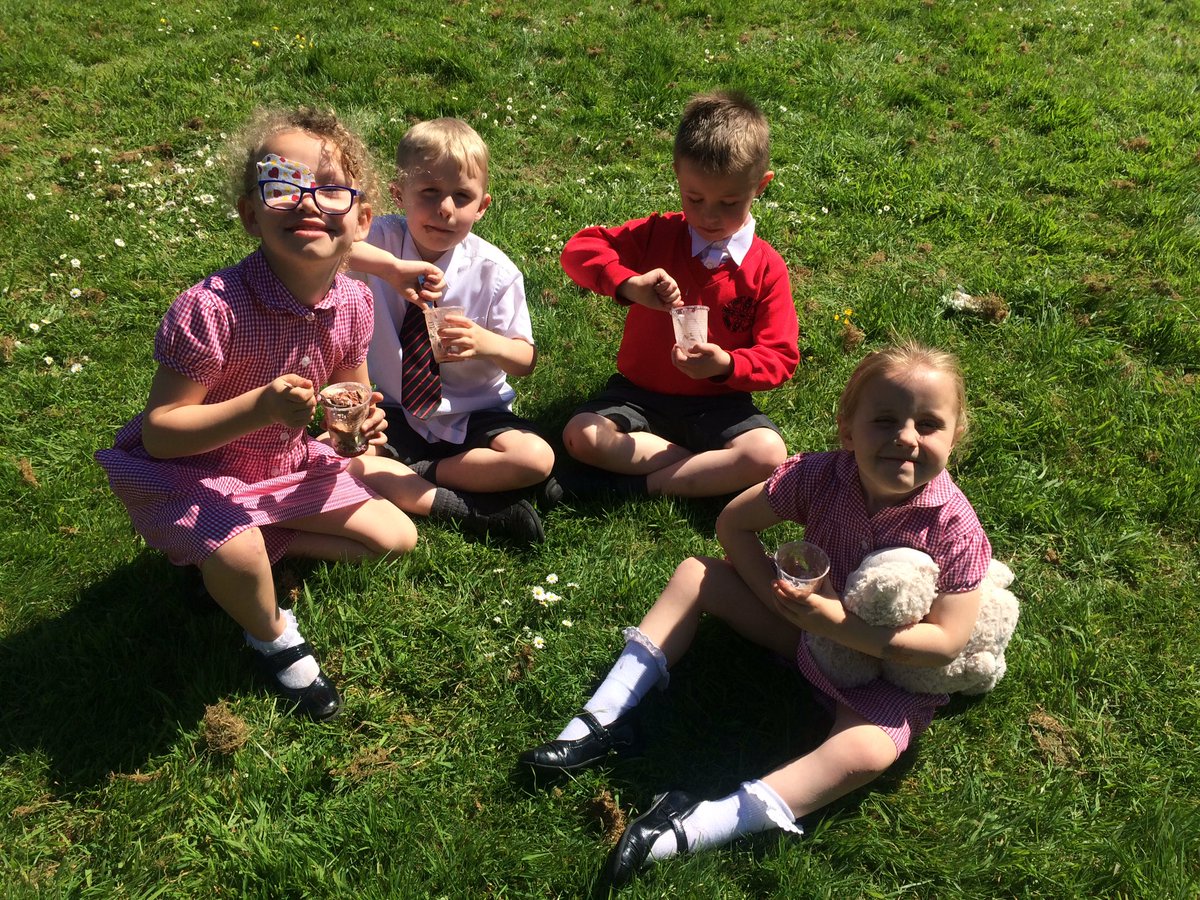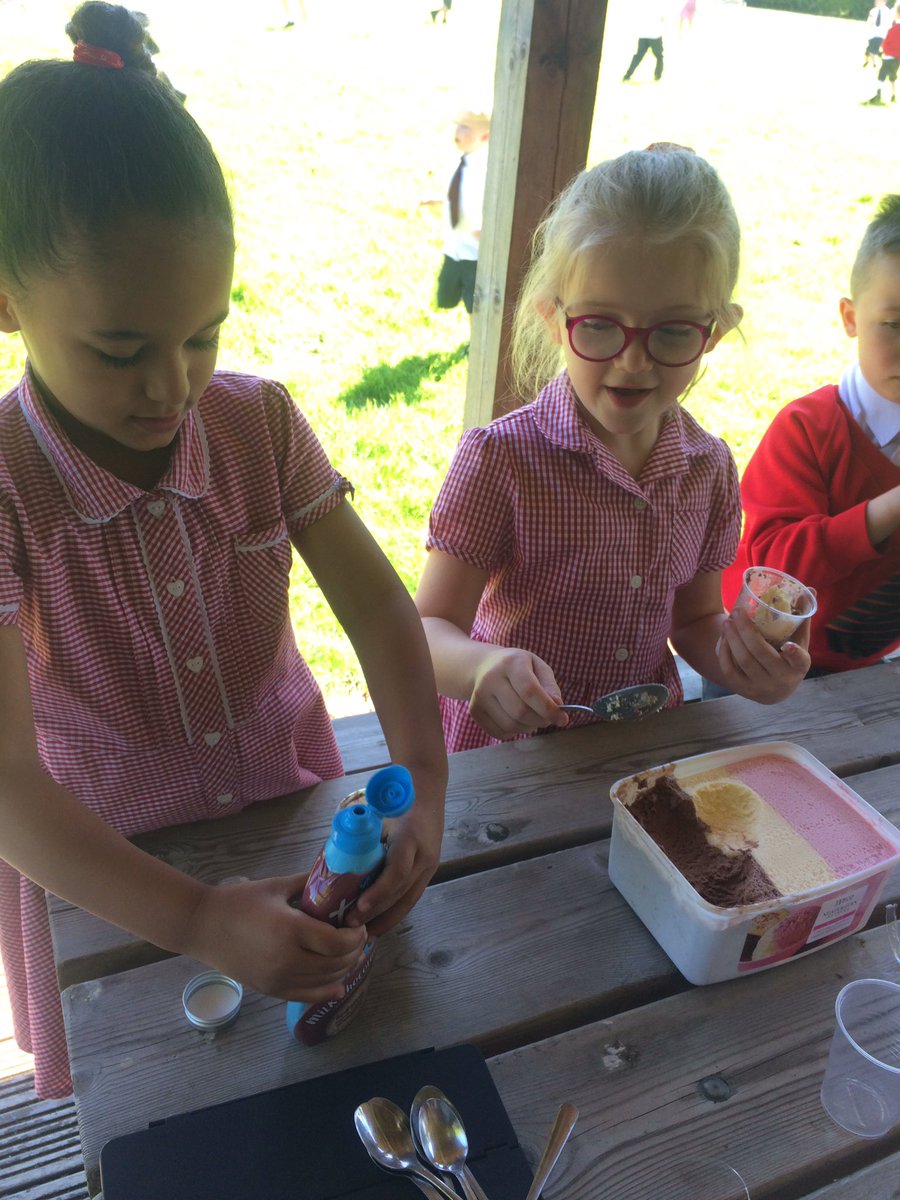 Year 1 on the move
What amazing design and creativity Year 1 have shown with their wonderful vehicles!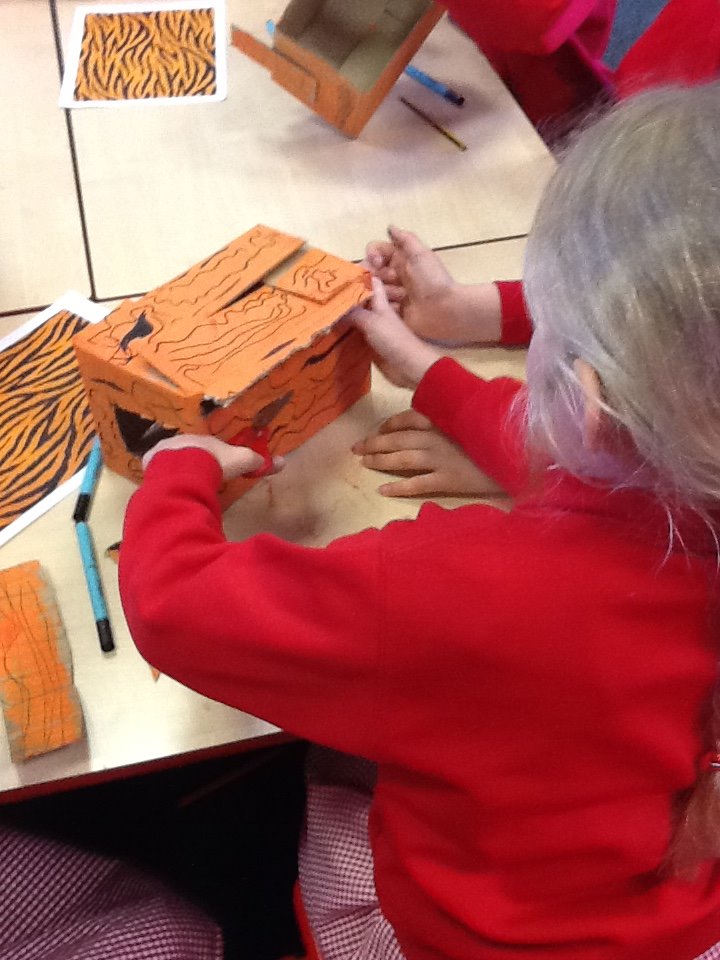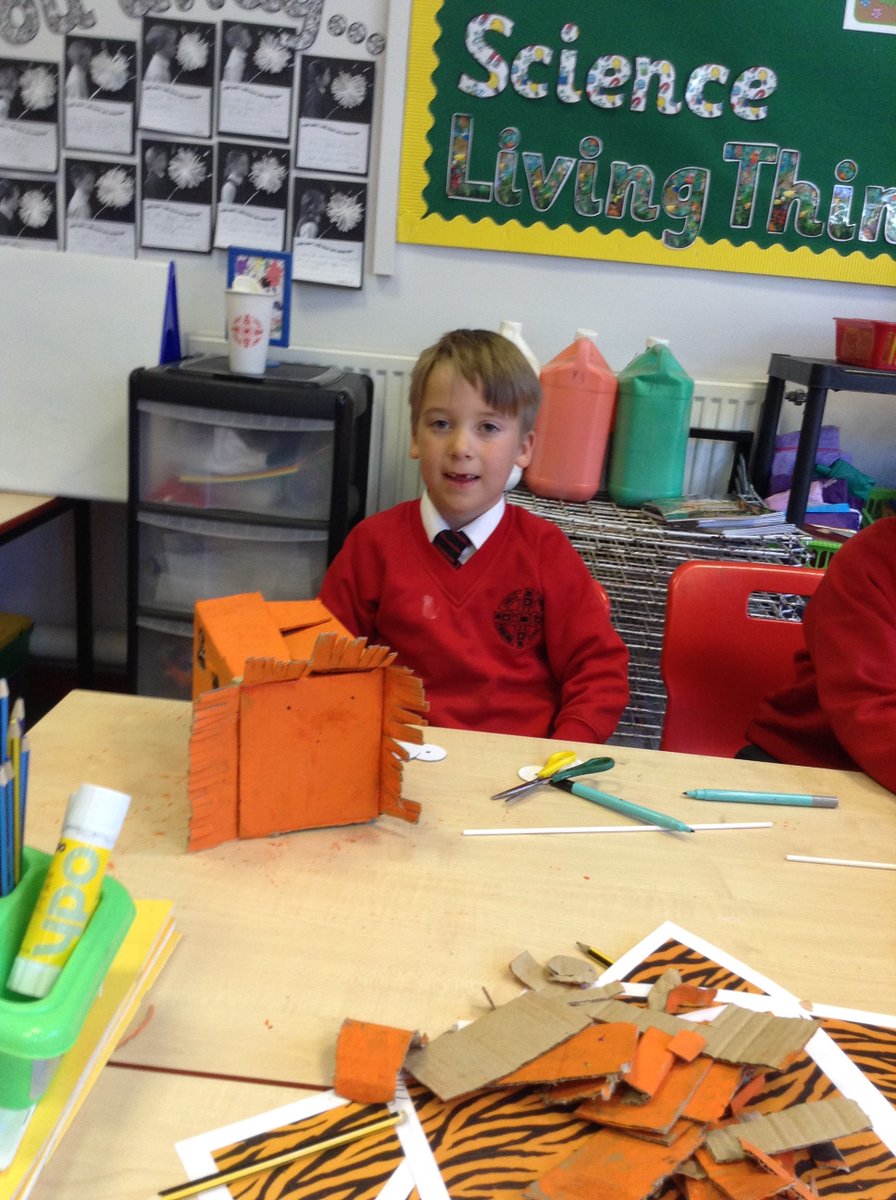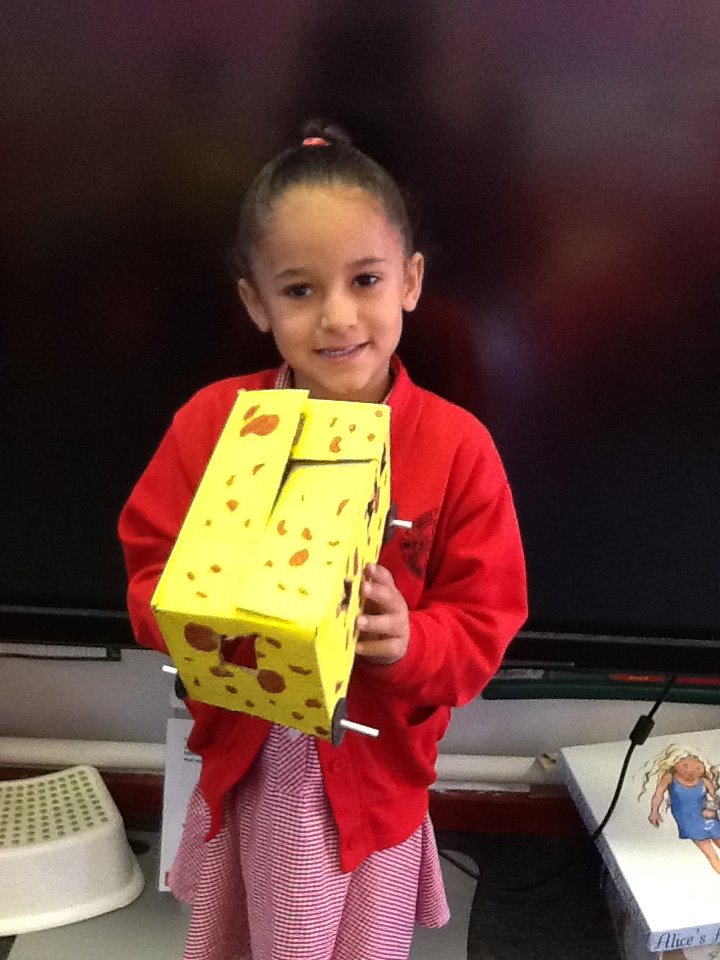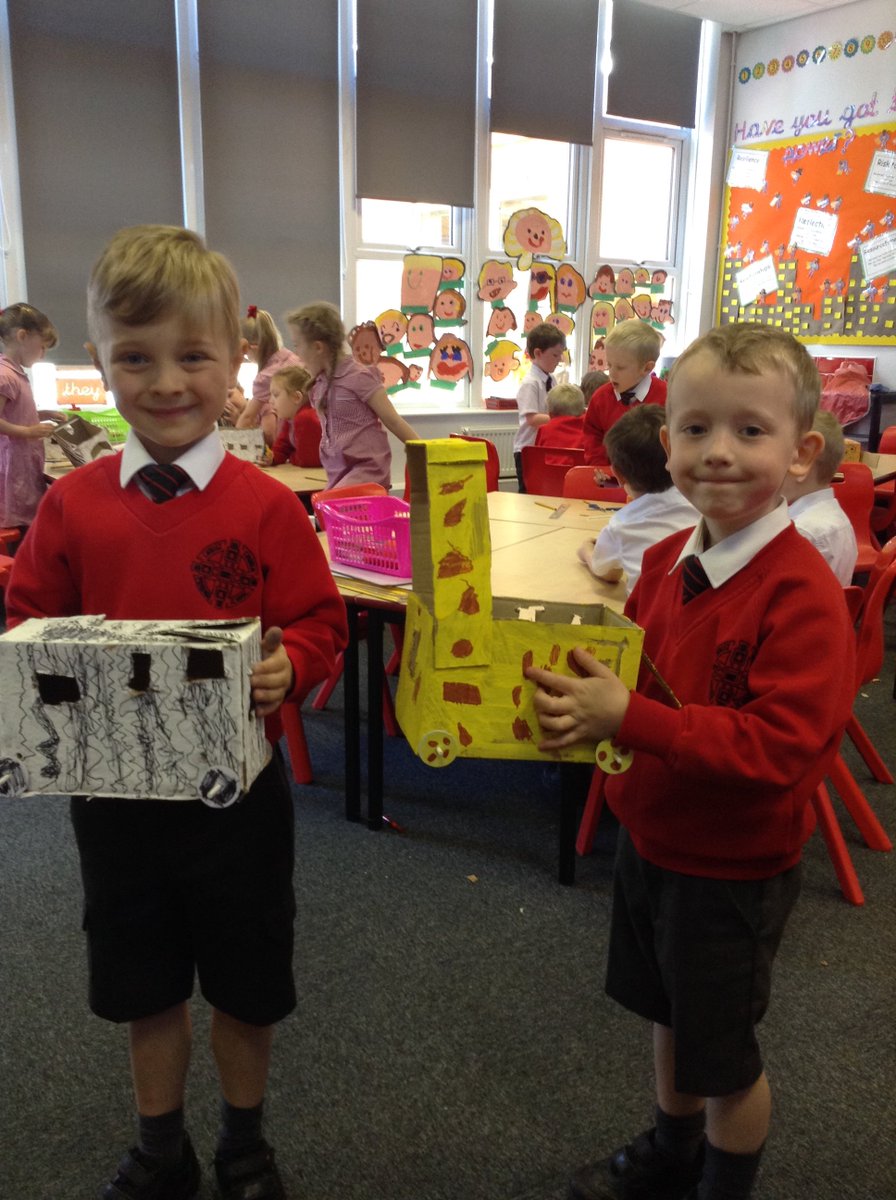 Week beginning Monday 7th May 2018
Good luck Year 6!
Our wonderful Year 6 children will be taking their SATs tests next week. We are so proud of them all and know how hard they've all worked. We want to wish you all good luck - you really are amazing!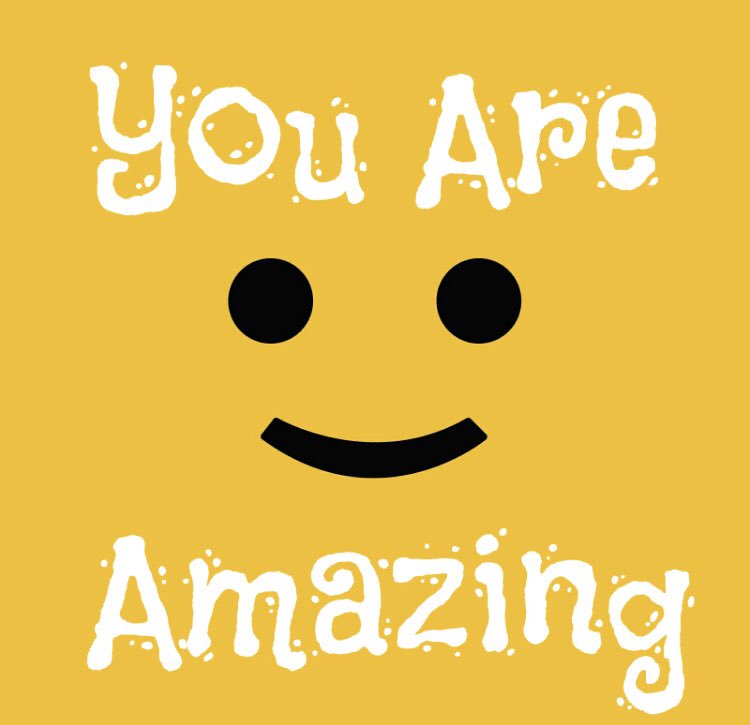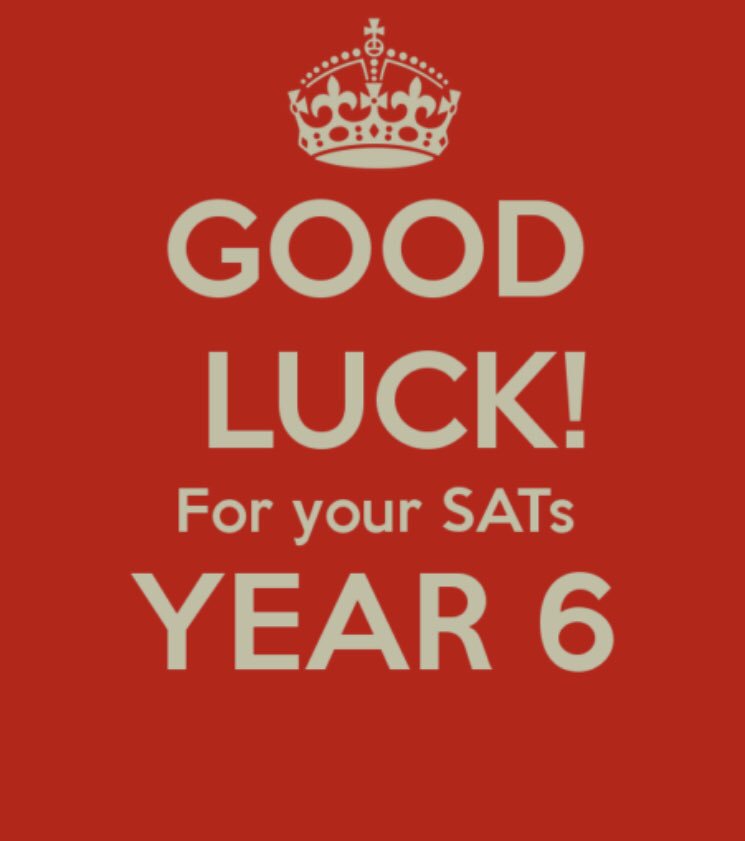 Year 1 D&T
It's been a week of design and construction for Year 1 as they make their very own safari vehicle.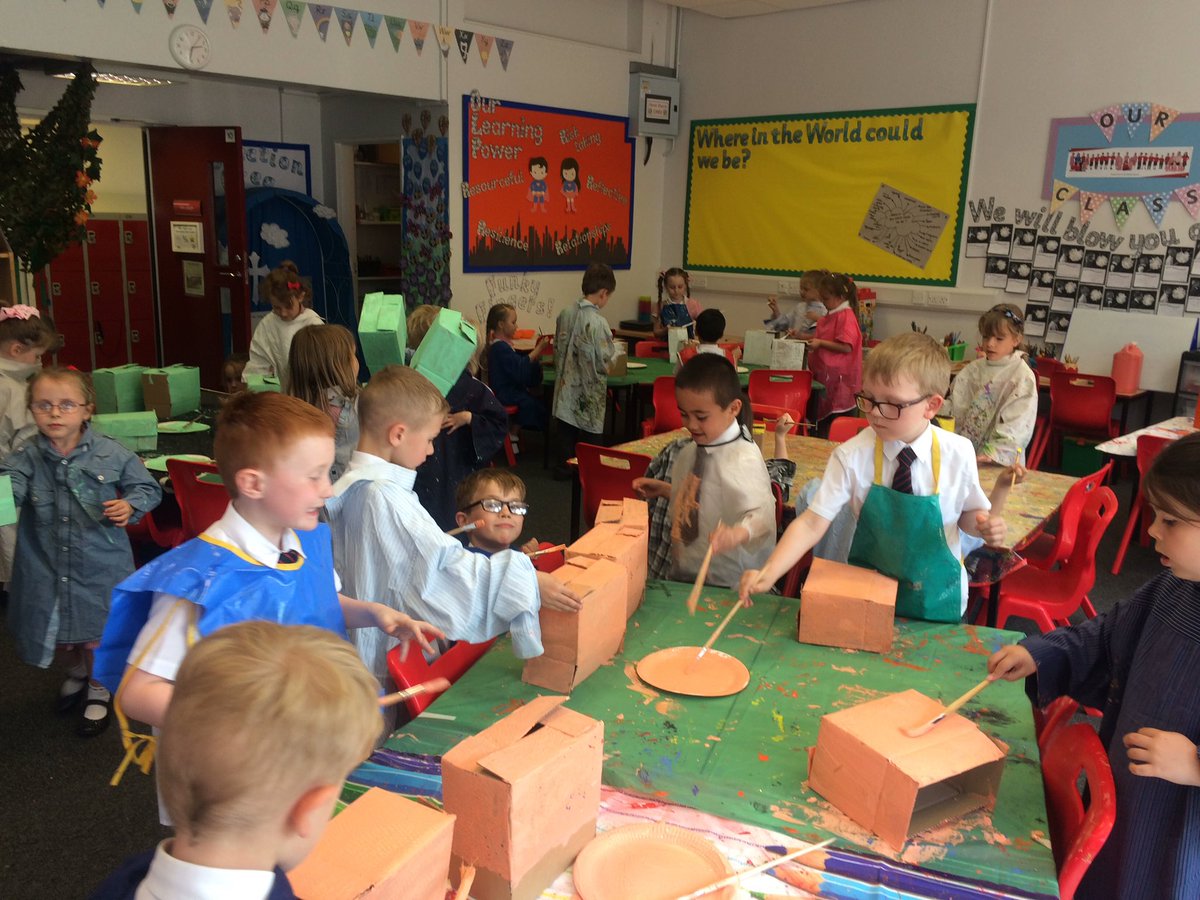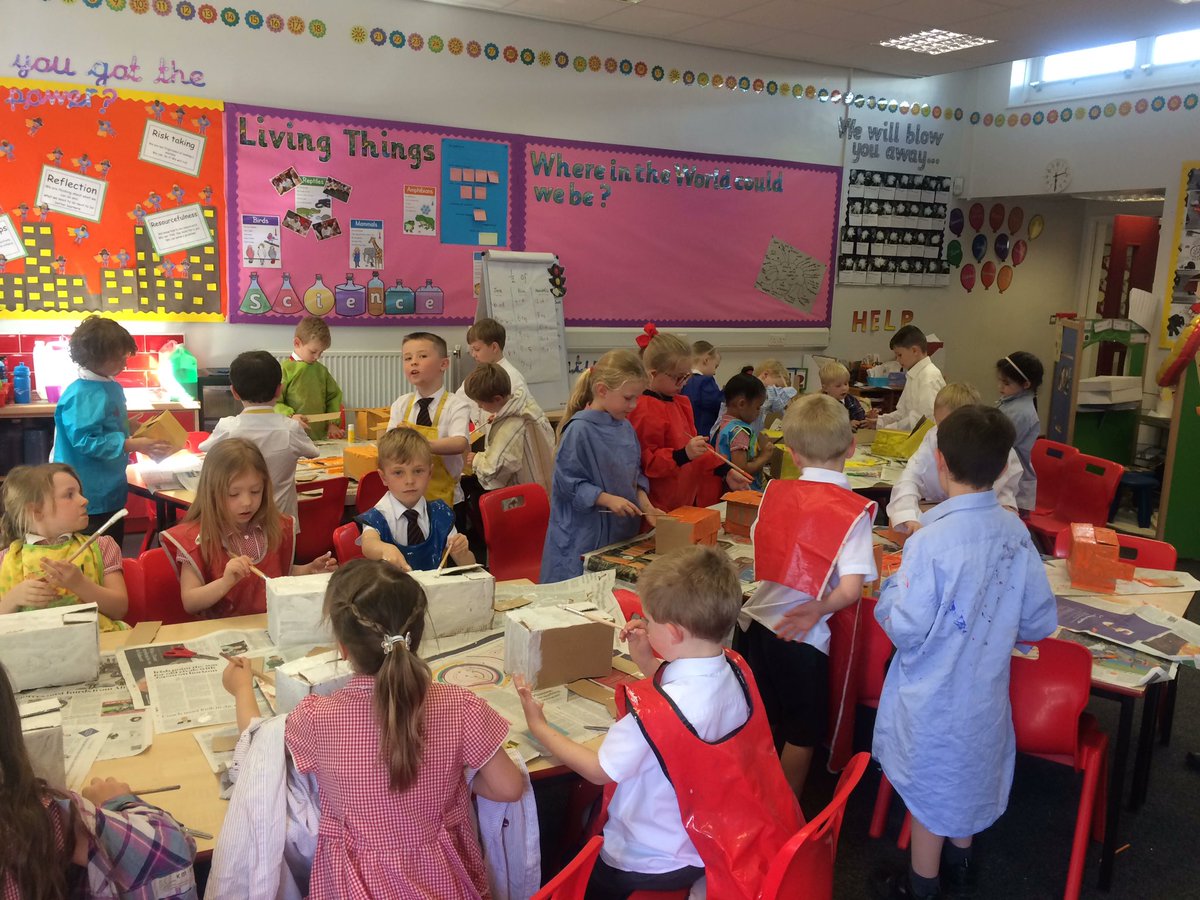 Exploring the new Trim-Trail
All of the children in school have now had the opportunity to explore our brand new trim-trail. We love our new equipment!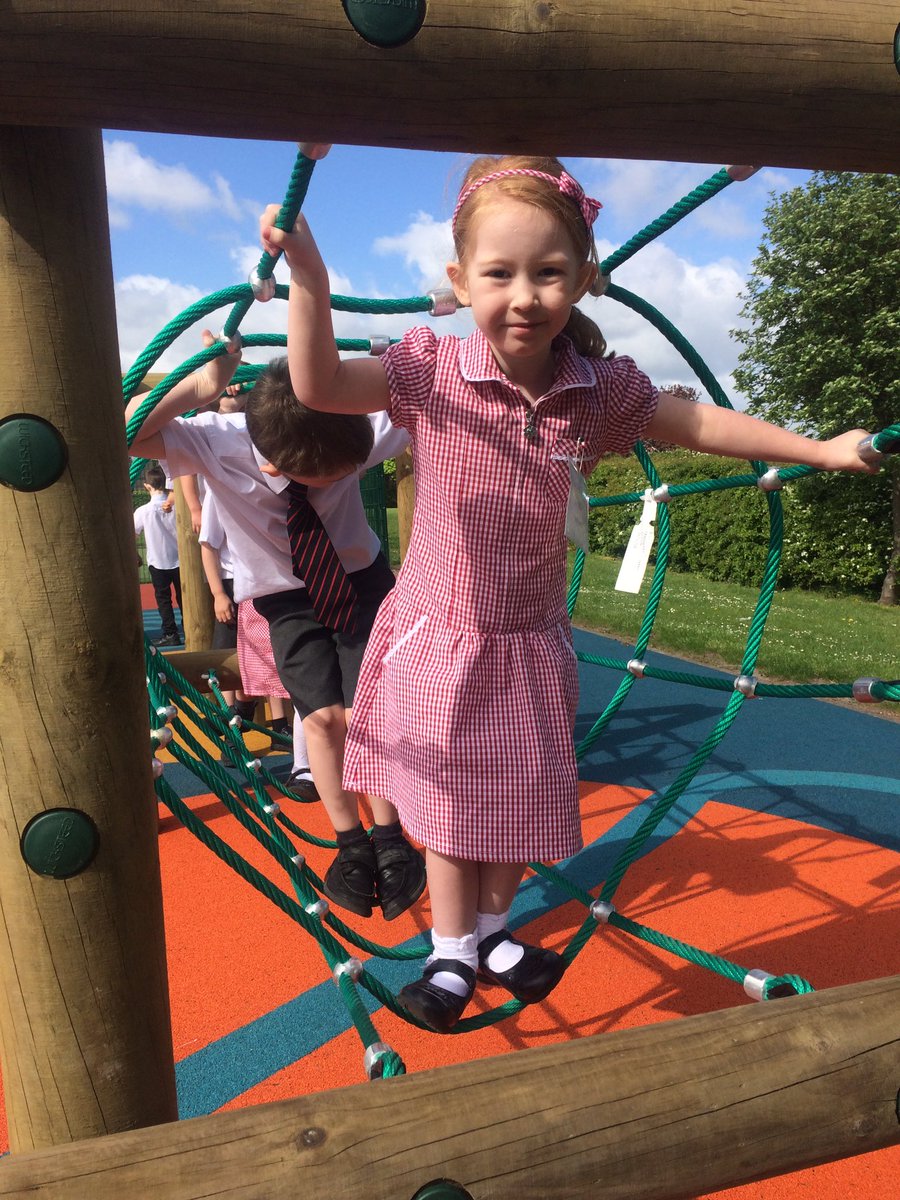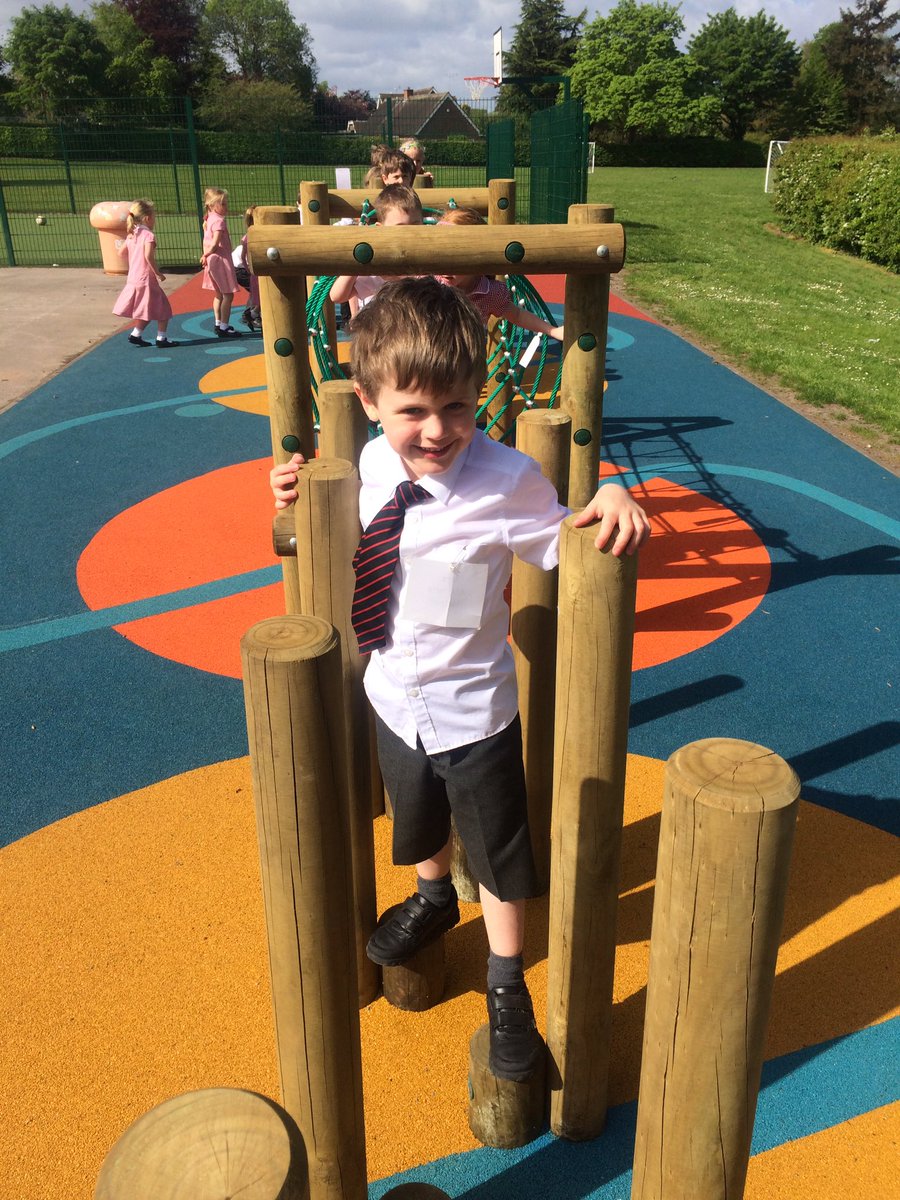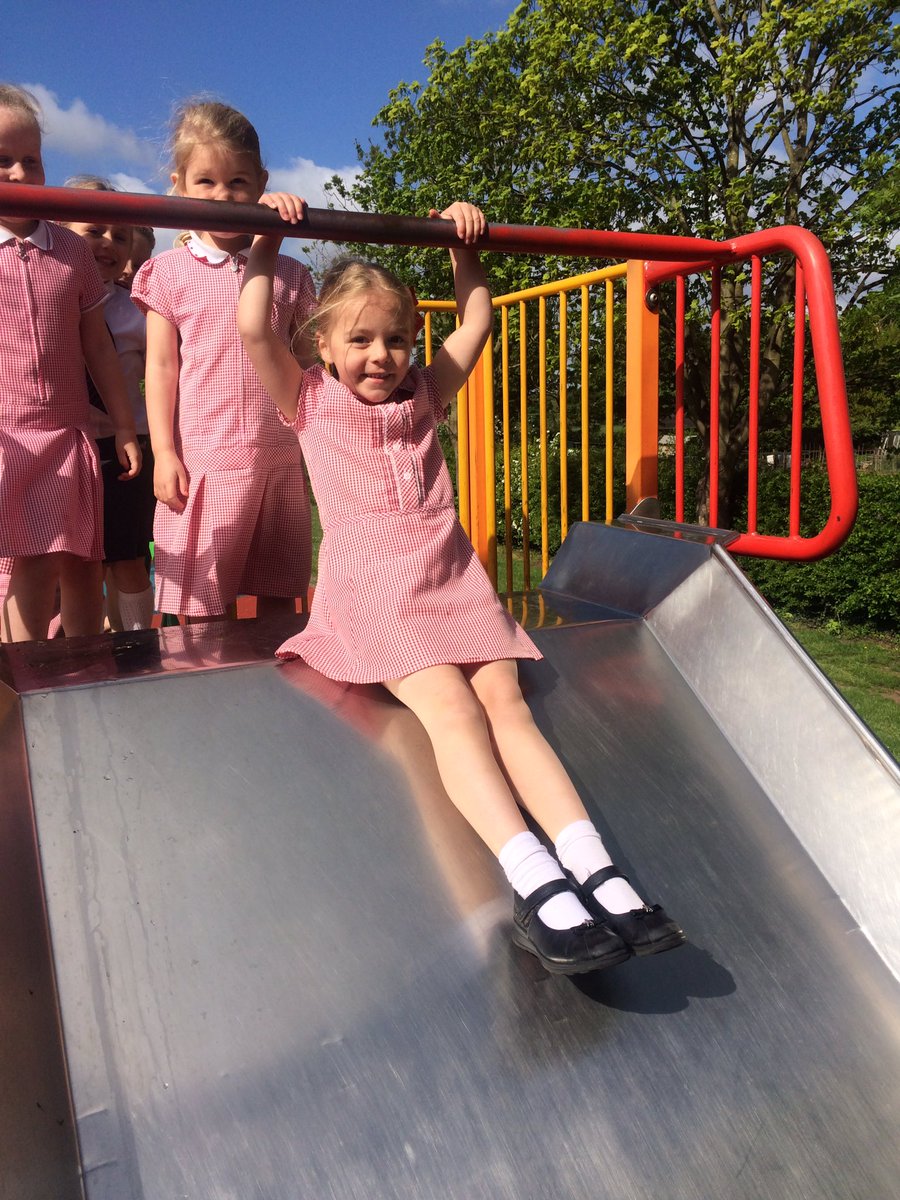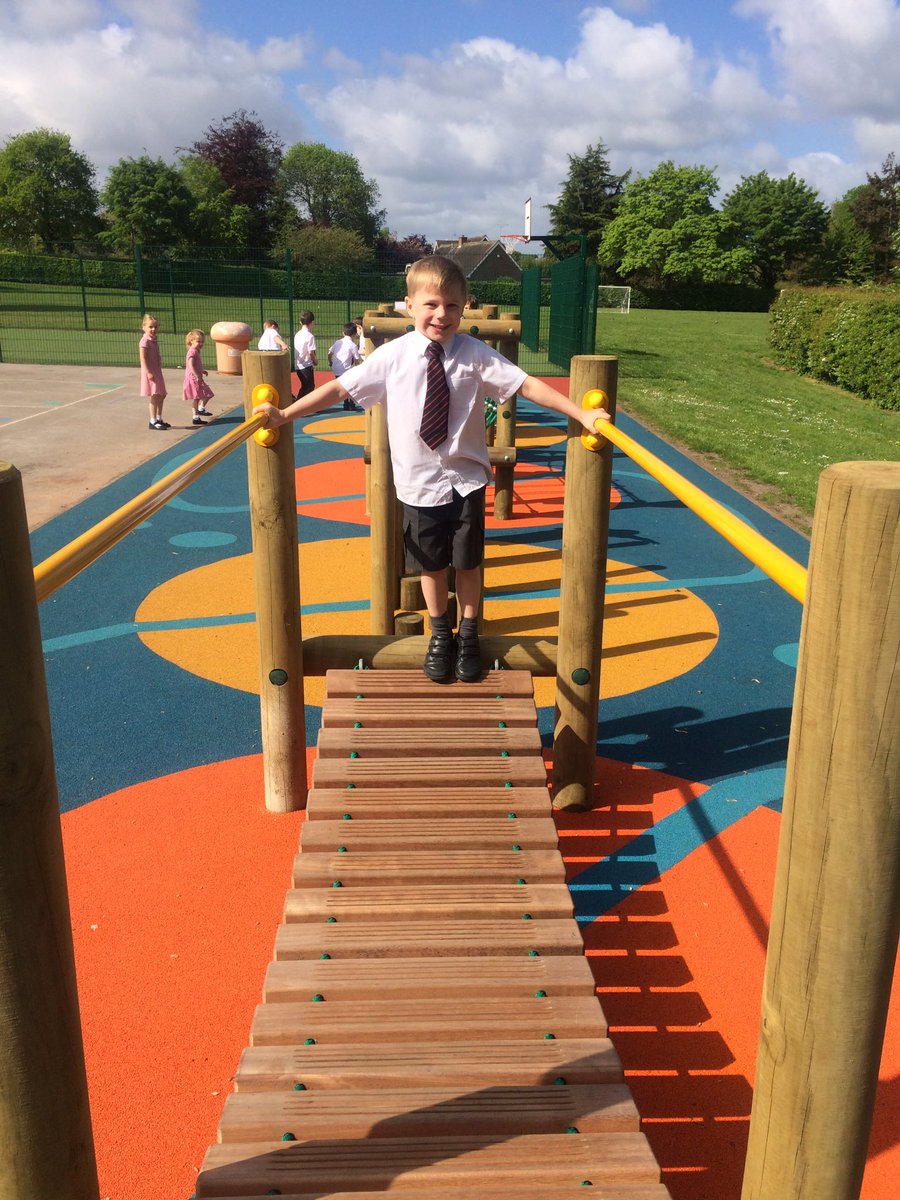 Tag Rugby Success
Congratulations to the Year 6 Tag Rugby team who represented school this week at a competition in Beacon Park. The team played brilliantly and came in 2nd place. Well done everyone!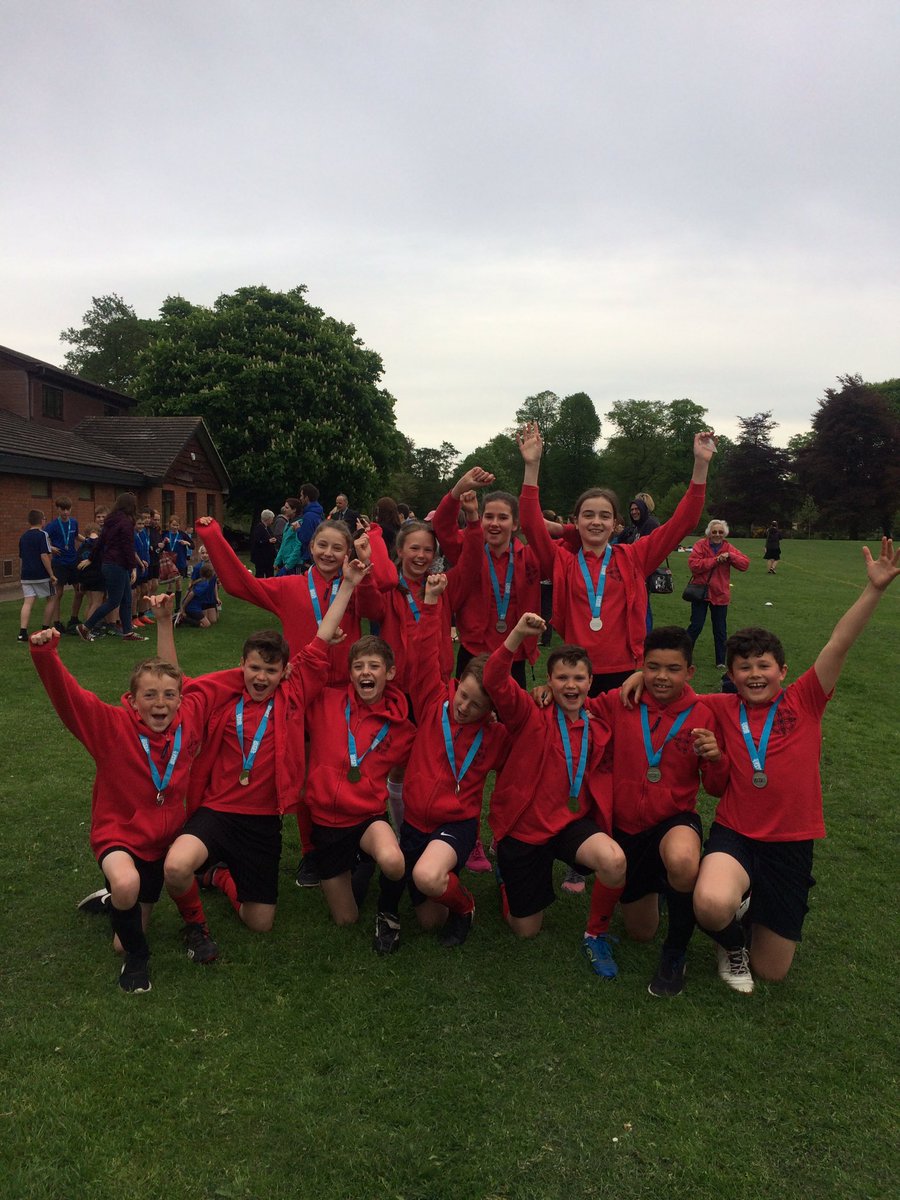 Science in Year 5
This week the children in Year 5 have explored air and water resistance as part of their learning in science.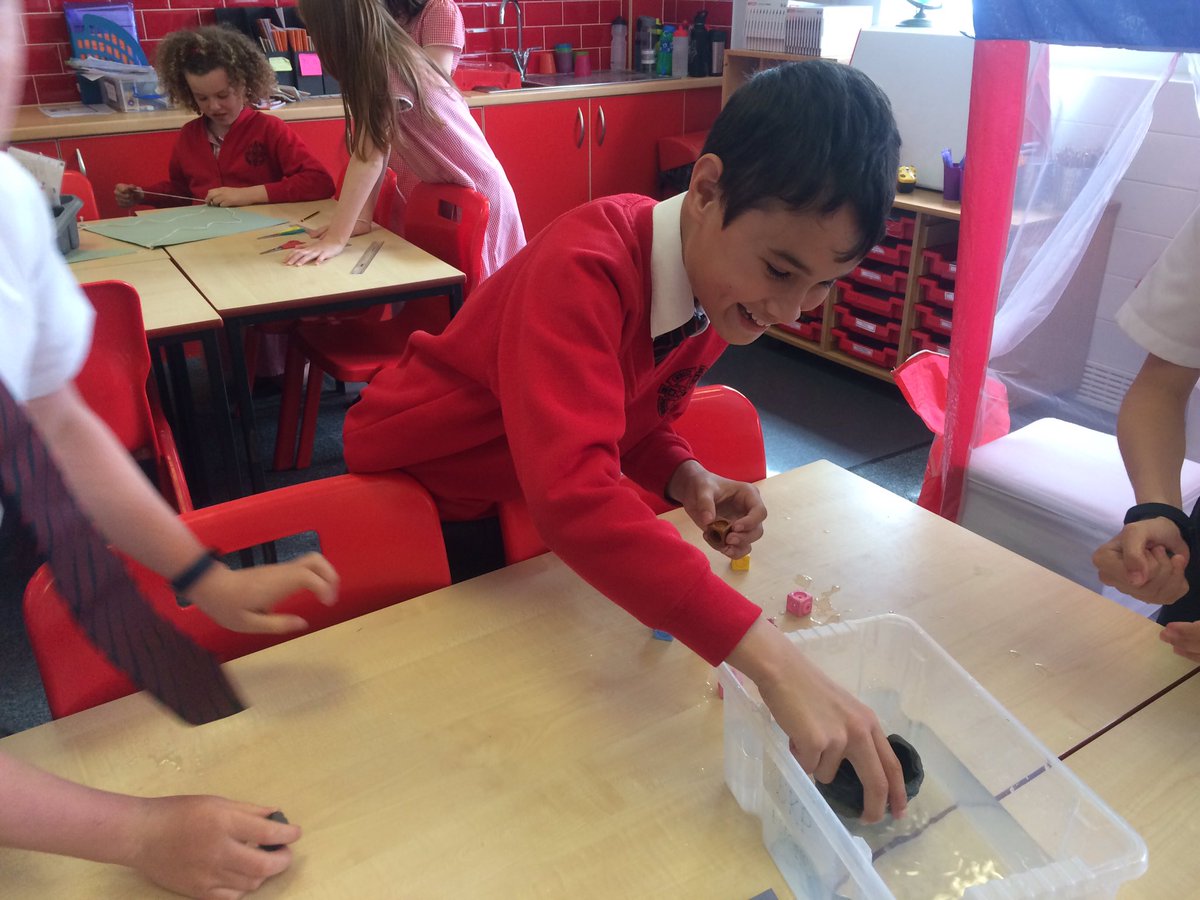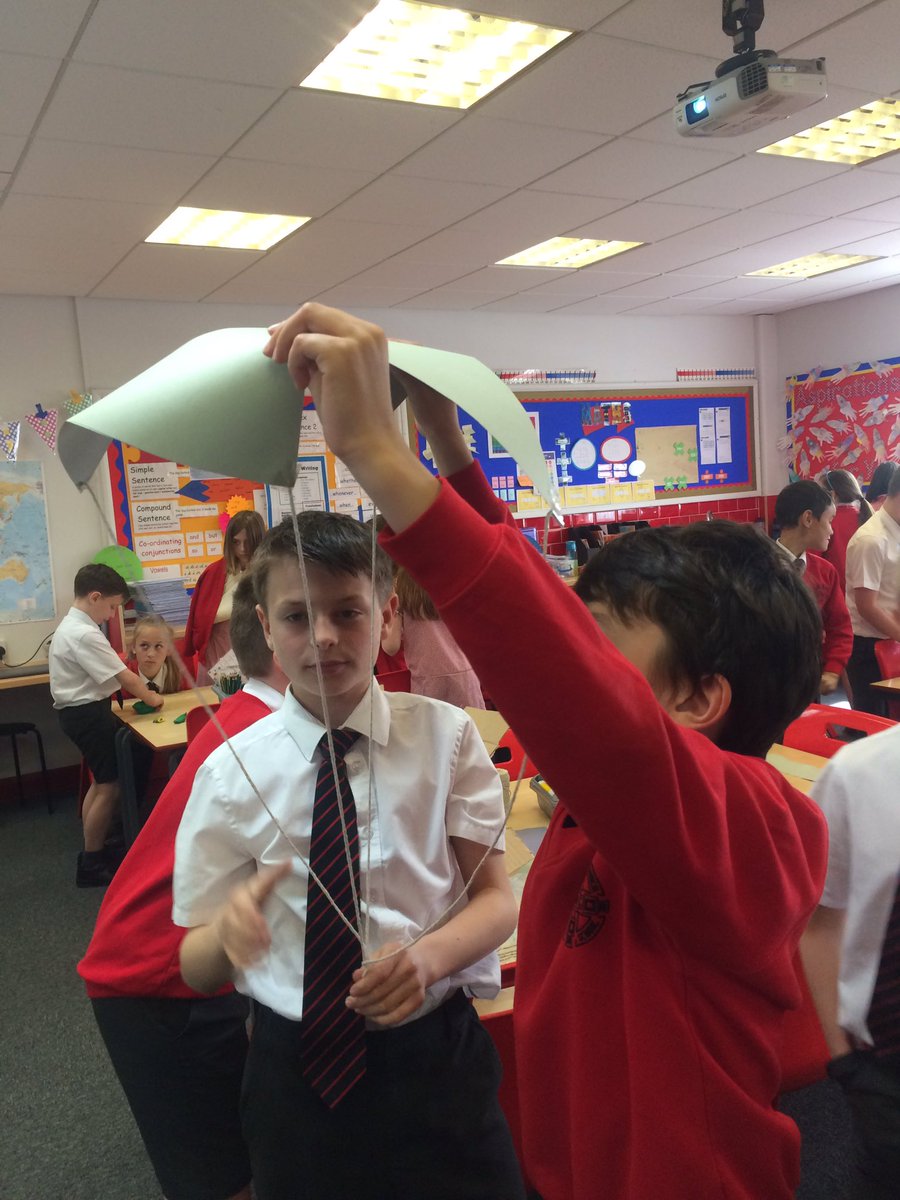 Church Worship
Year 5 visited Church on Wednesday morning where they enjoyed a very informative worship all about the fascinating paintings within Church. Thank you to everyone who attended and led the worship.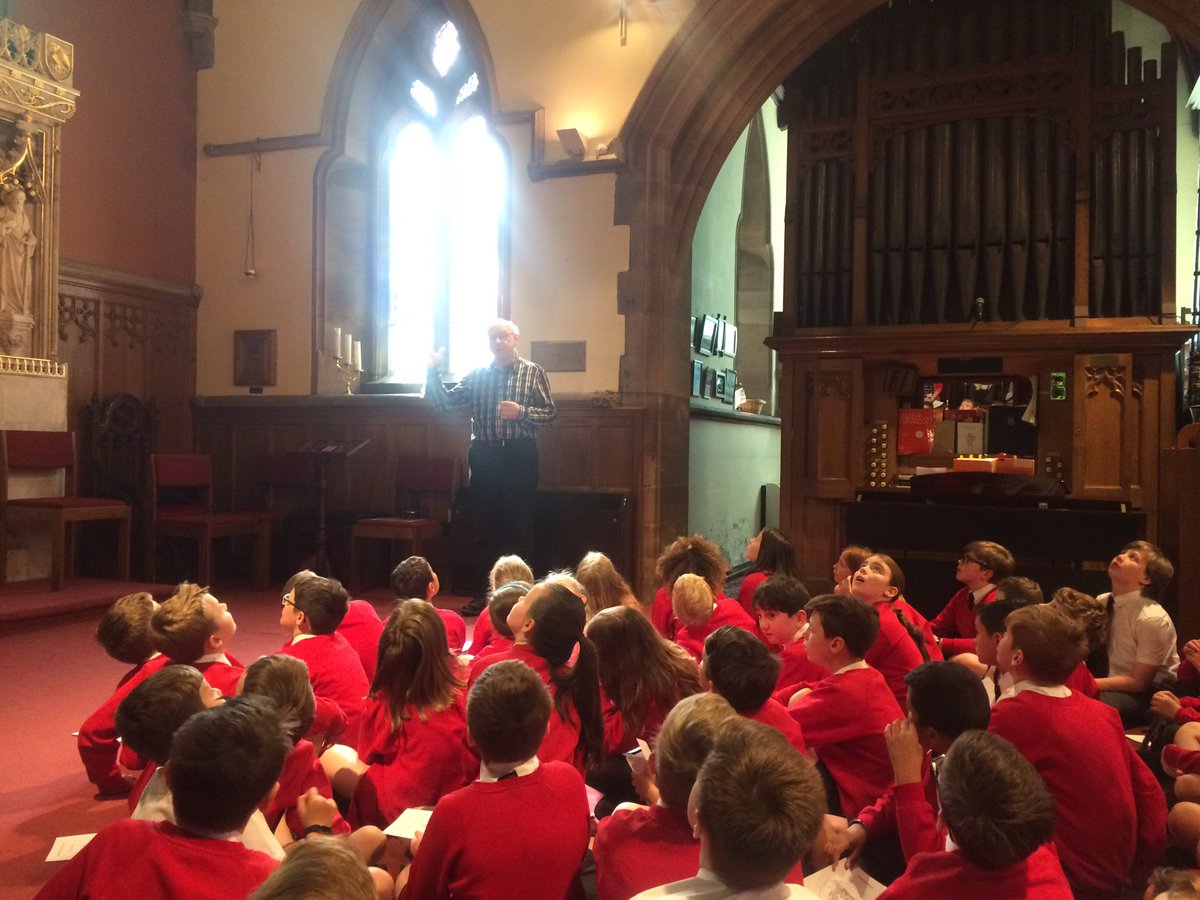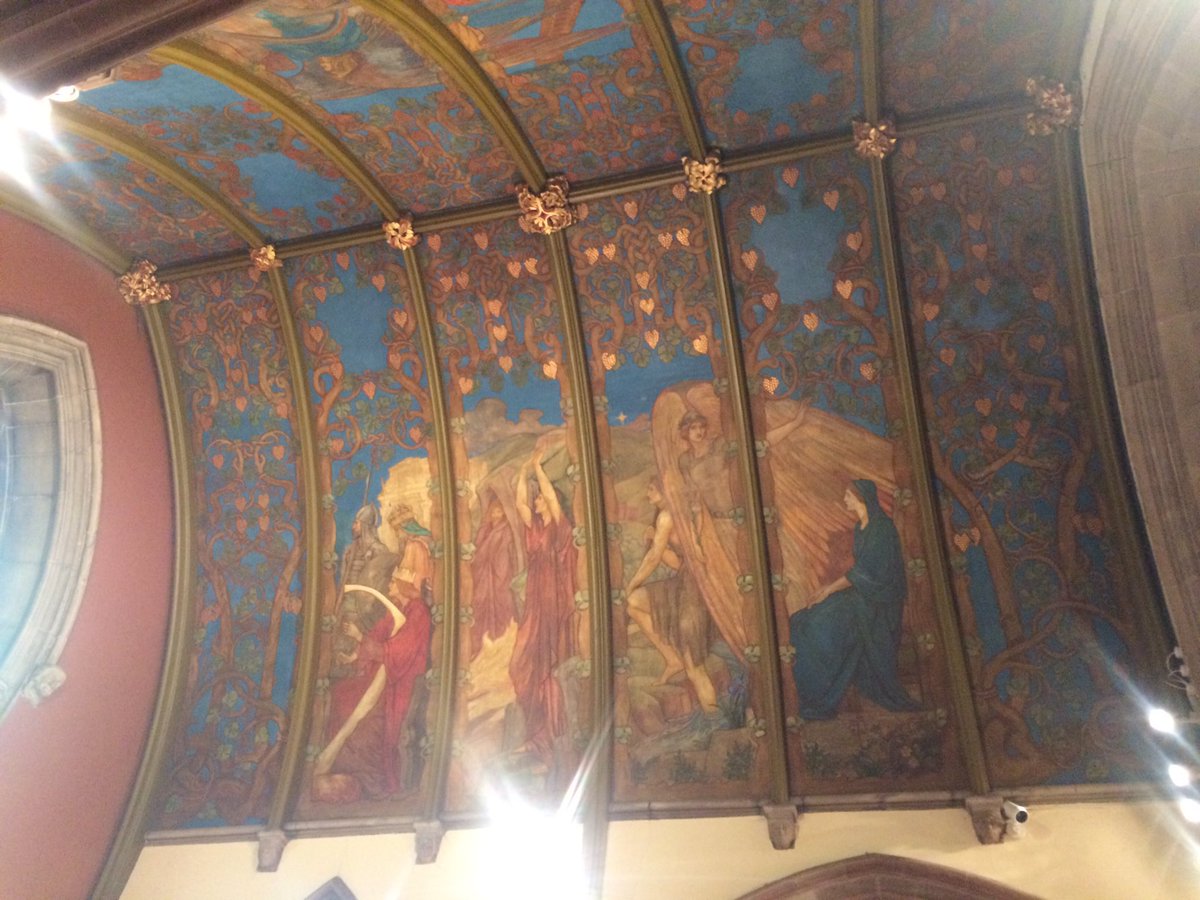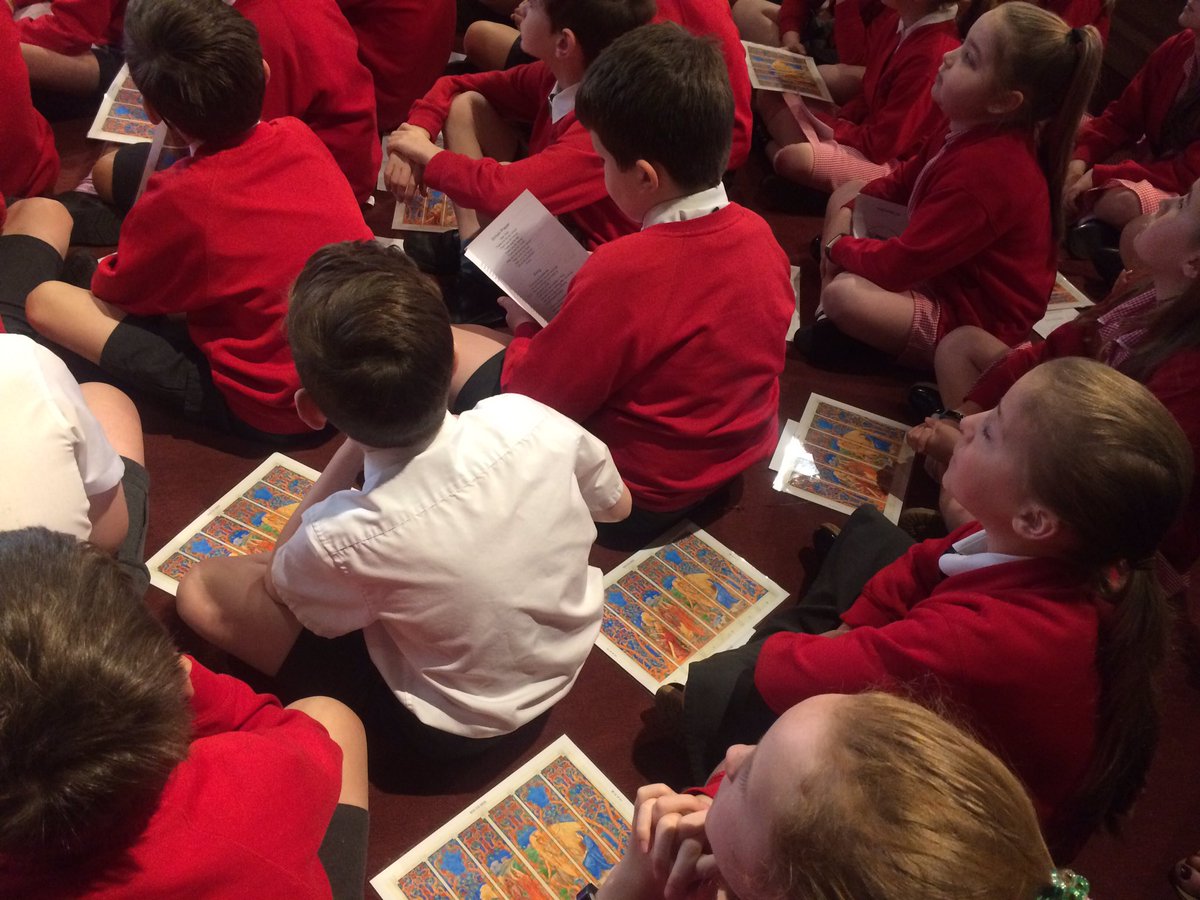 Gardening
Year 1 and Year 6 have been busy this week planting their seeds in their brand new planters. We can't wait to see how they develop.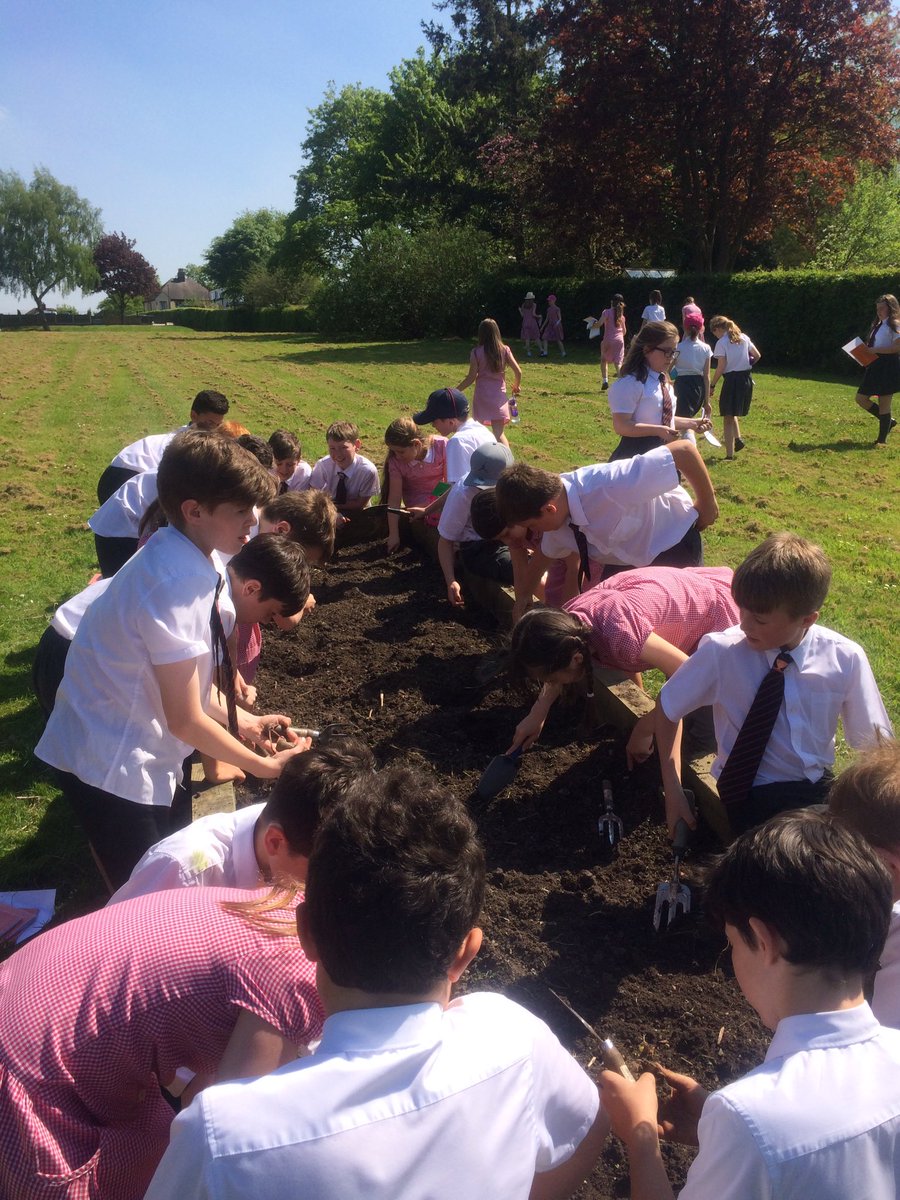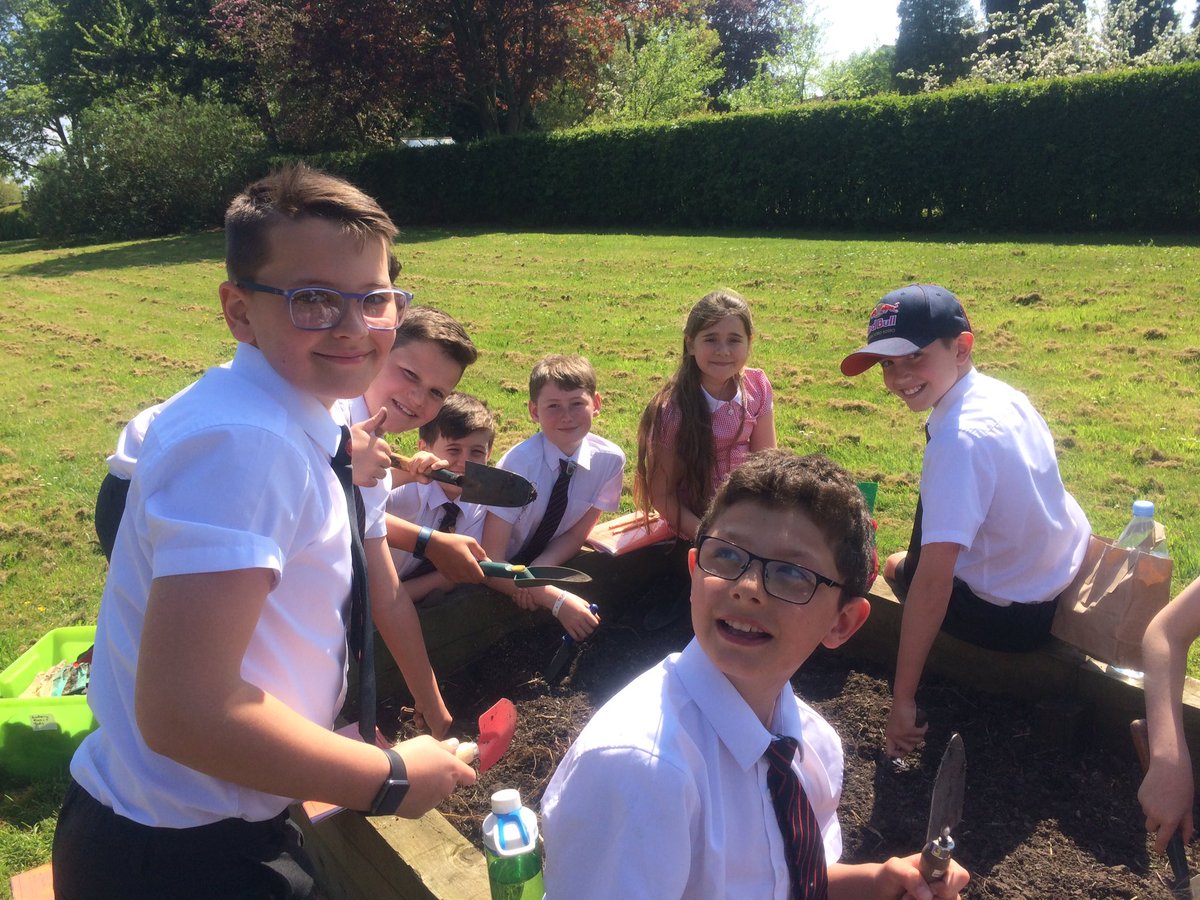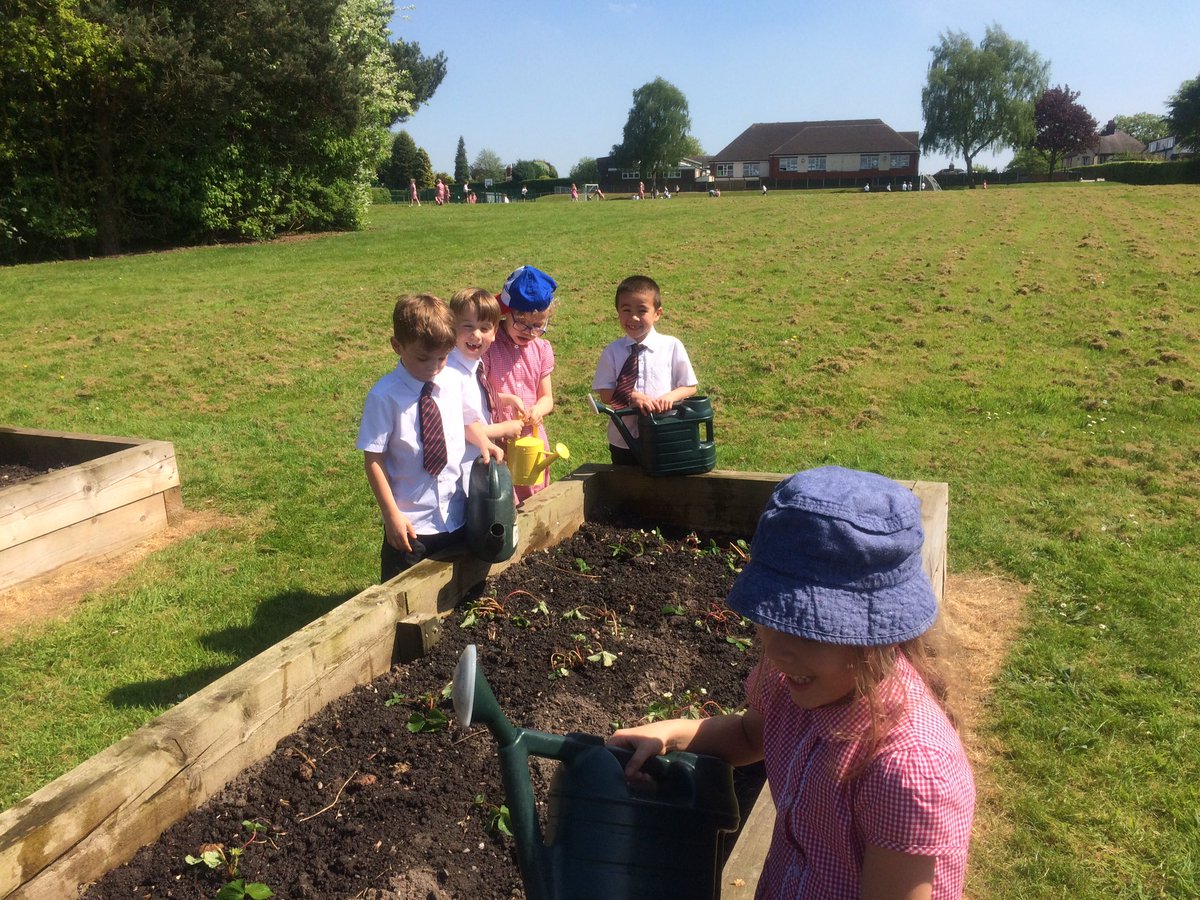 Week beginning Monday 30th April 2018
Learning in Year 4
This week Year 4 have sampled a Chinese banquet as part of their brand new Big Question.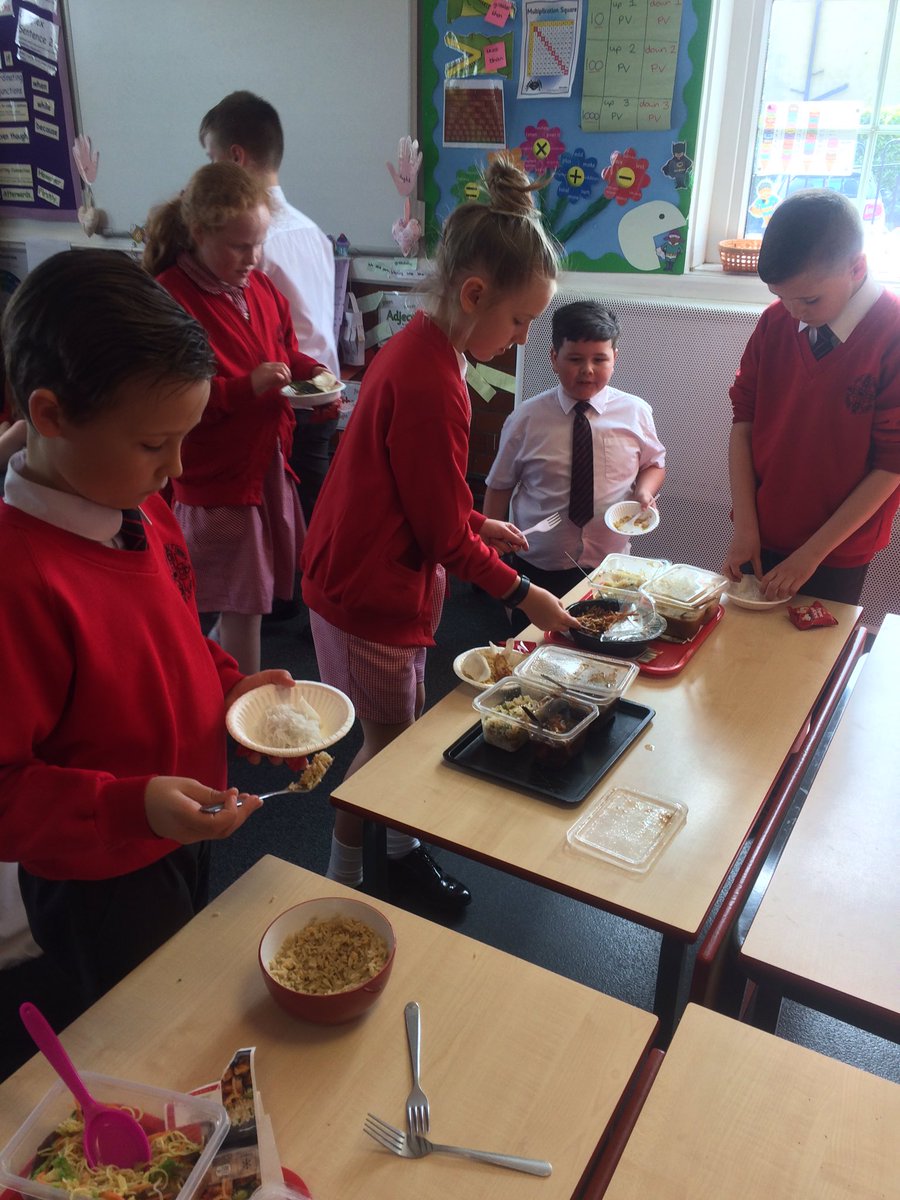 The world of work
We have been extremely lucky this week as a number of parents have visited school to talk about their varied and interesting careers. We would like to say a huge thank you to all those that have given up their time to talk to us.
We really have learnt so much!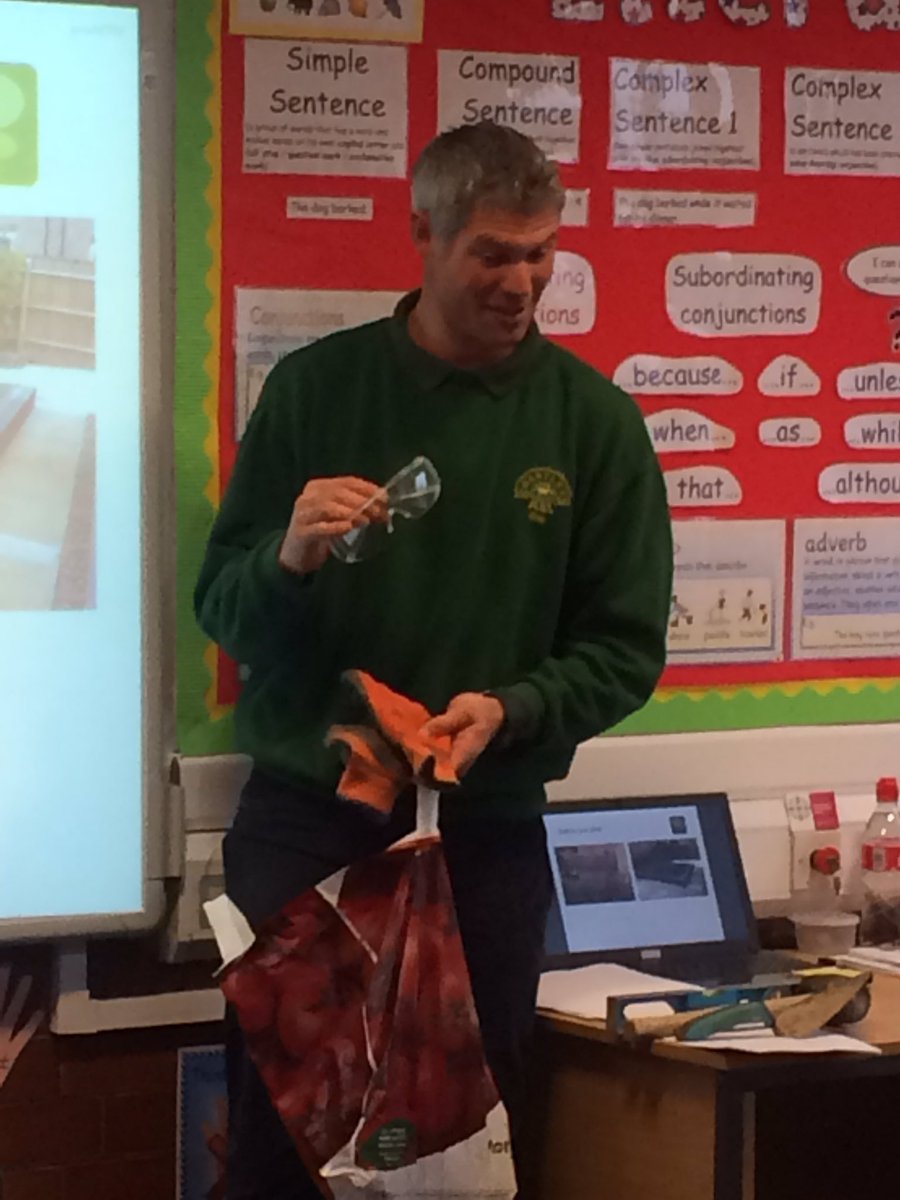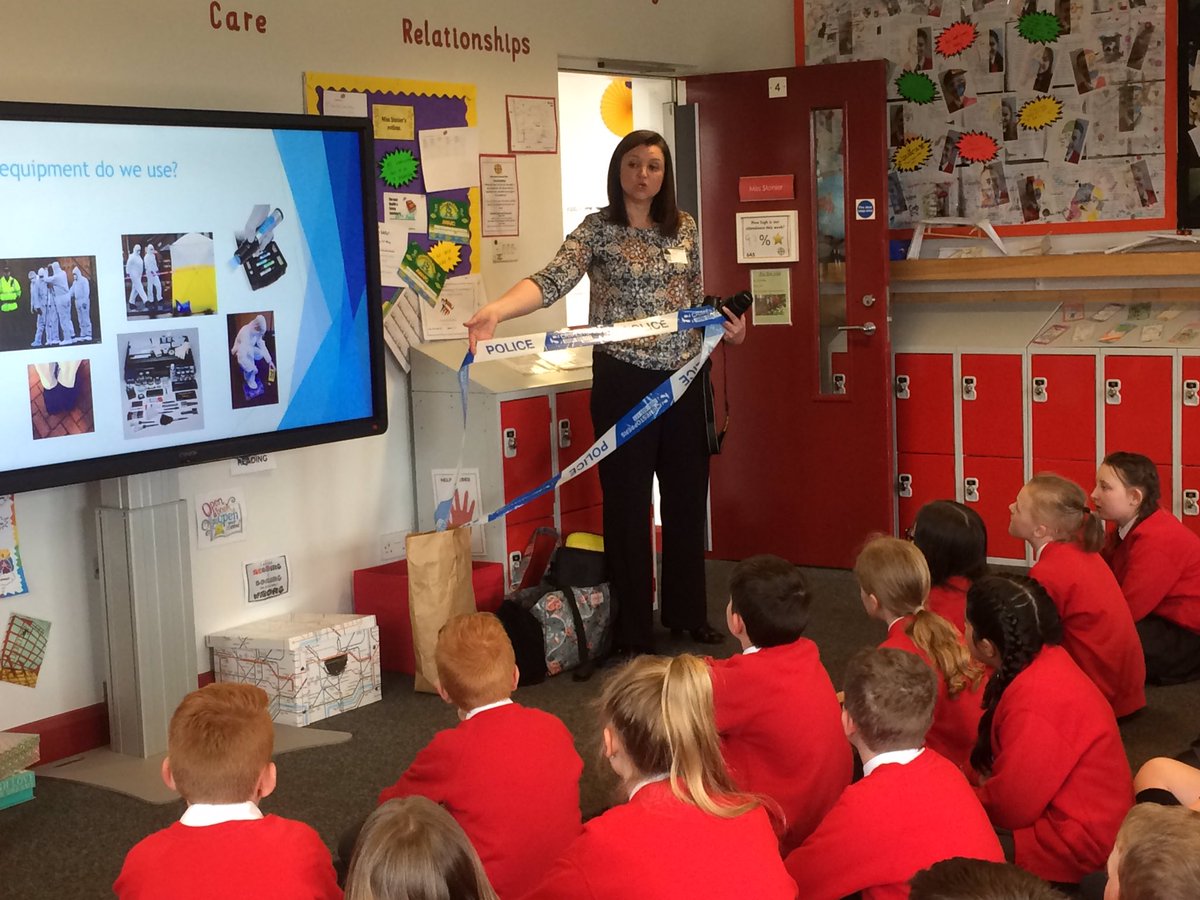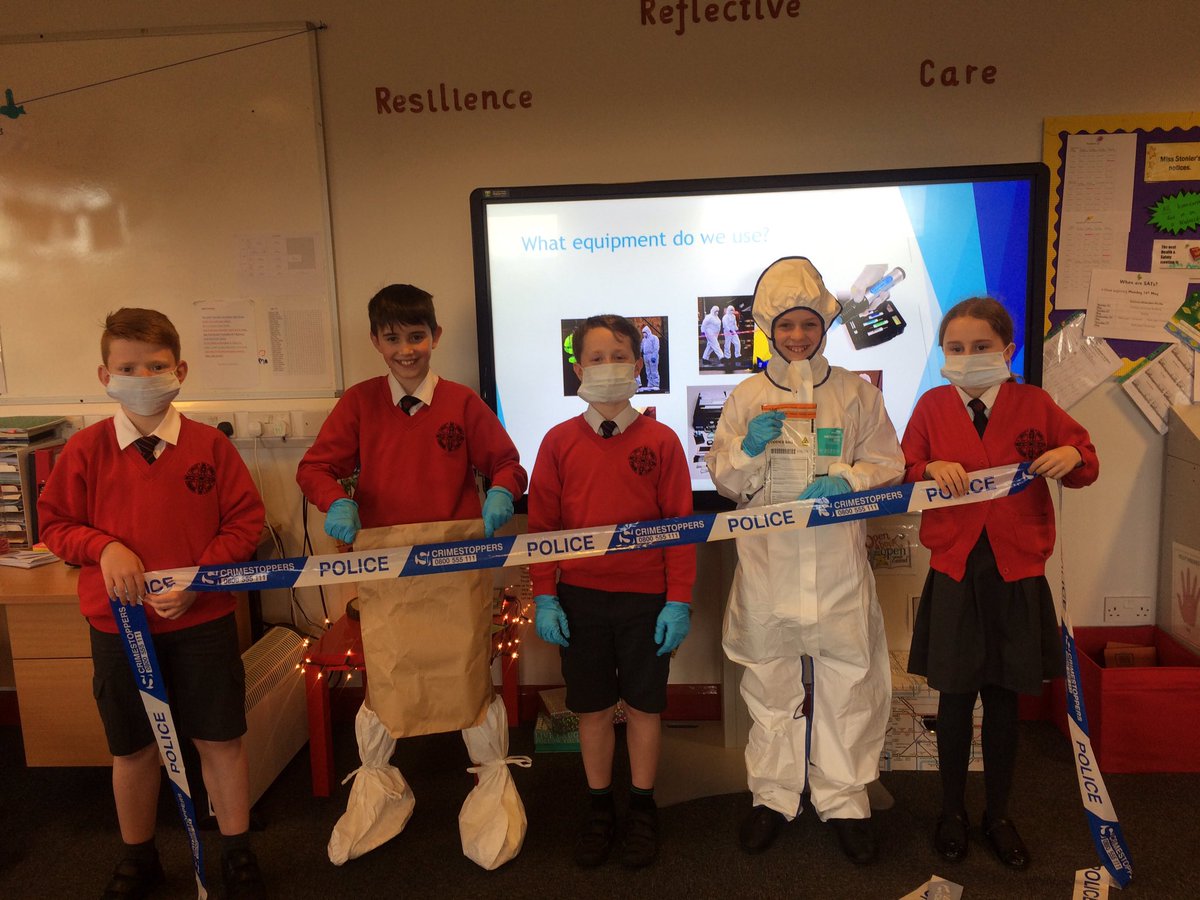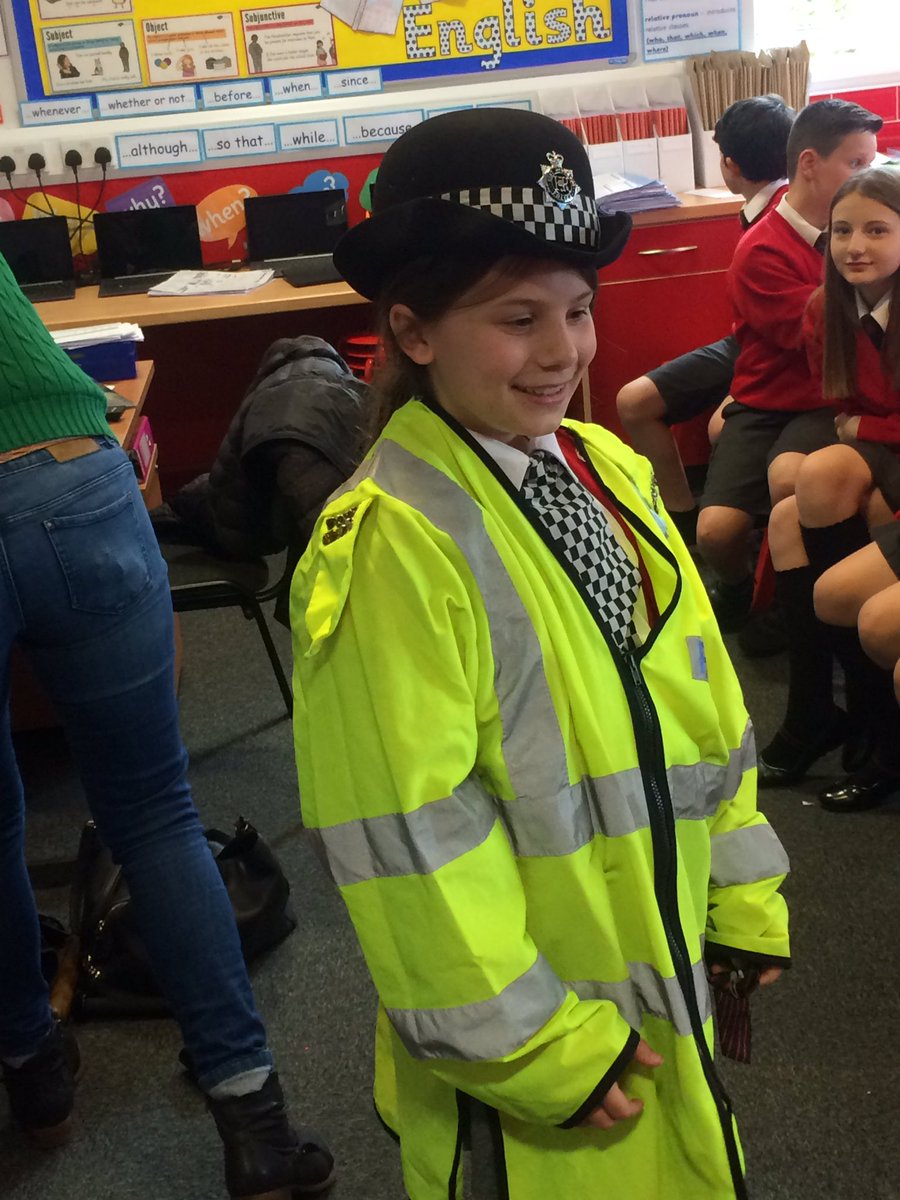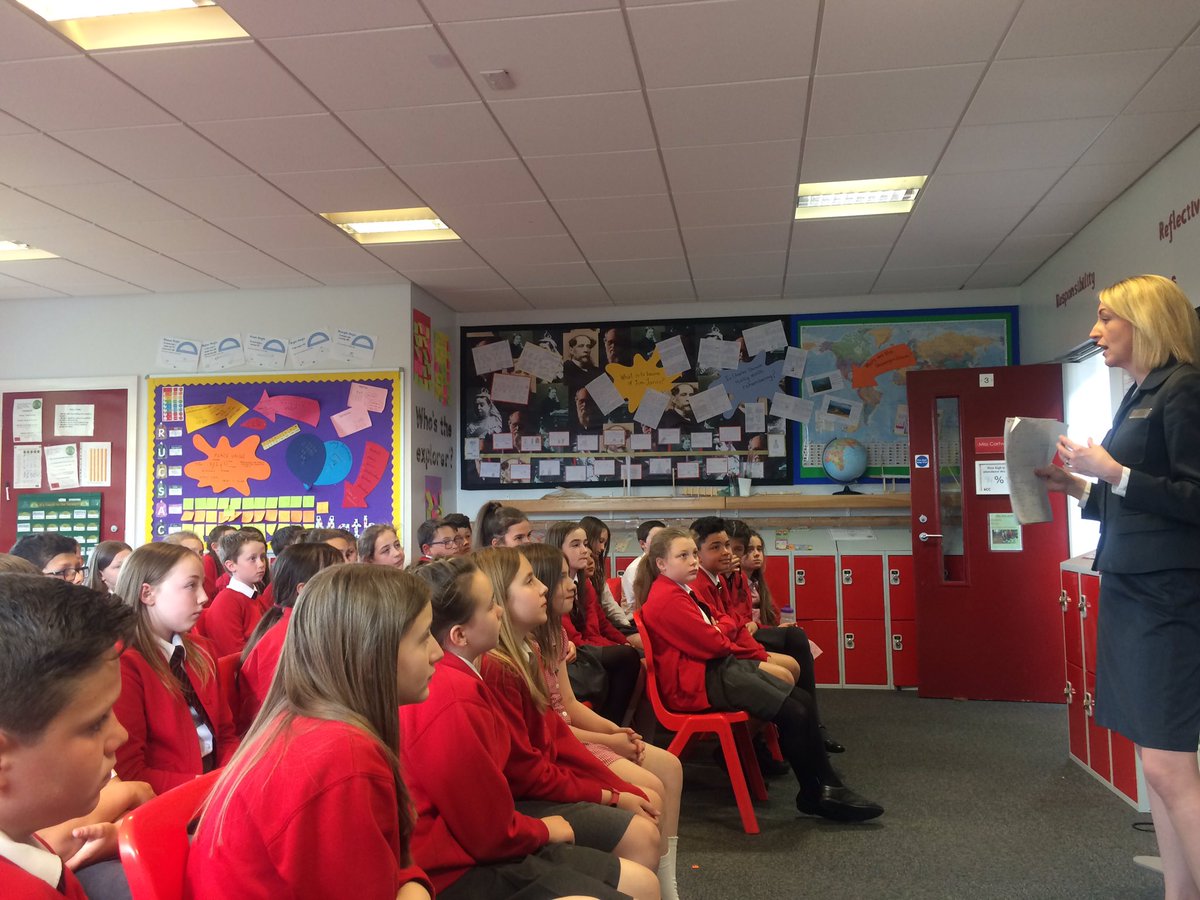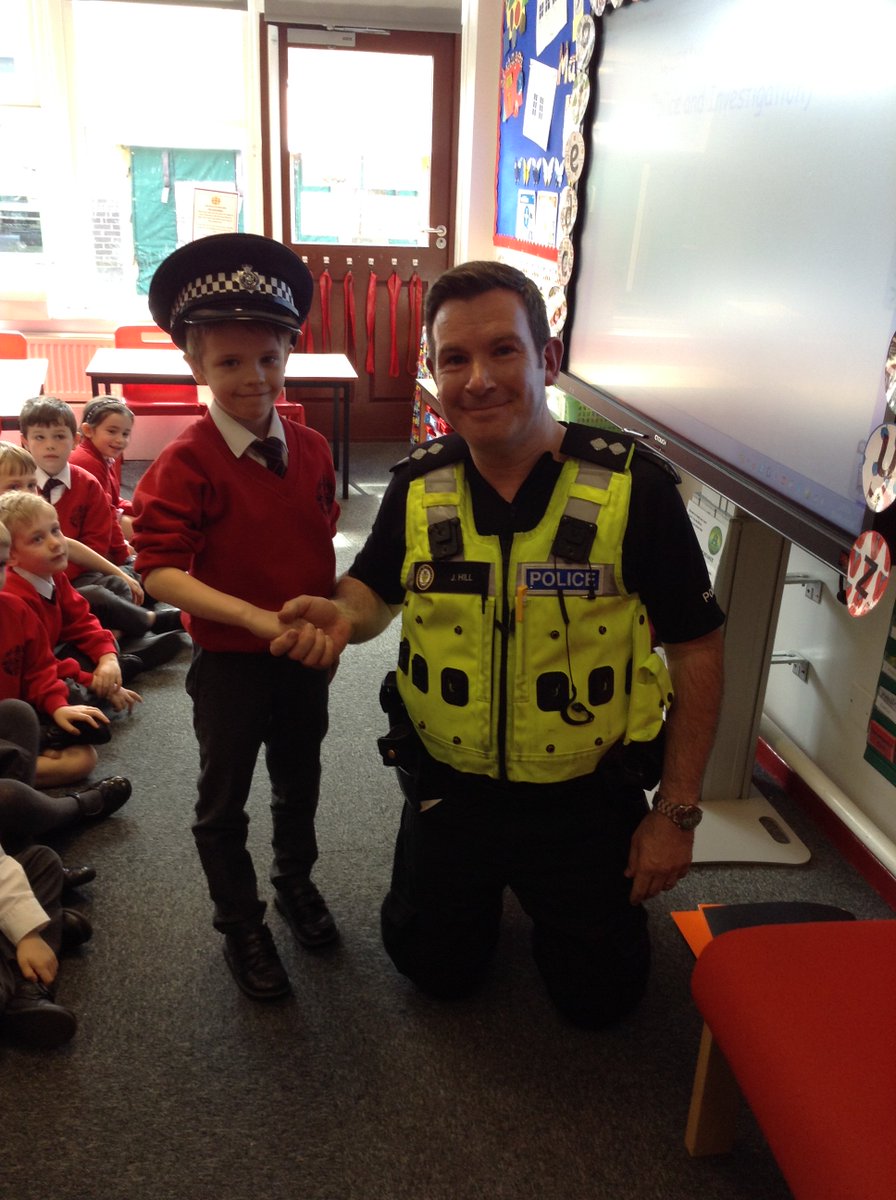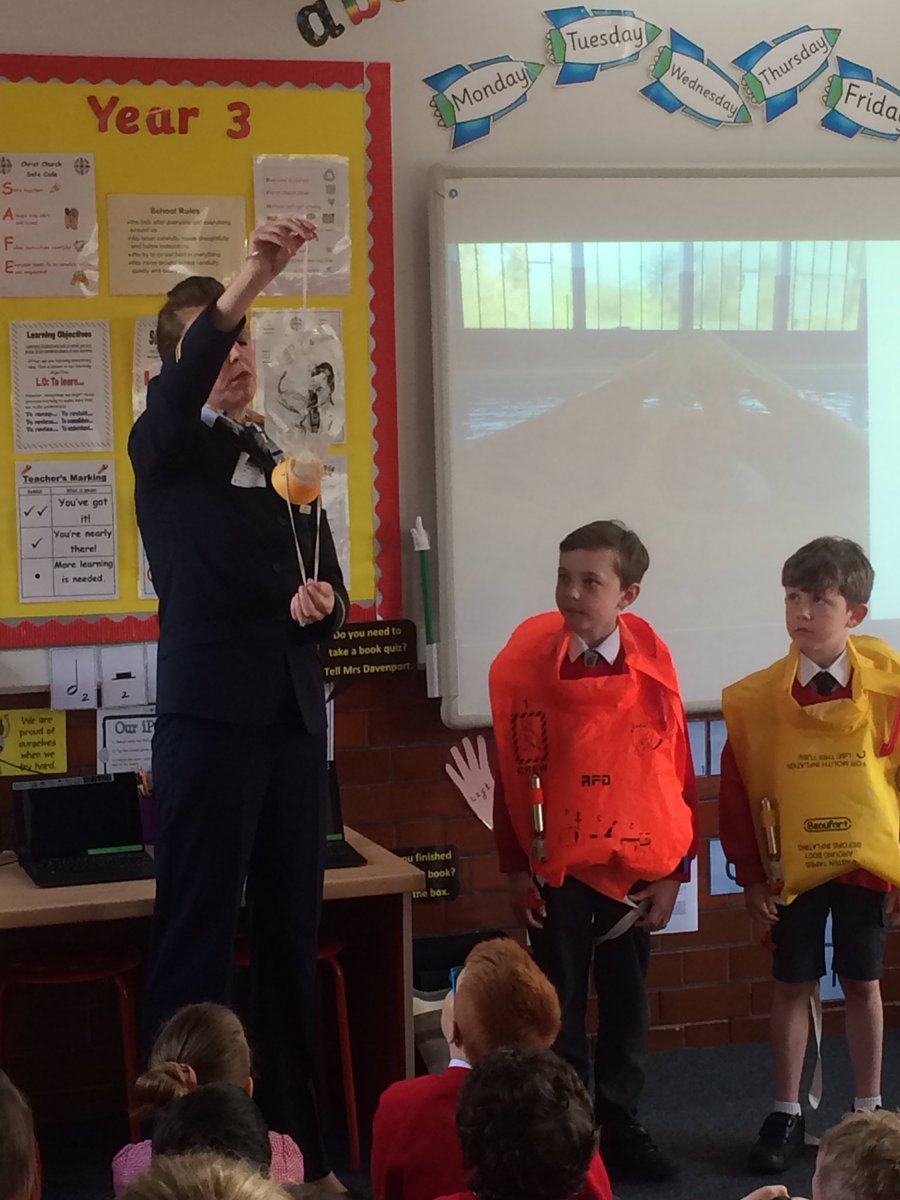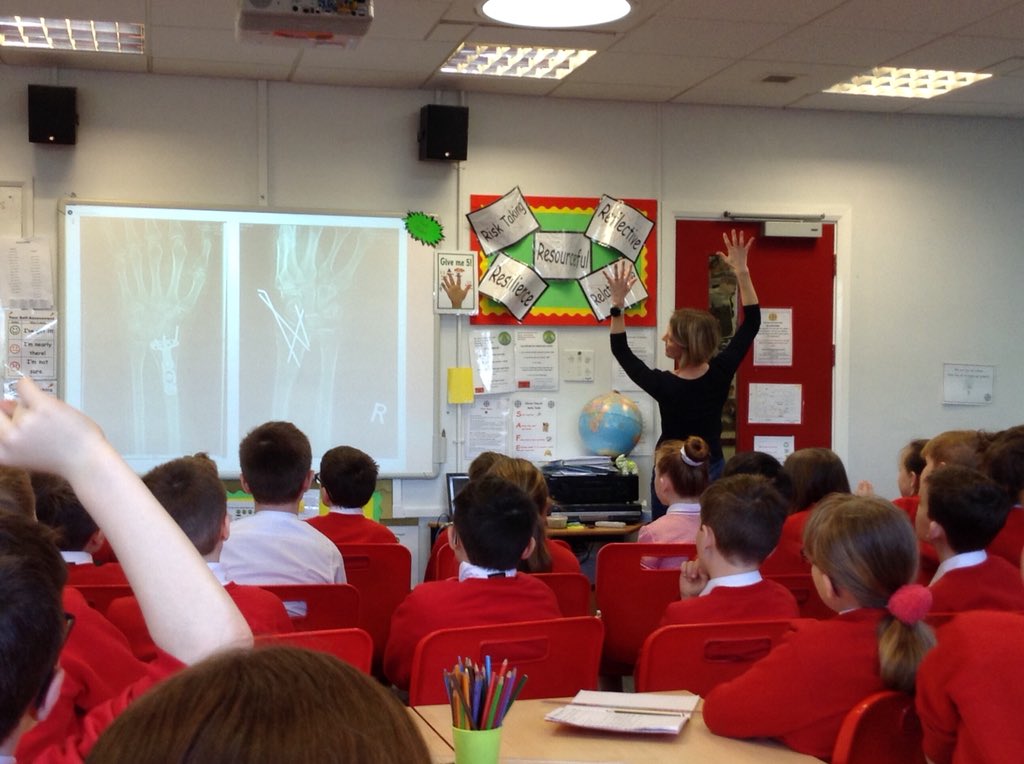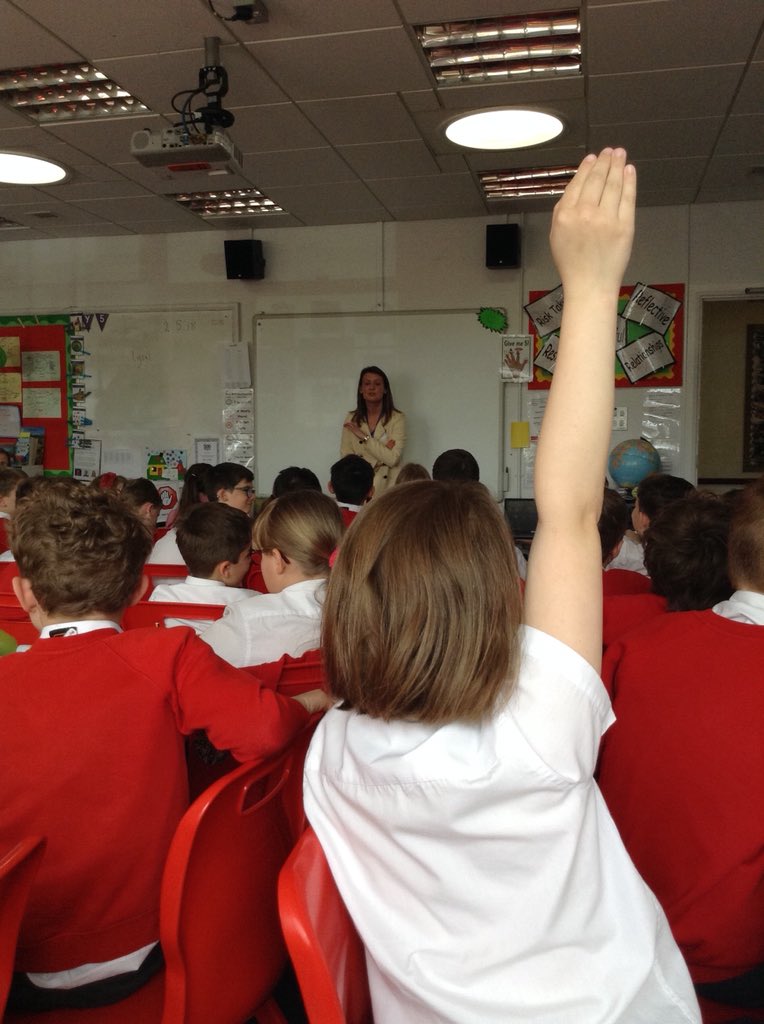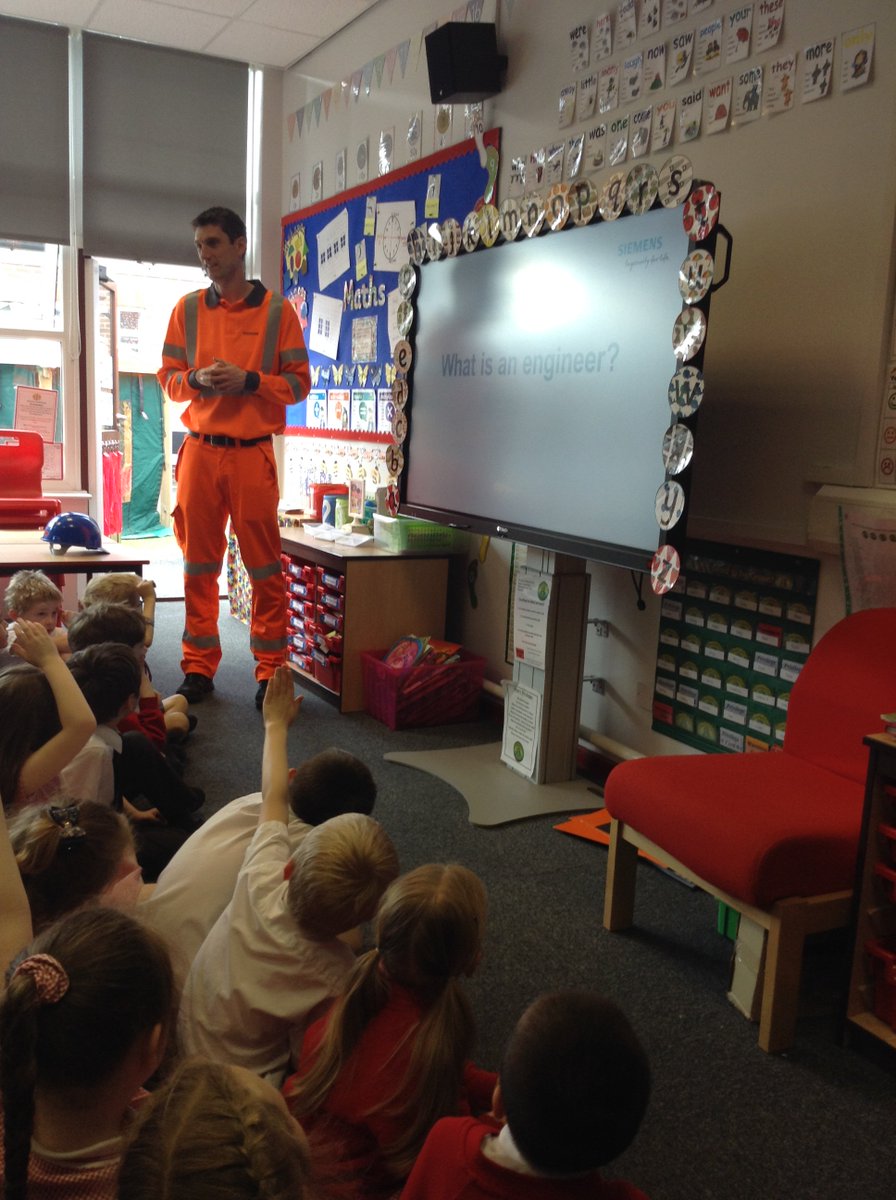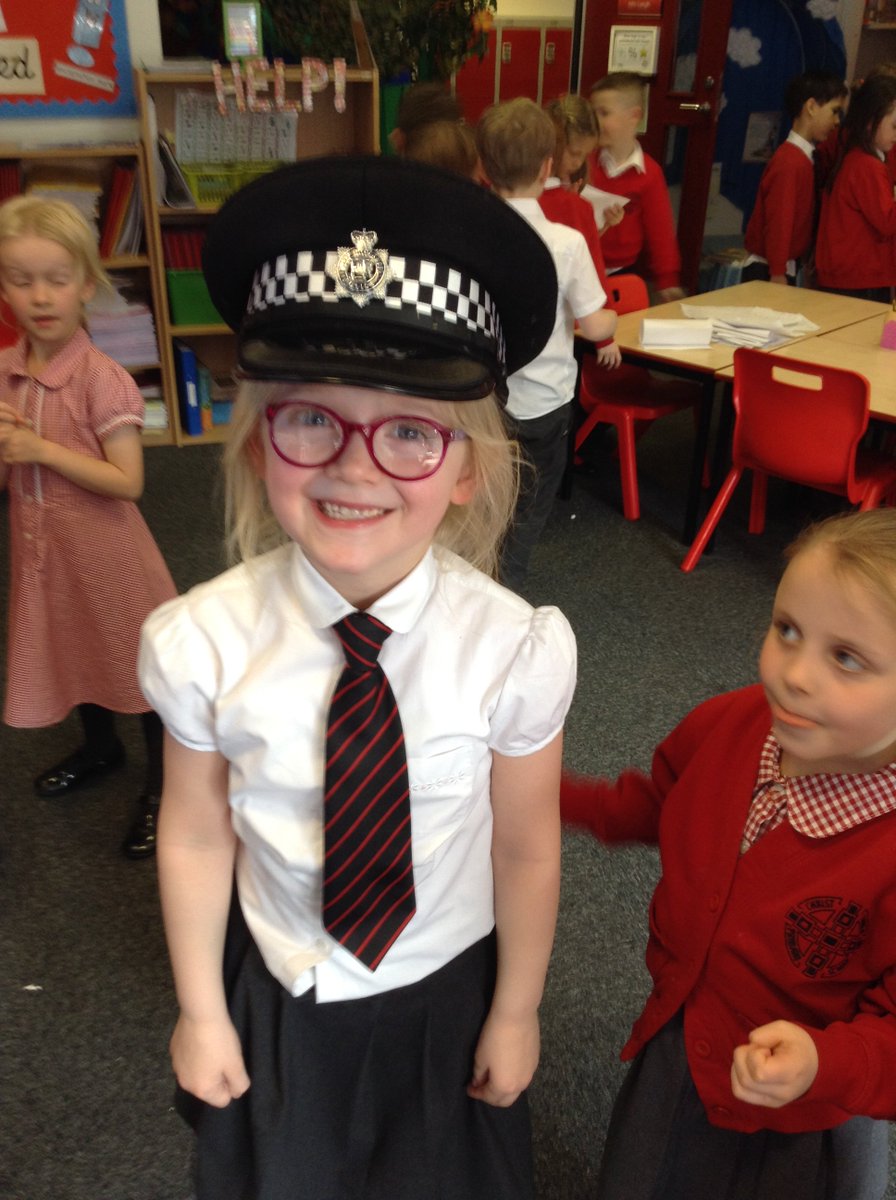 Game, set, match!
Year 2 have been introduced to the world of tennis this week and loved learning some new skills.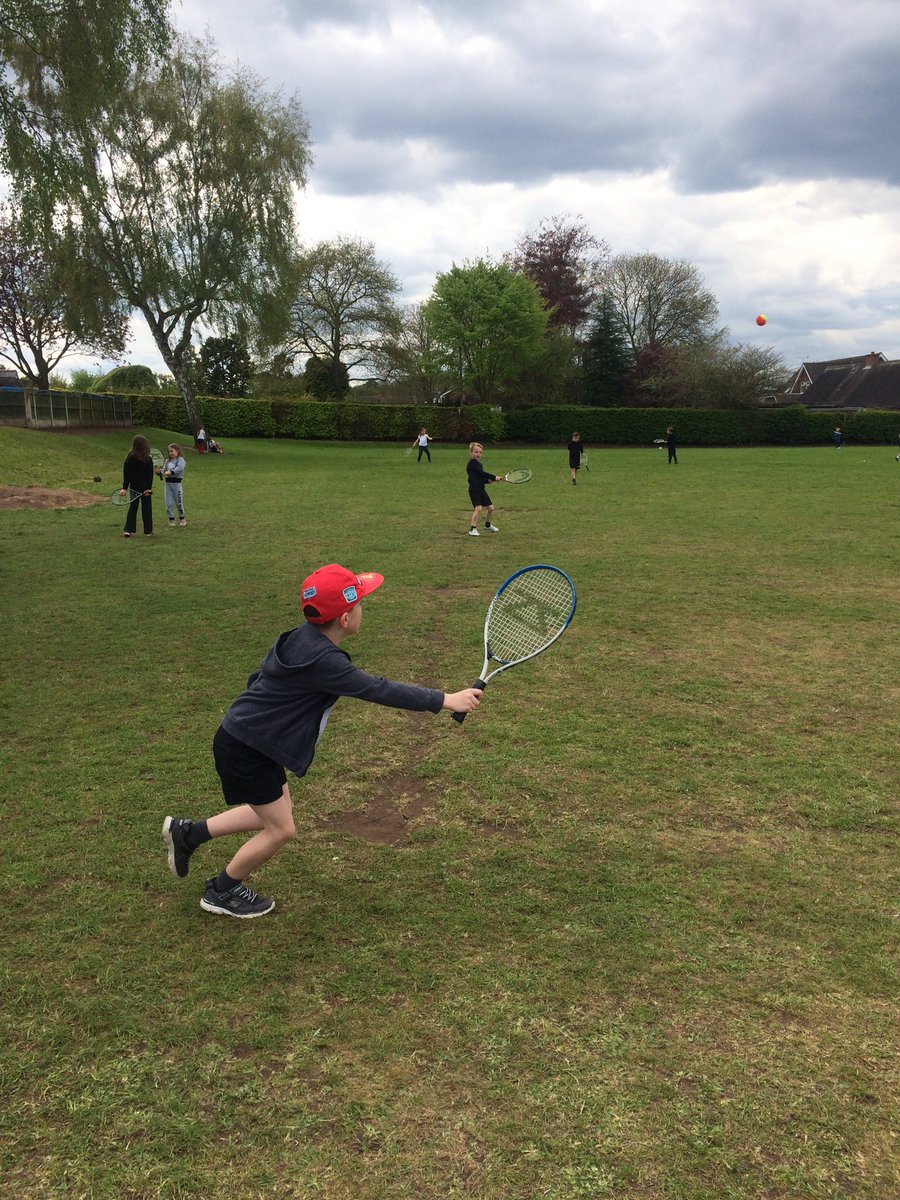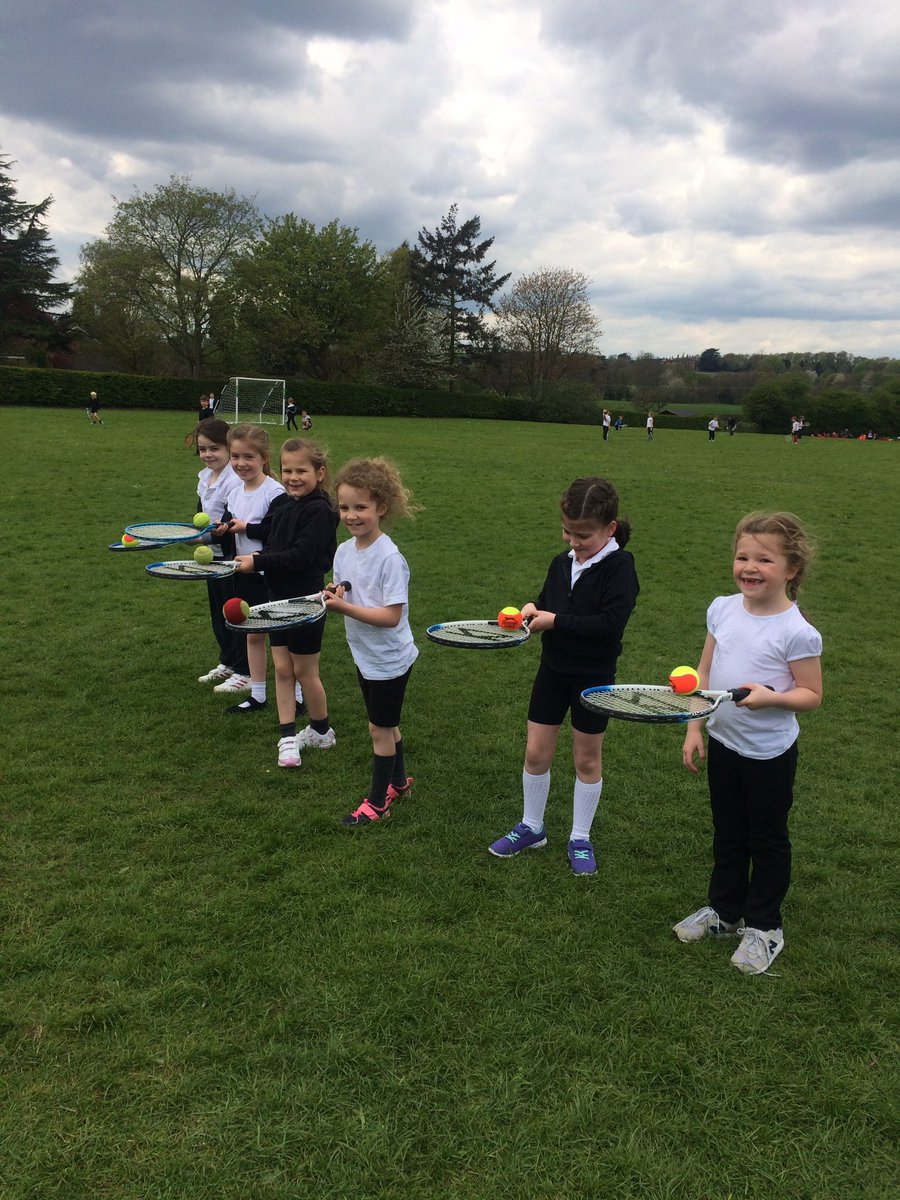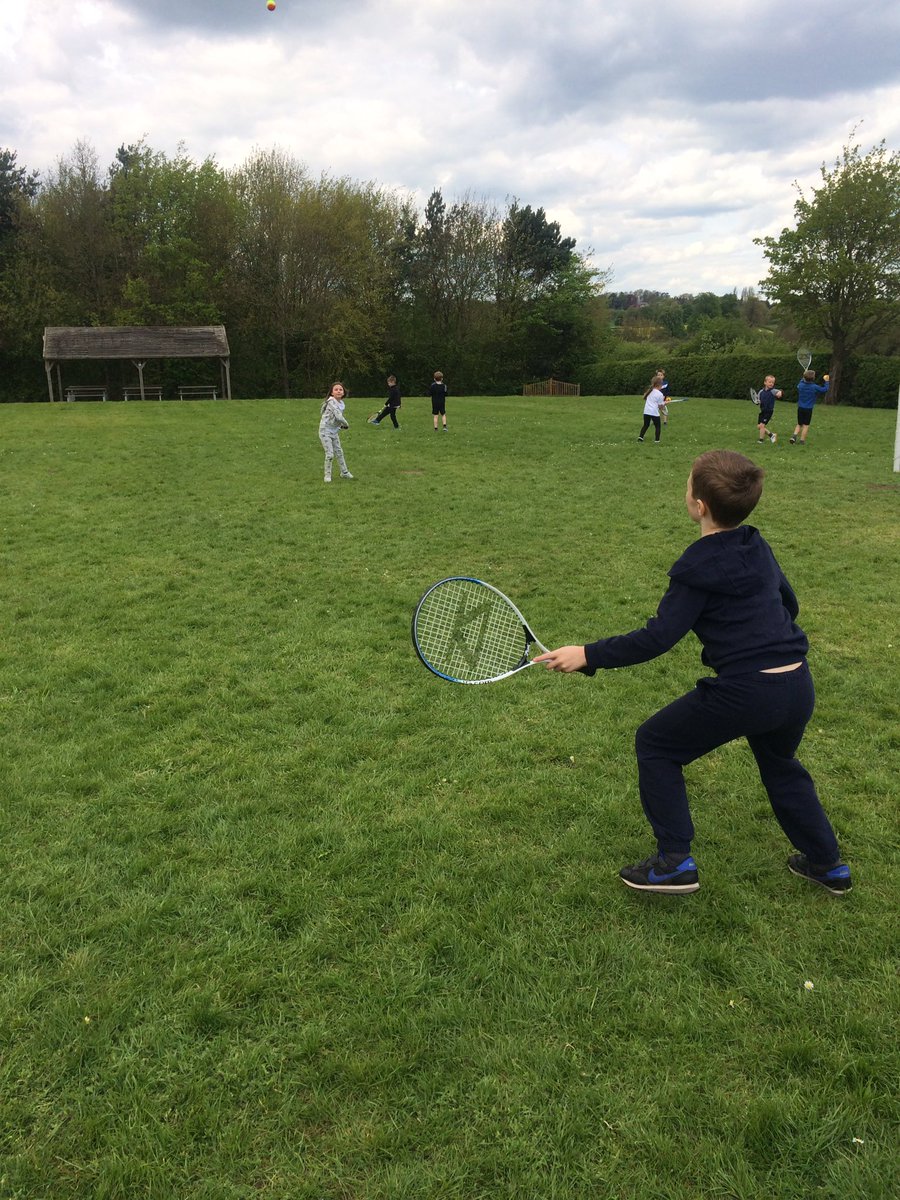 And the winner is ...
A huge well done to 5KP for winning the read the height of your teacher reading competition. Their prize was to win books the height of a child in their class!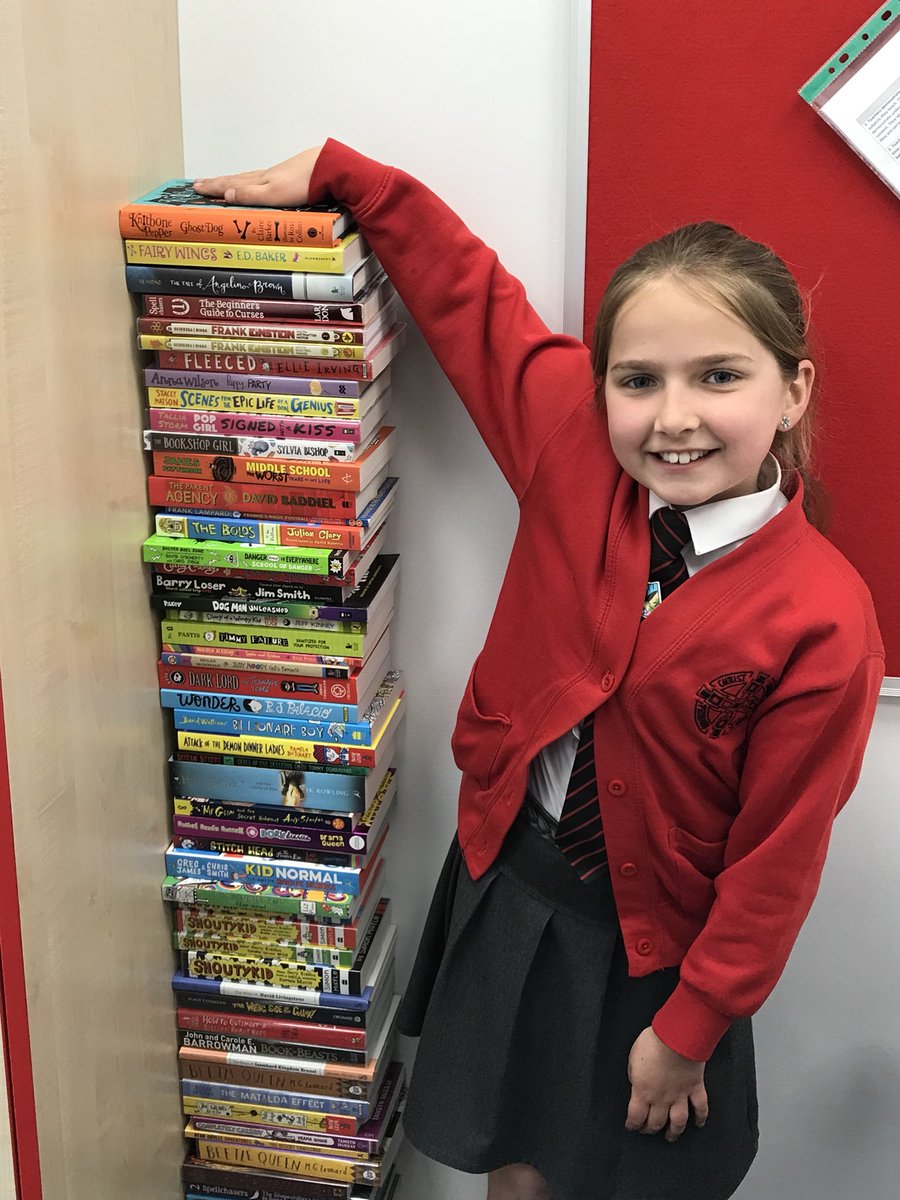 Year 4 Faith Trail
This week, Year 4 visited Derby where they experienced many different places of worship. It was a really interesting day for everyone and a great day learning about different faiths.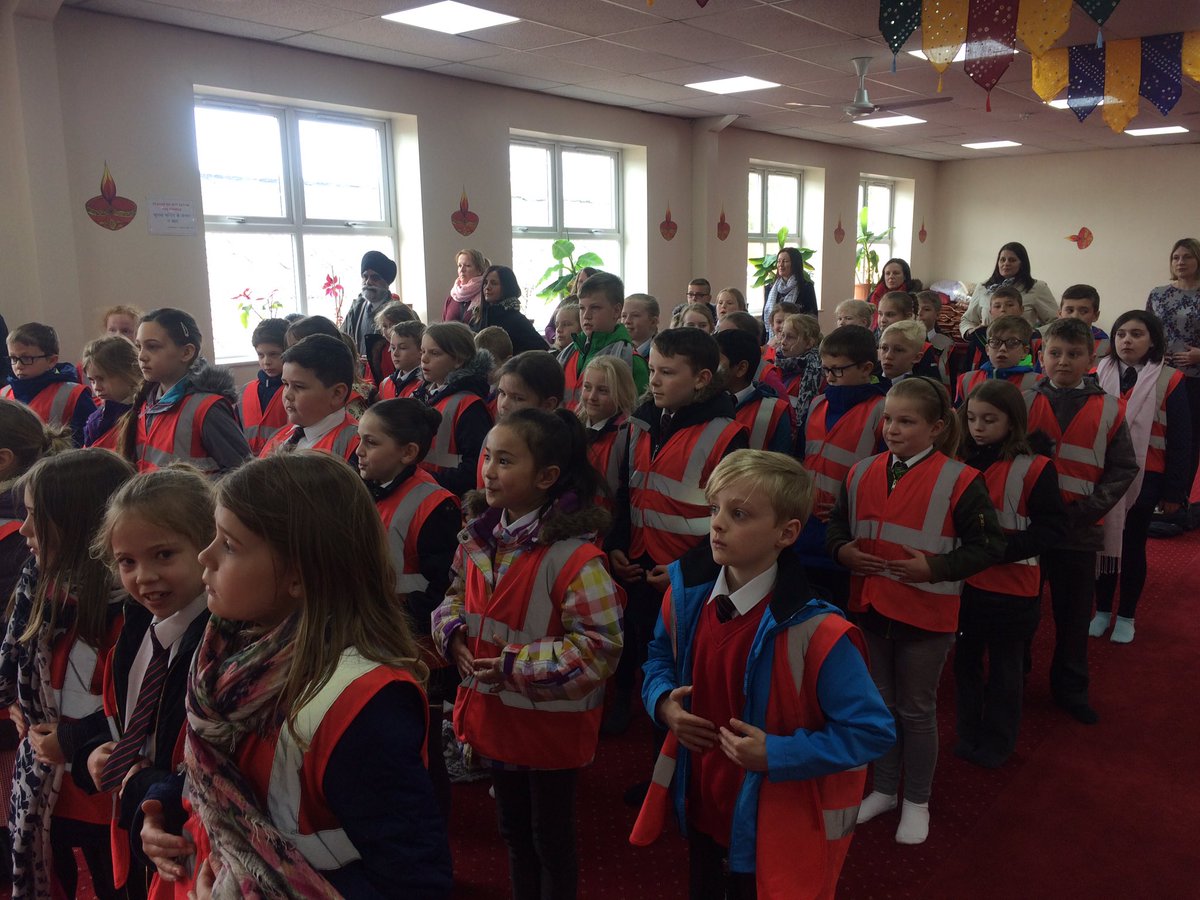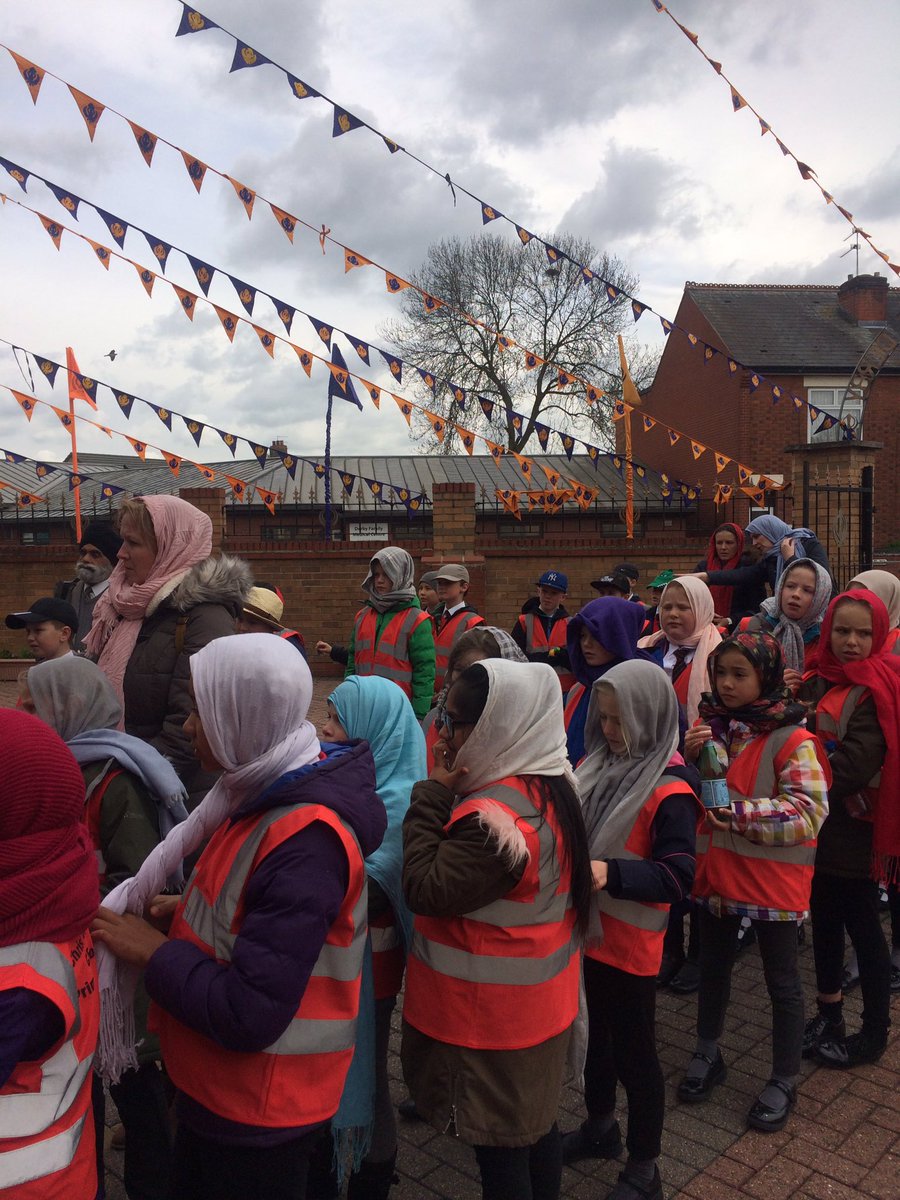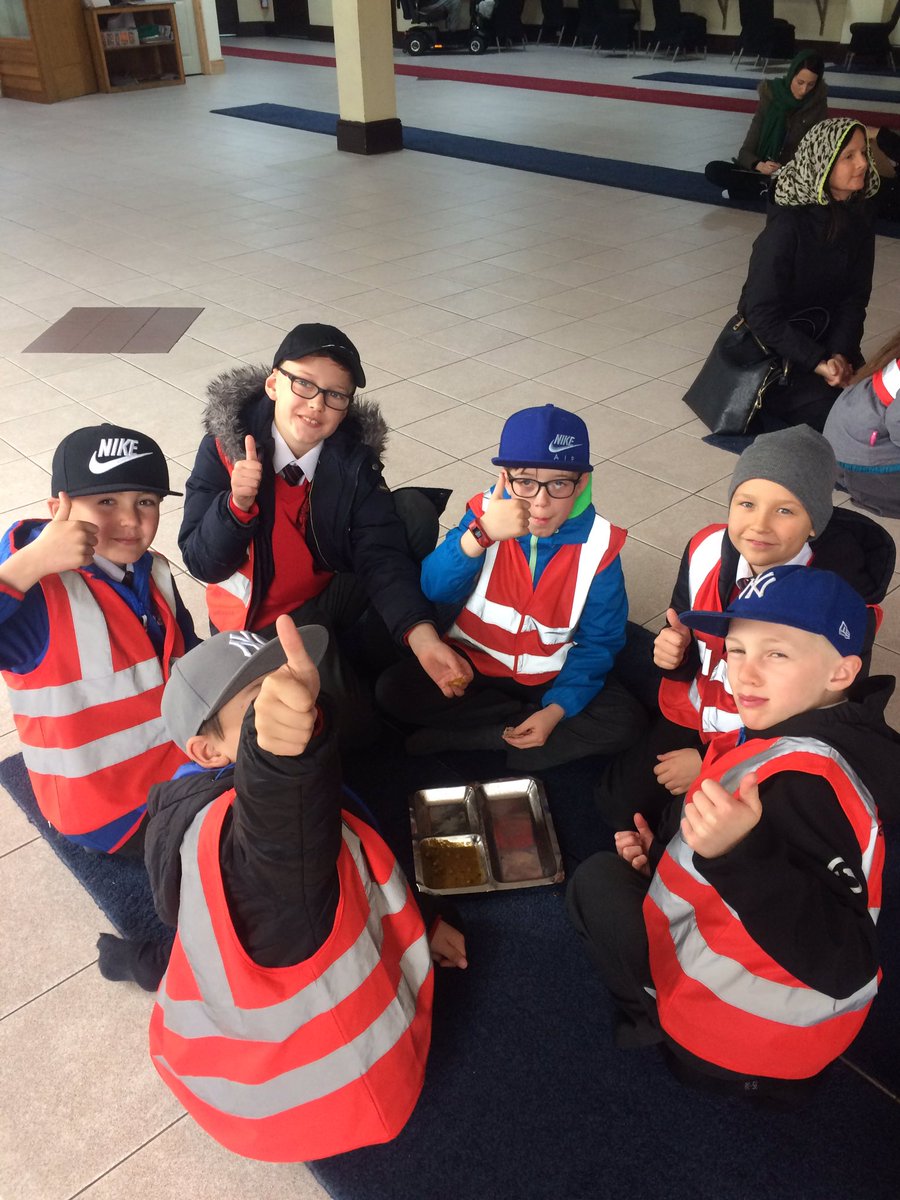 Week beginning Monday 23rd April 2018
Tennis Success
Well done to our tennis superstars from Year 4 who took part in a competition this Friday.
We are extremely proud of you all!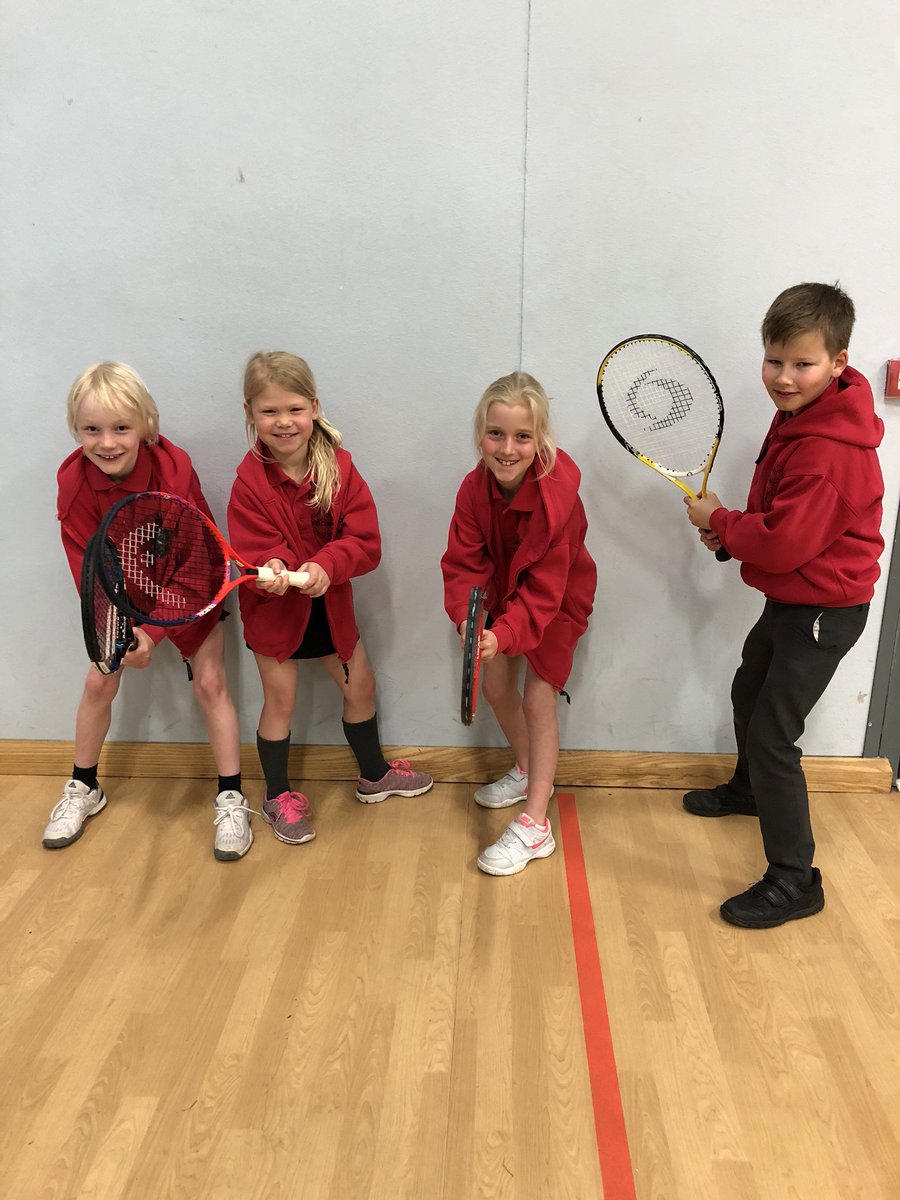 Wonderful Writing
Congratulations to Reece who has secured himself a place in the next round of the Radio 2 writing competition - 500 words. We are really proud of you Reece!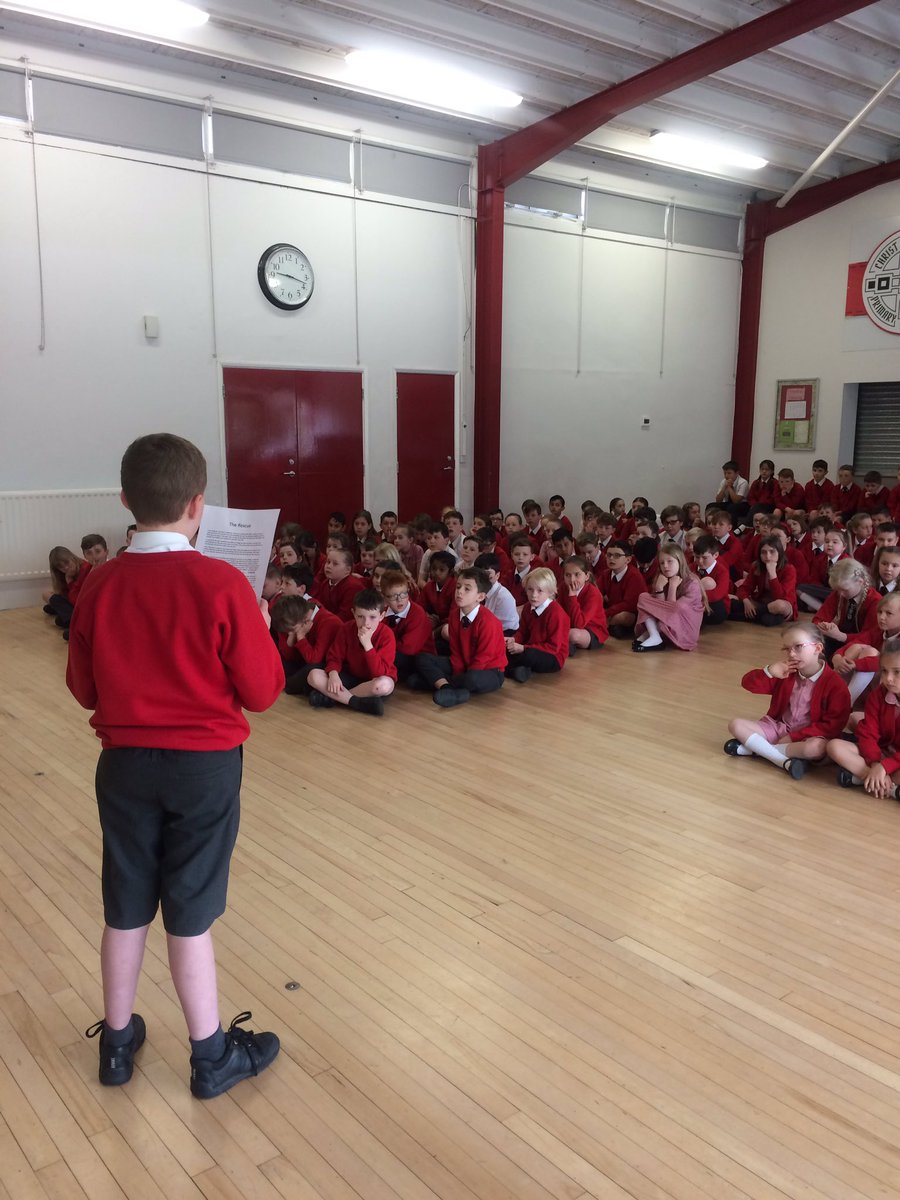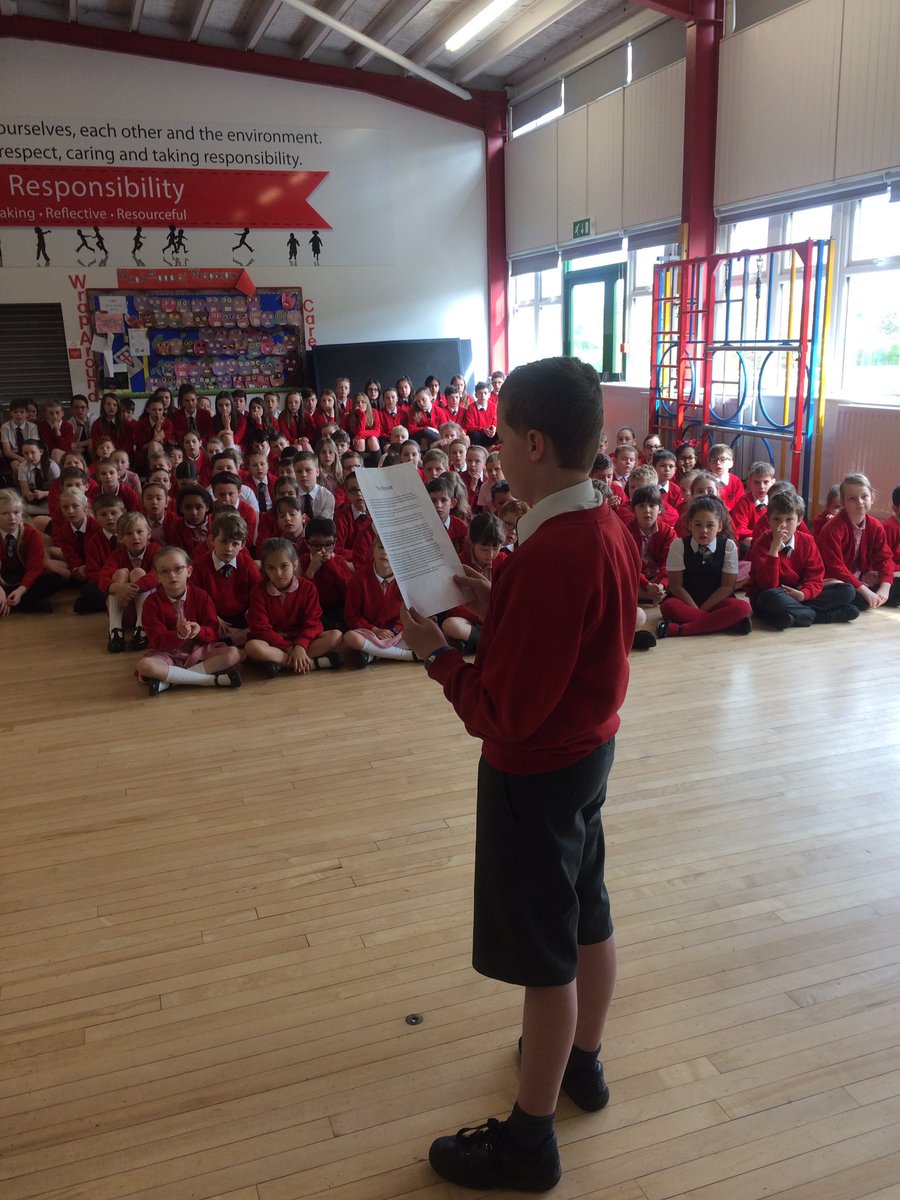 Tri-golf
Some children from Year 5 had the opportunity to take part in a tri-golf competition this week. Well done to all of those involved.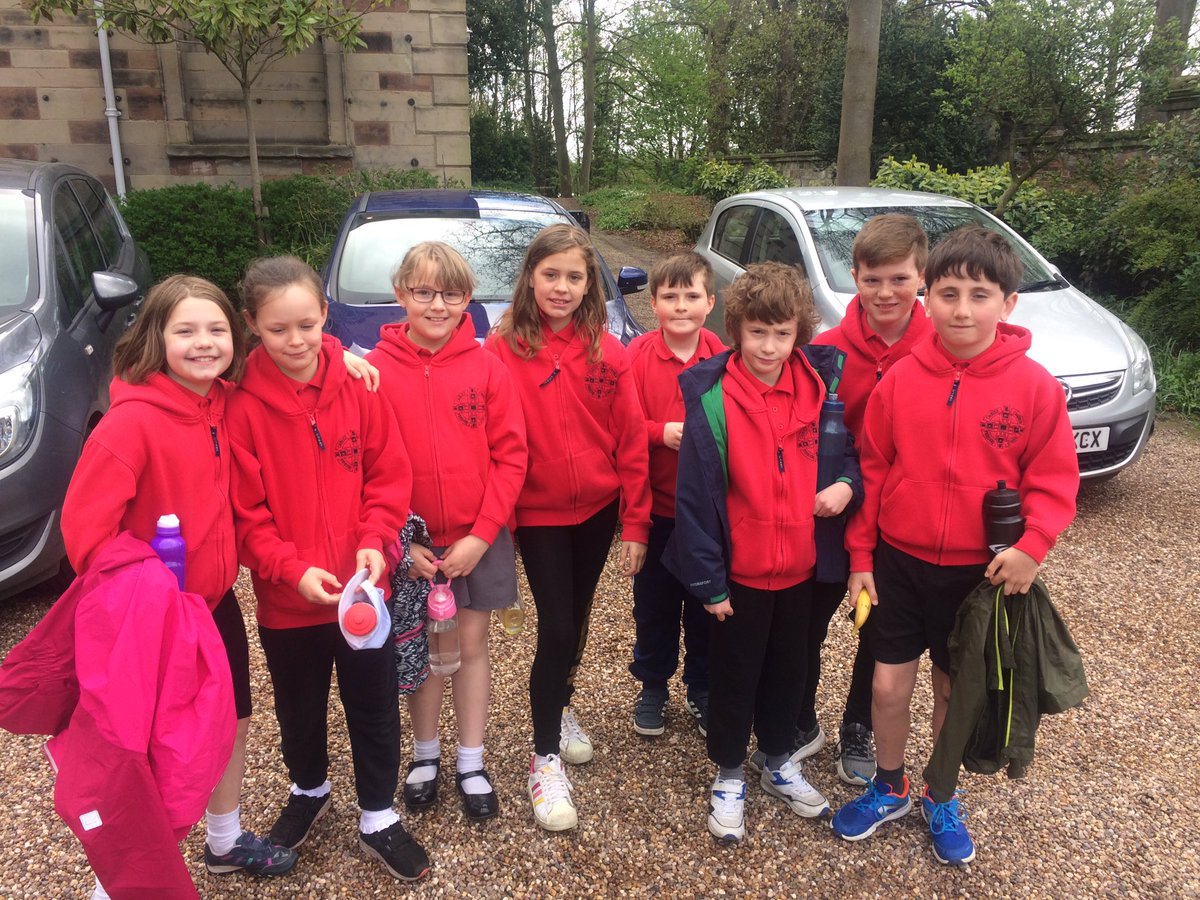 Egg-citing delivery for Year 2
Year 2 have had a very egg-citing week! They have got chicks in their classroom!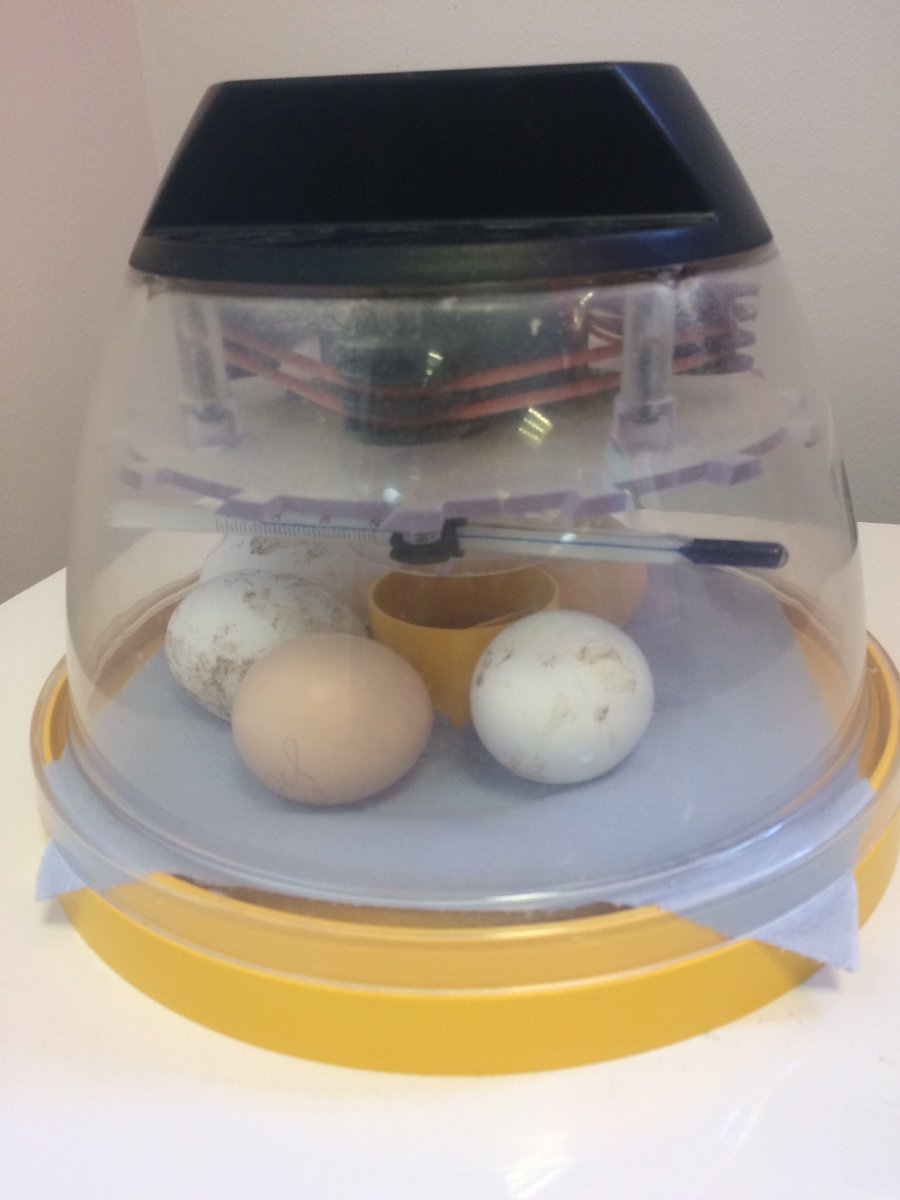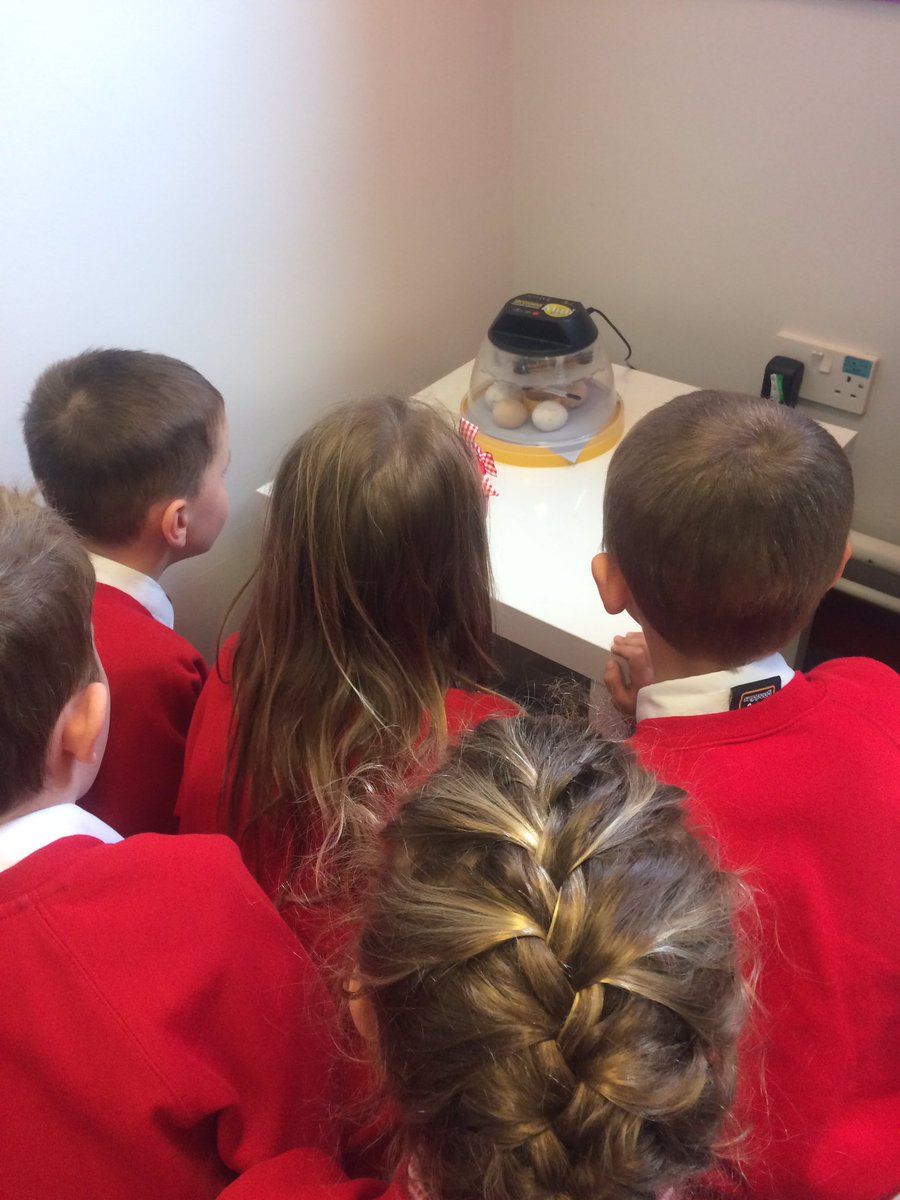 Learning in Year 3
Children in Year 3 designed their very own flag this week and with the magic of the iPad, they got to see it come alive!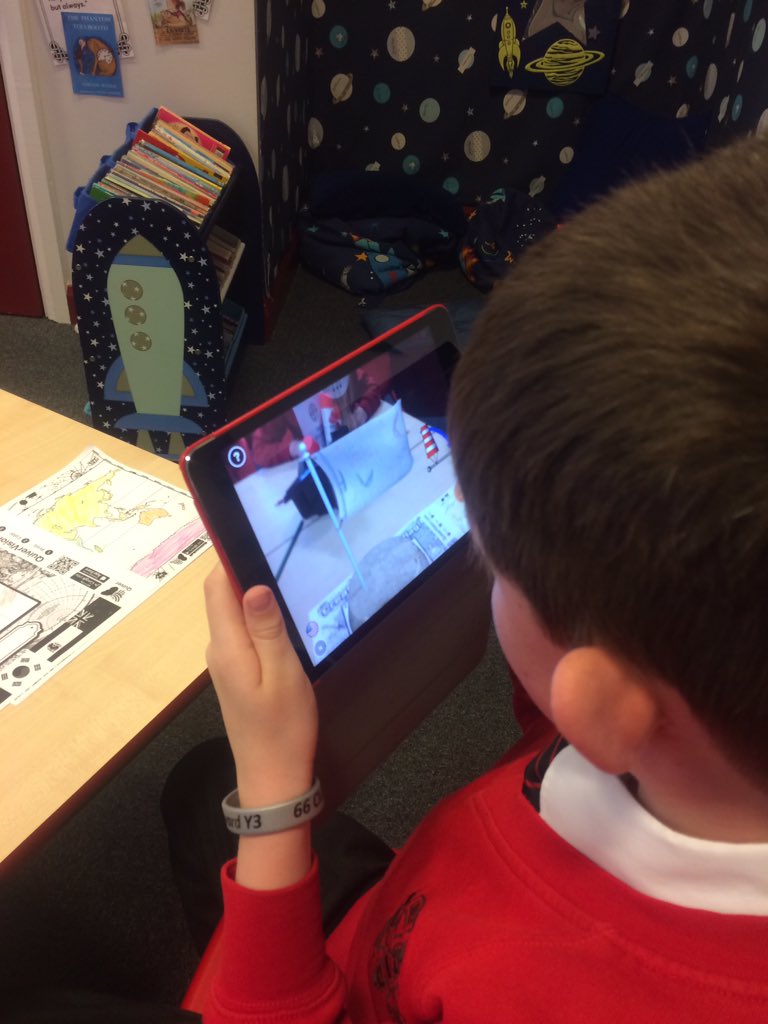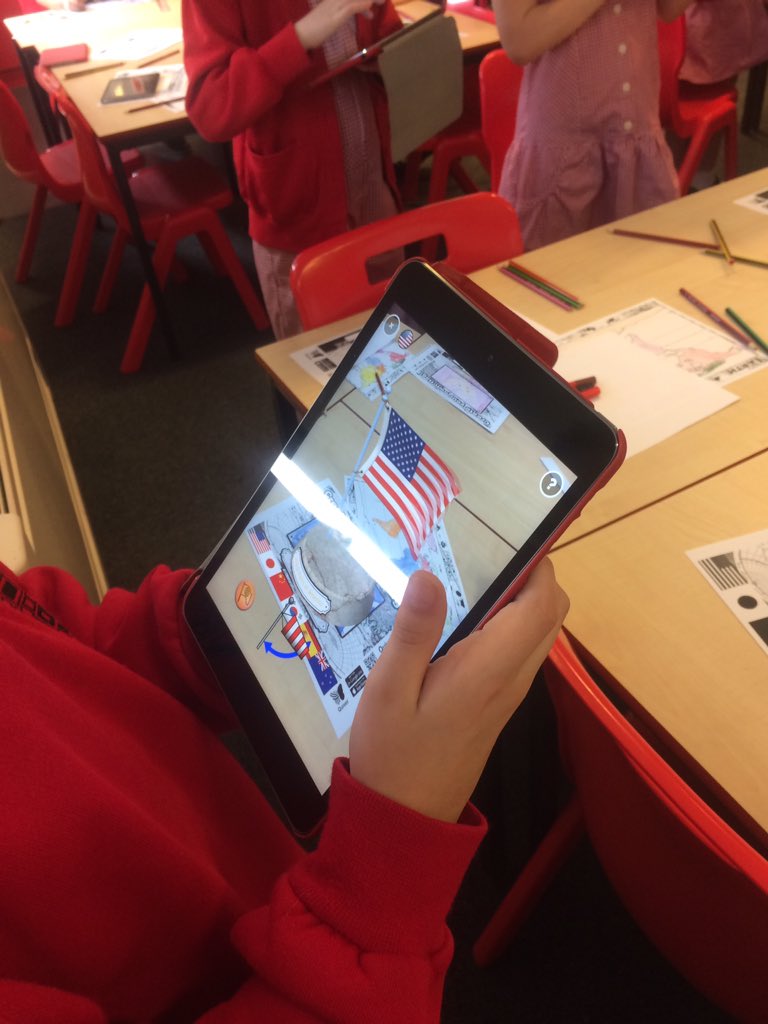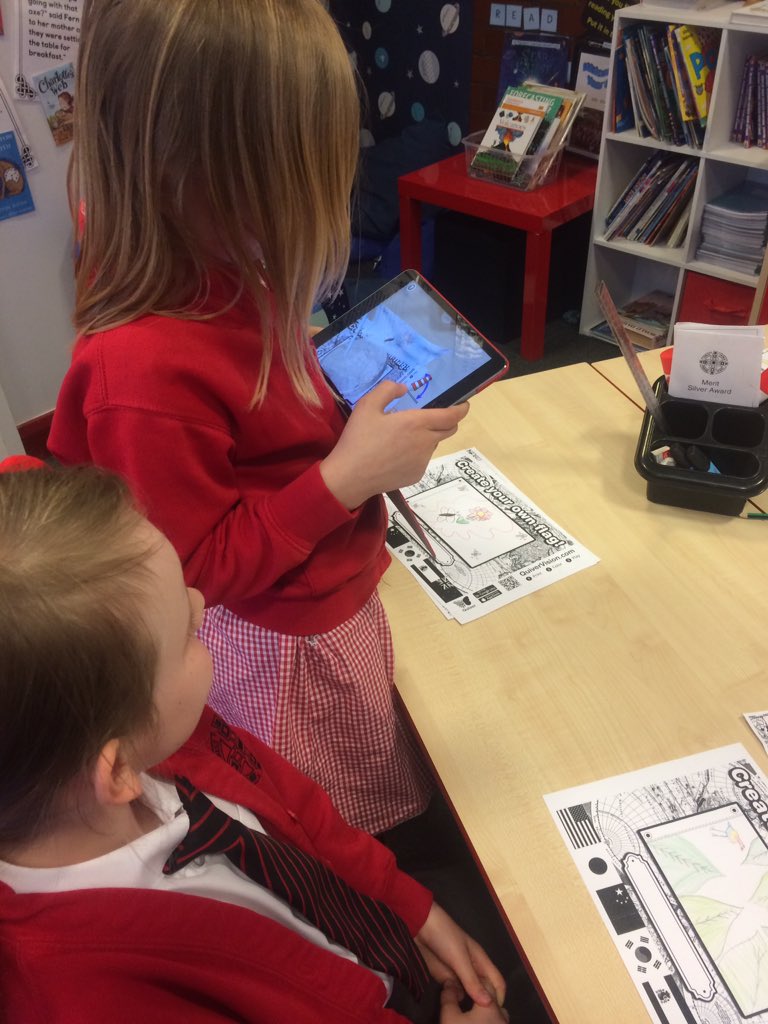 Tortoise visit
What an exciting time for Year 1 on Monday! Mrs Habart kindly brought in her pet tortoise who has recently woken up from his hibernation.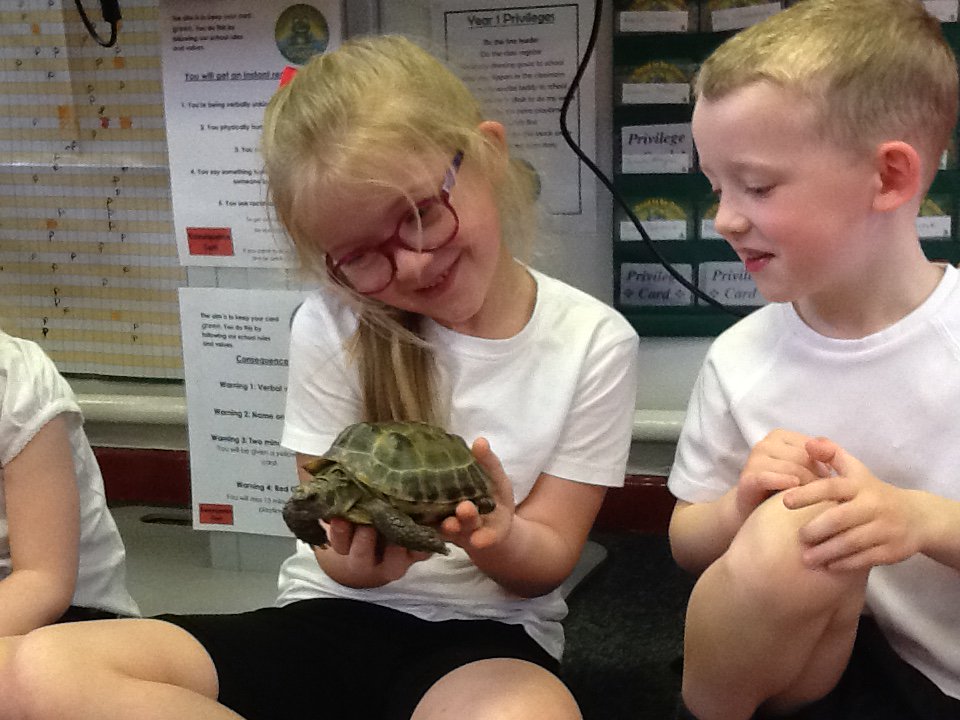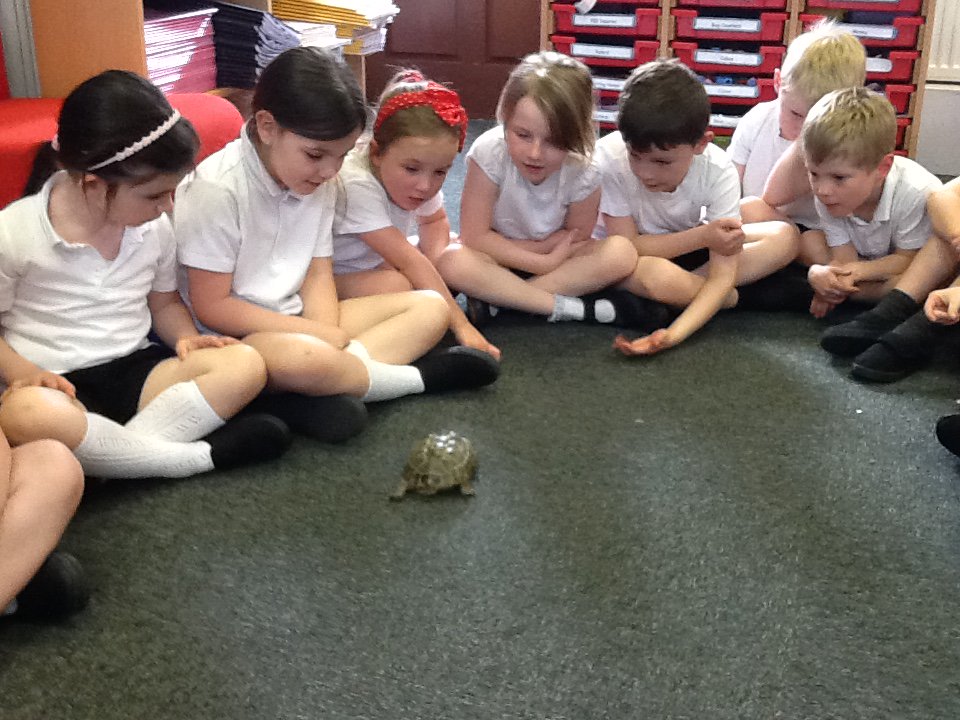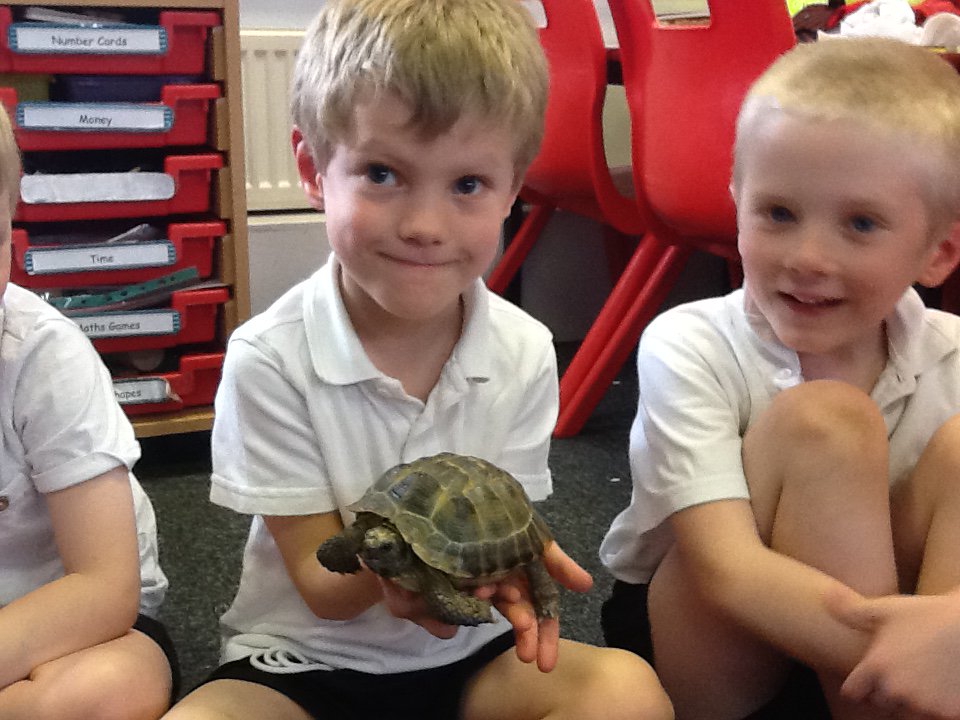 Week beginning Monday 16th April 2018
Year 2's Big Question
Year 2 were introduced to their brand new Big Question this week: Is fire alive?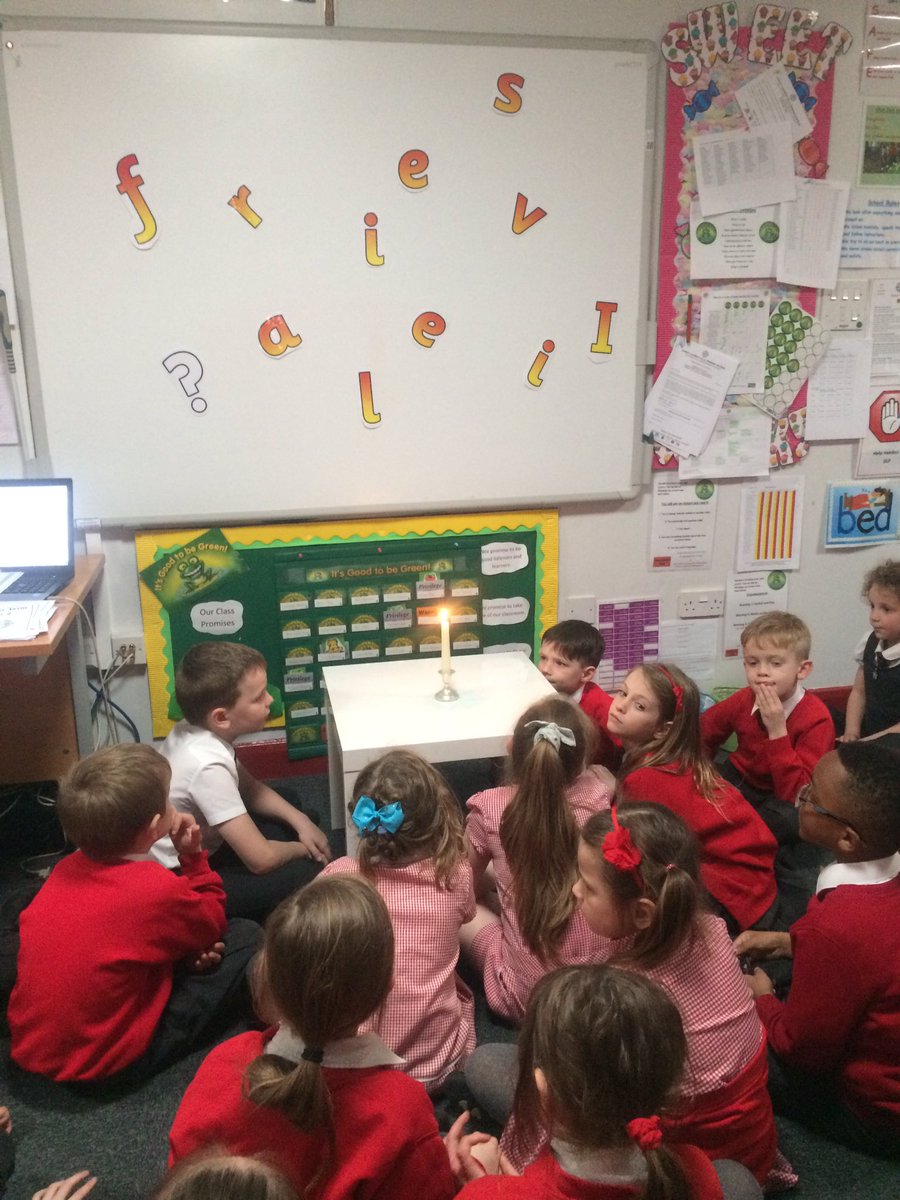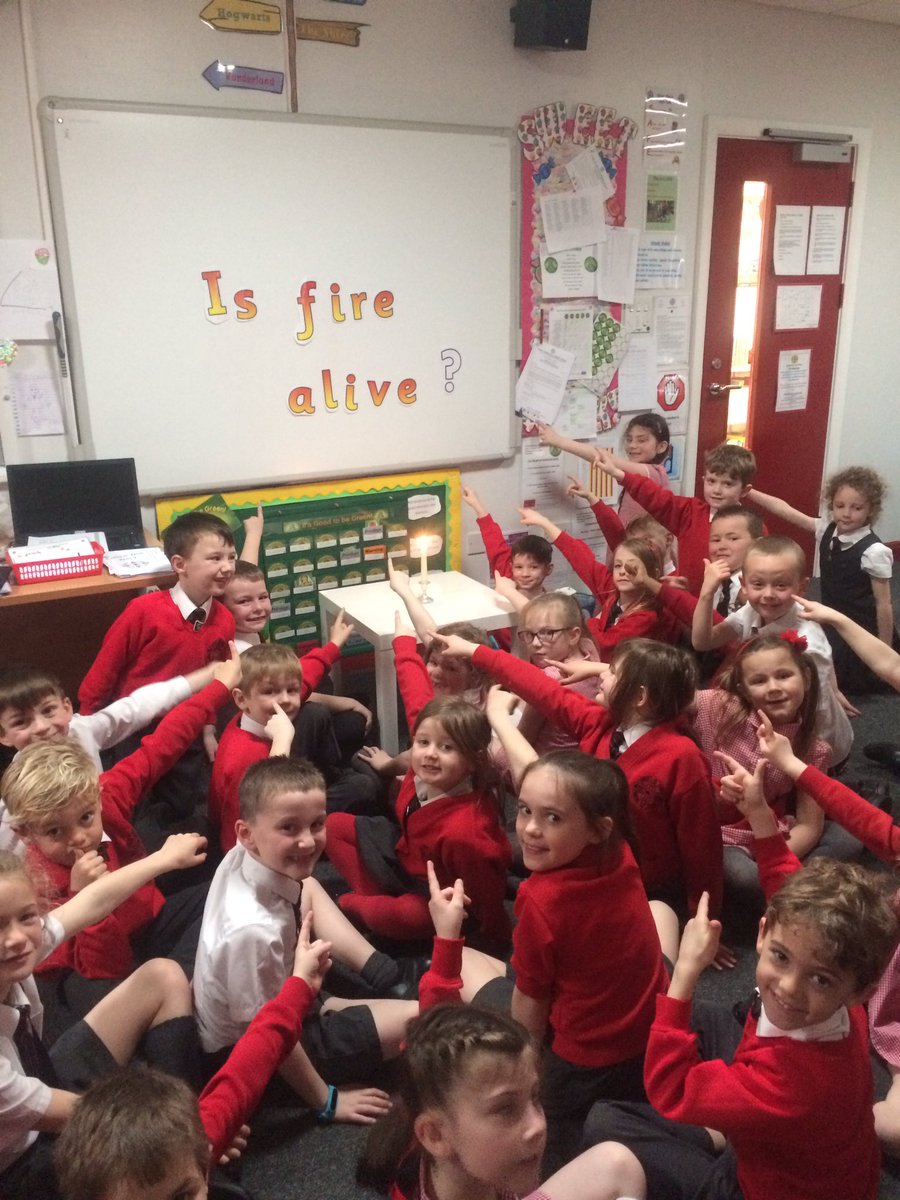 Careers Week
As part of our whole school careers work, Reception and Year 5 worked together to plan their future!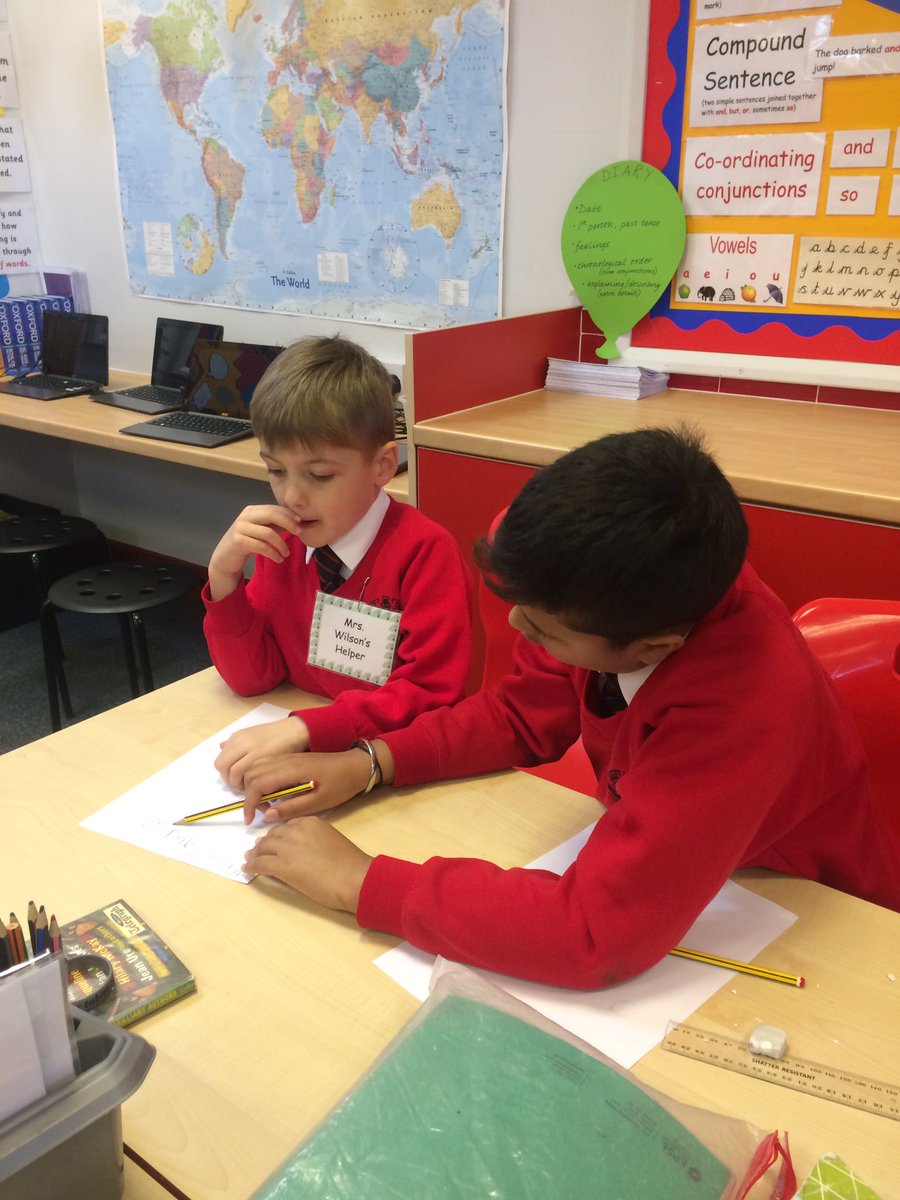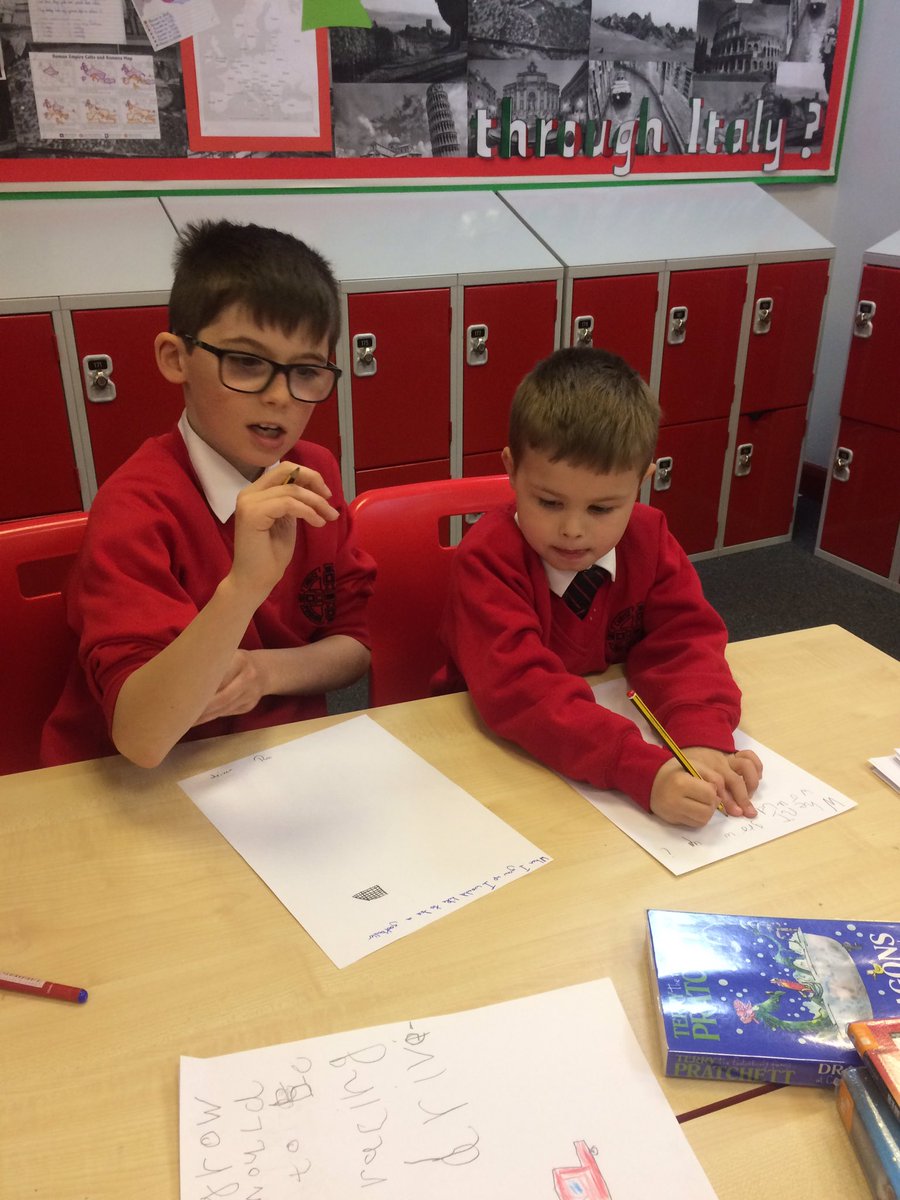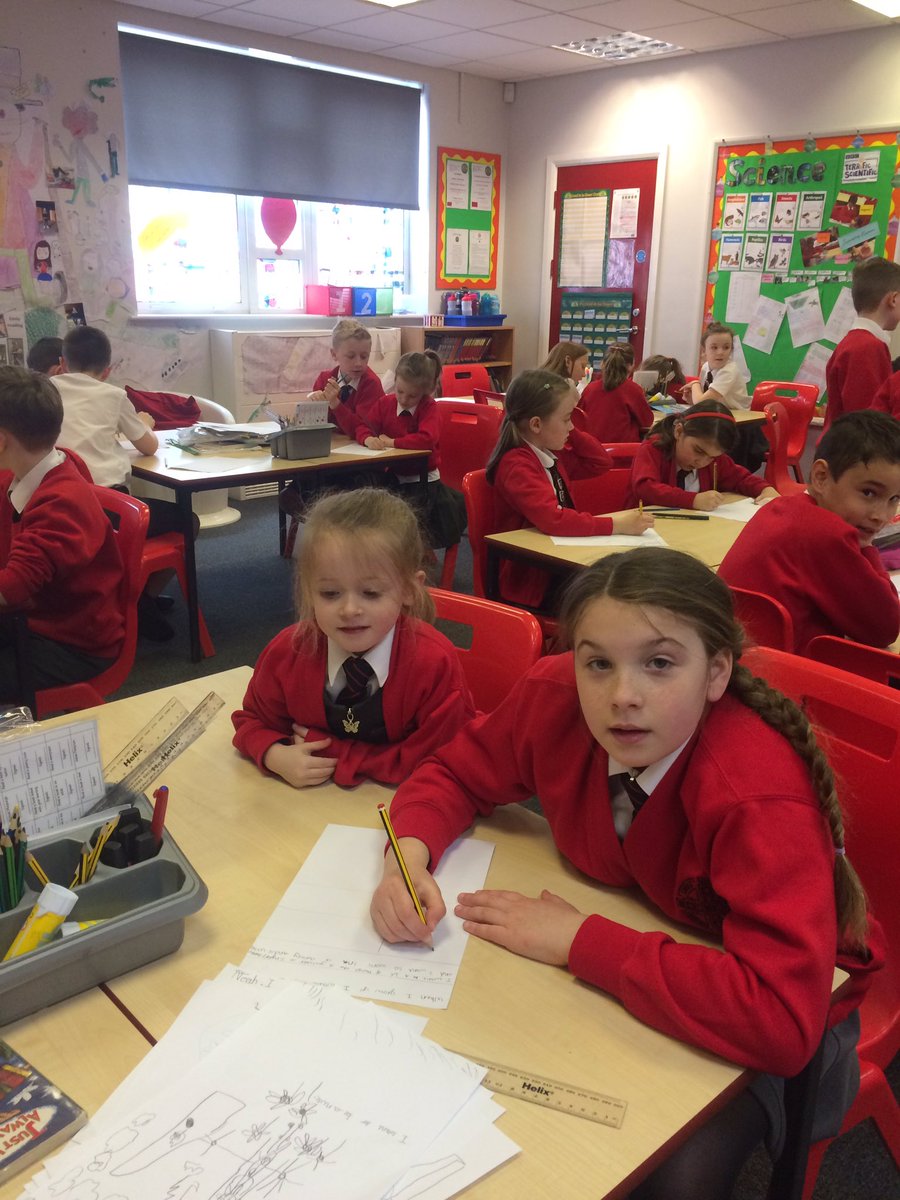 Who will be an author?
Year 1 and Year 5 loved working together this week to write their very own stories. What super imaginations they all have!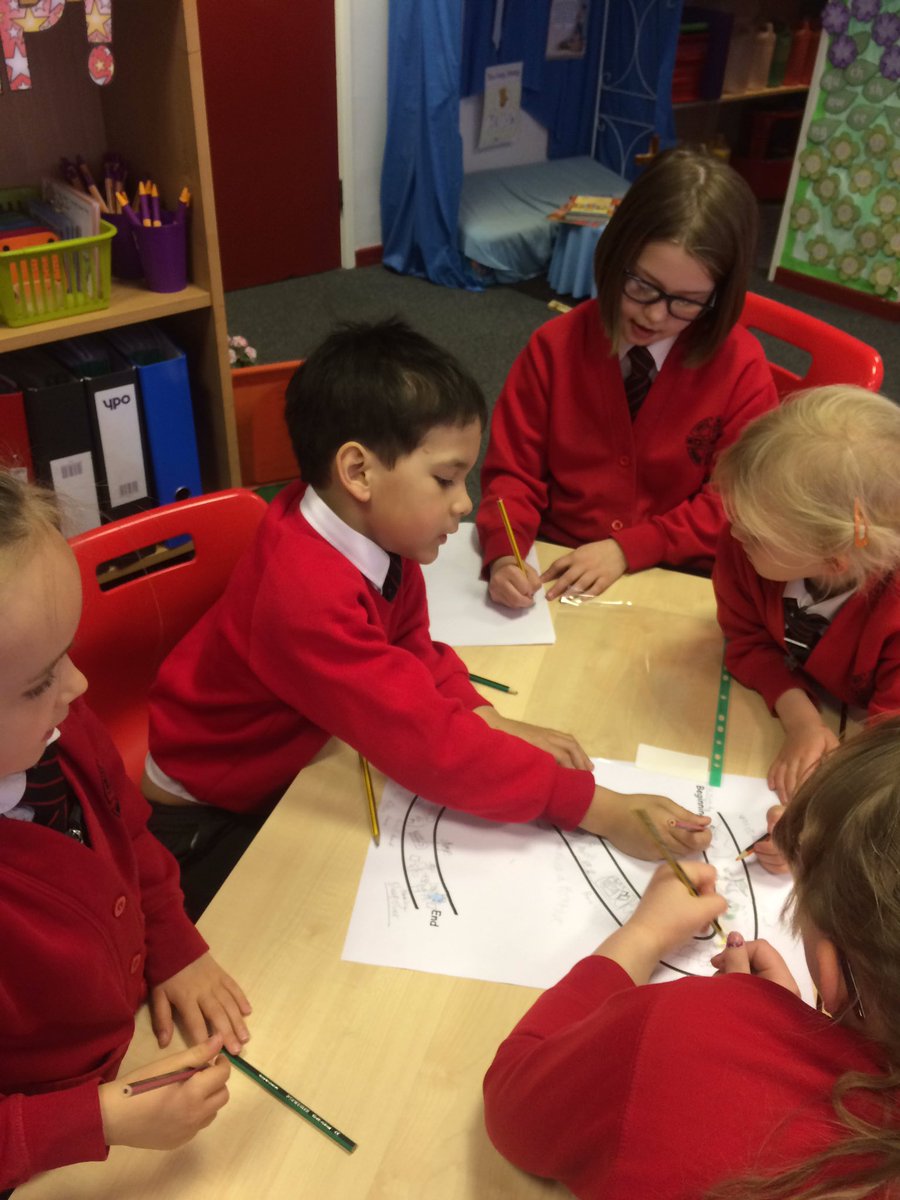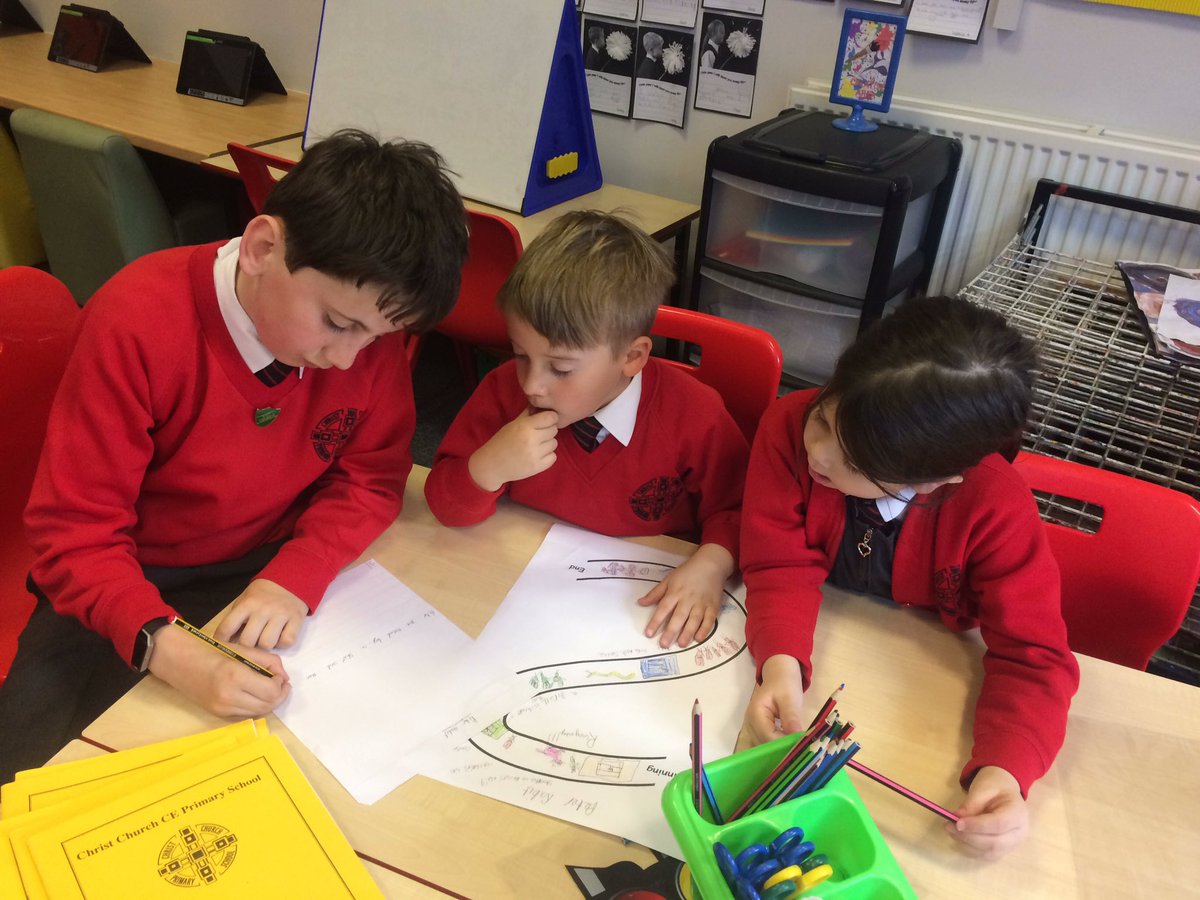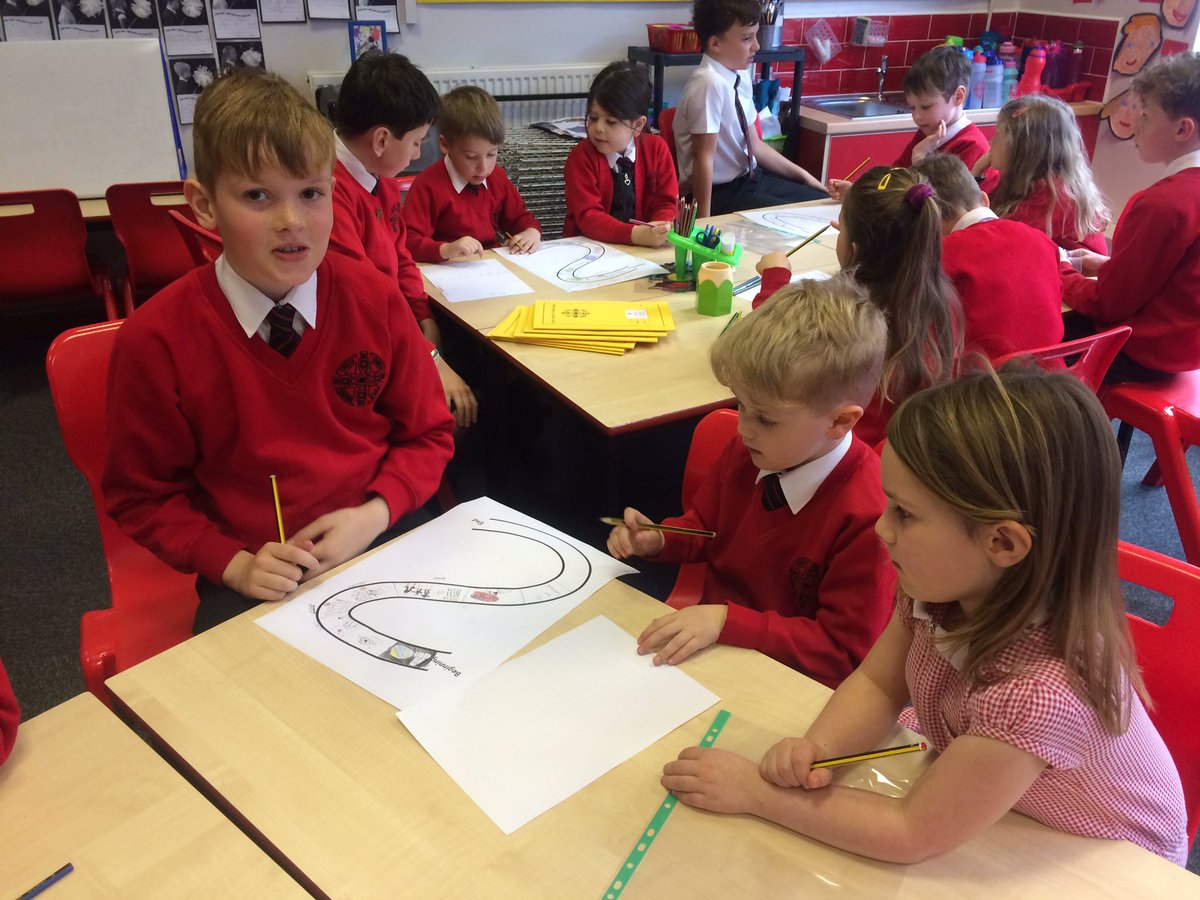 Easter Holiday
It was wonderful to see the Reading Bingo photos that you all took over the Easter holiday. You really did find some unusual places to read!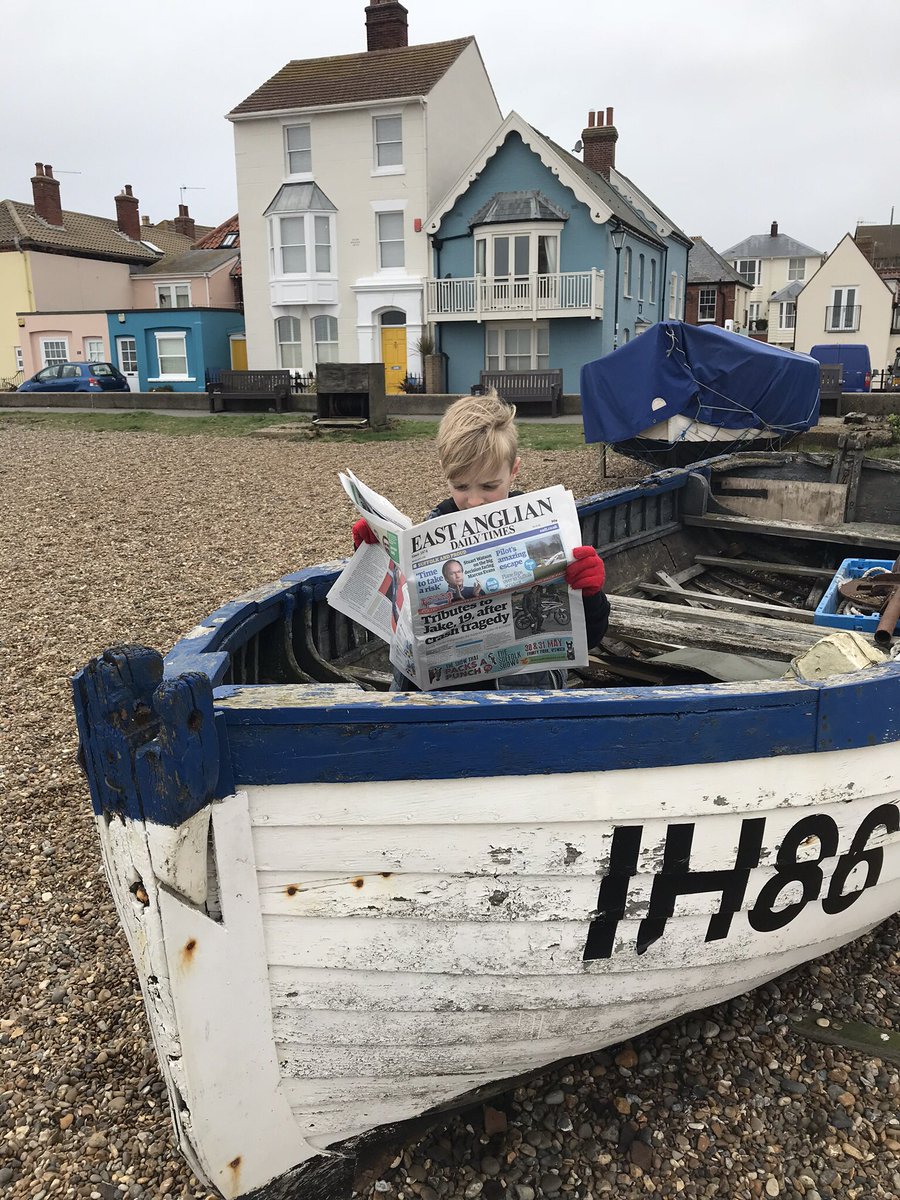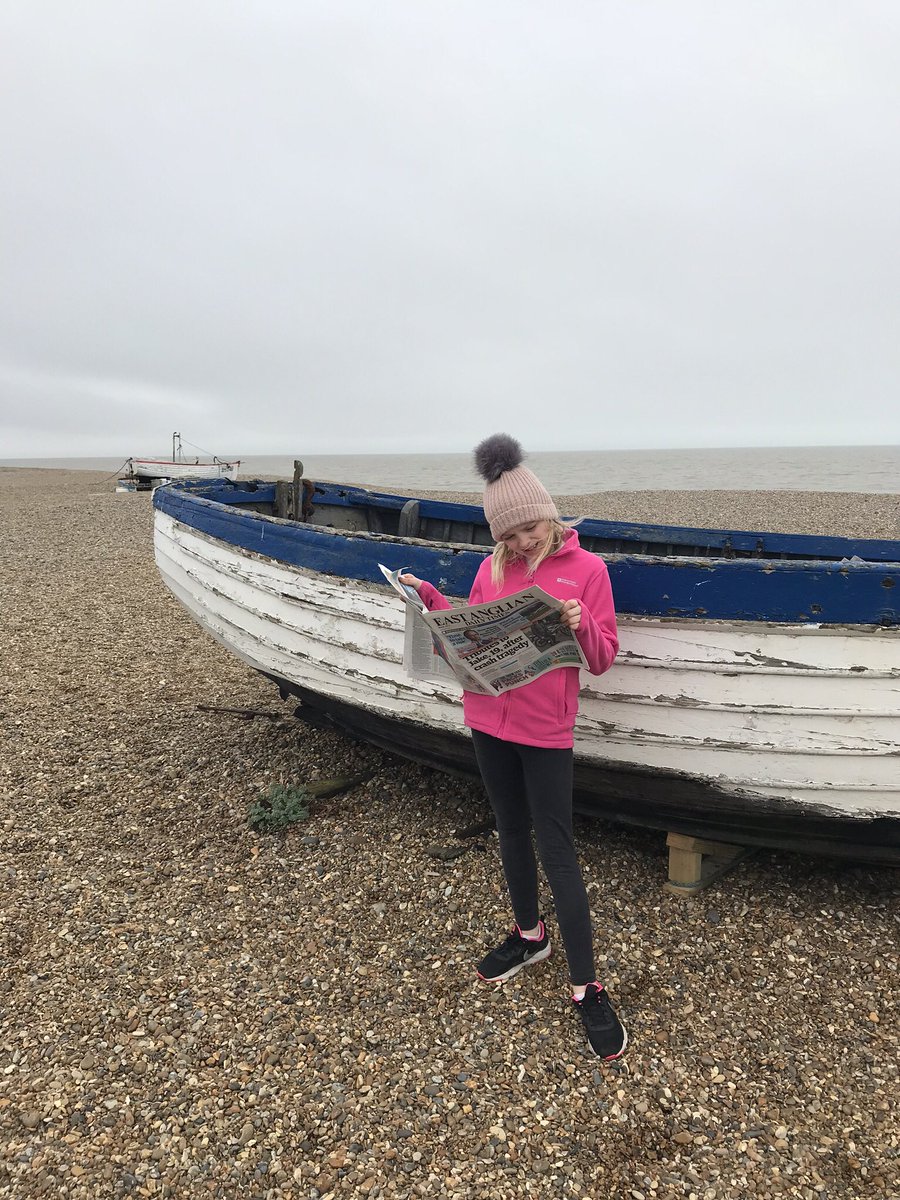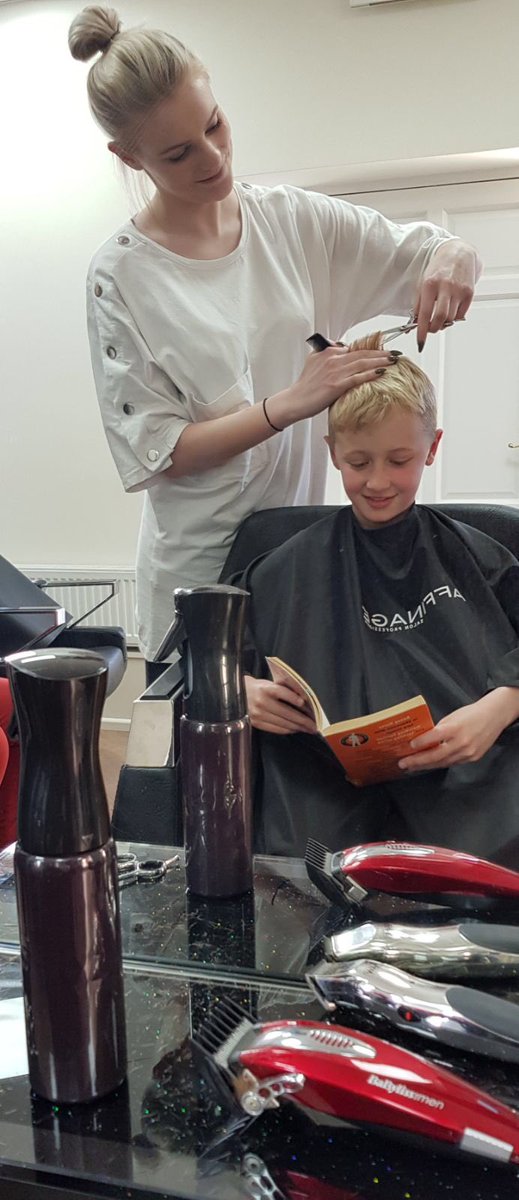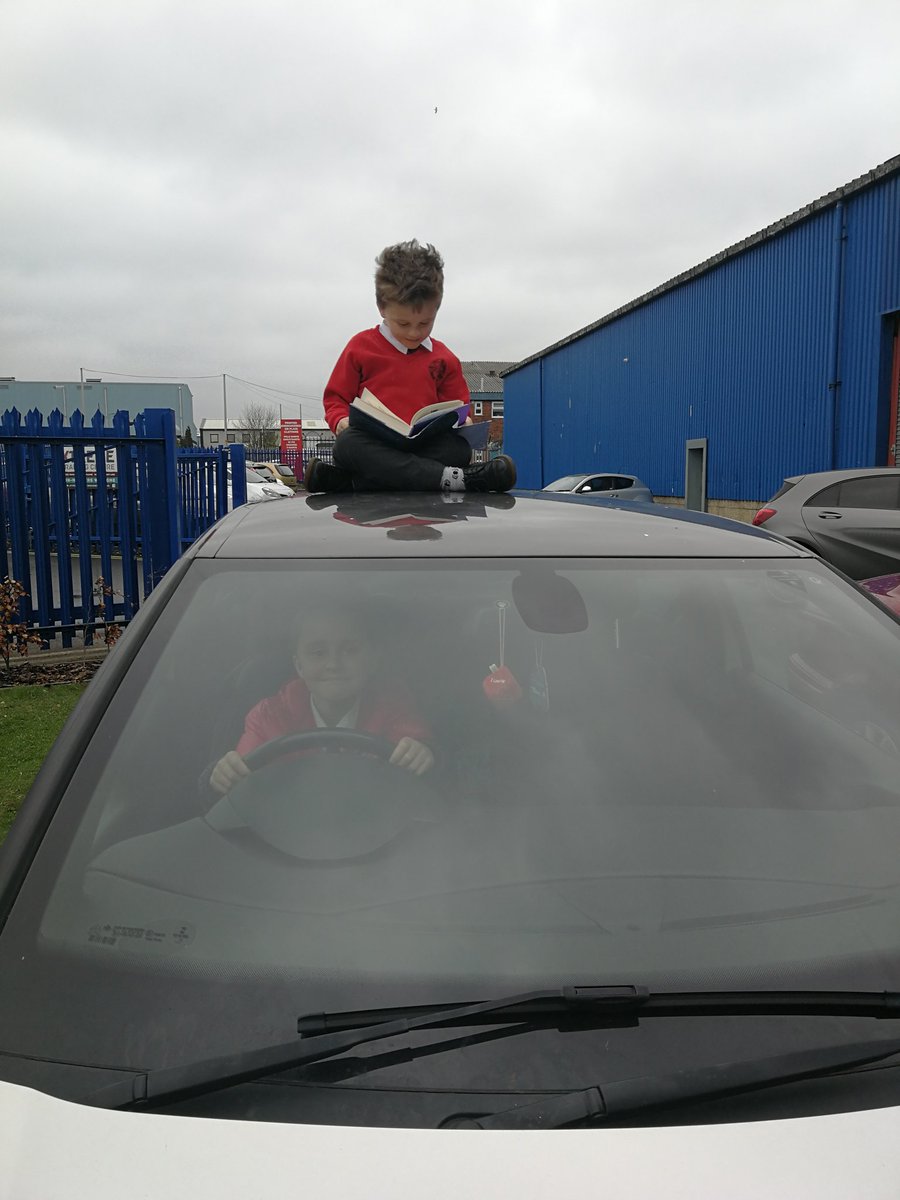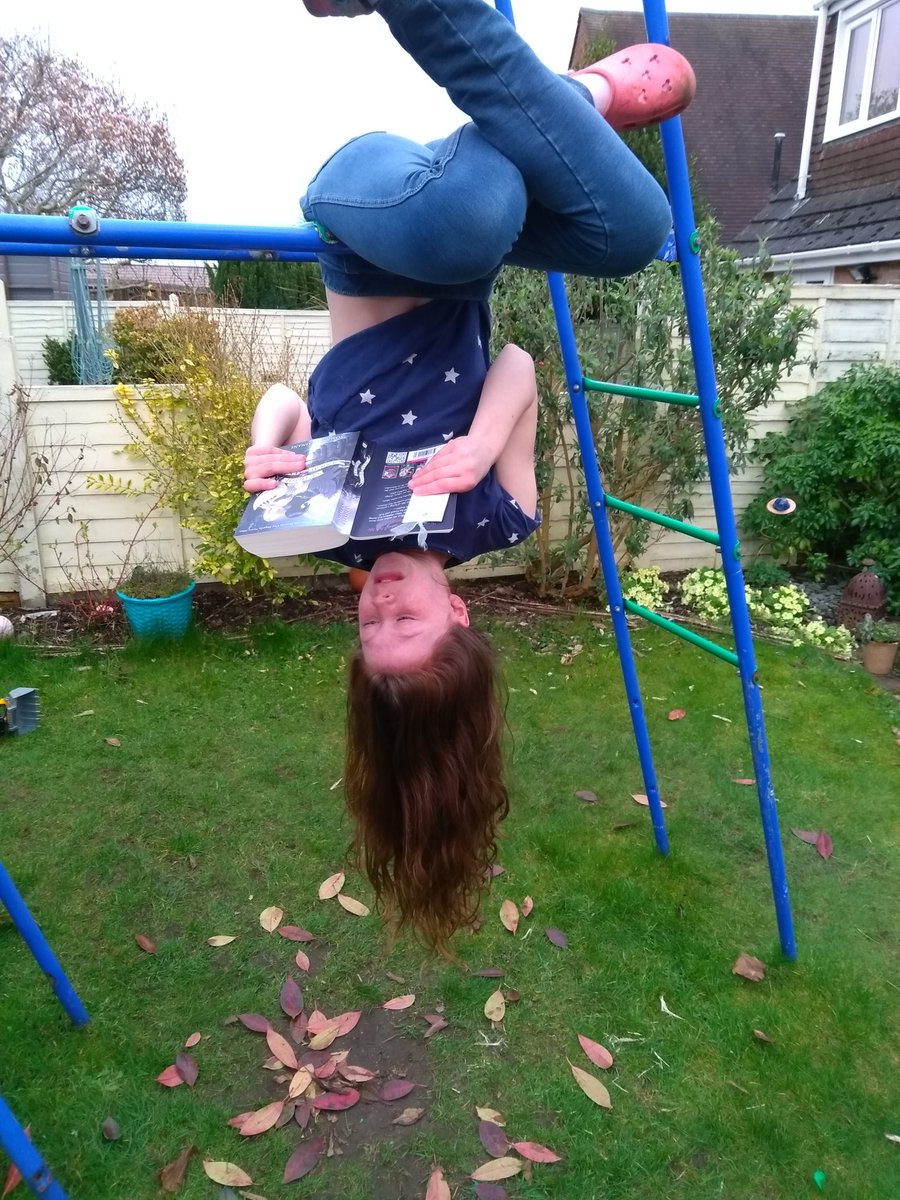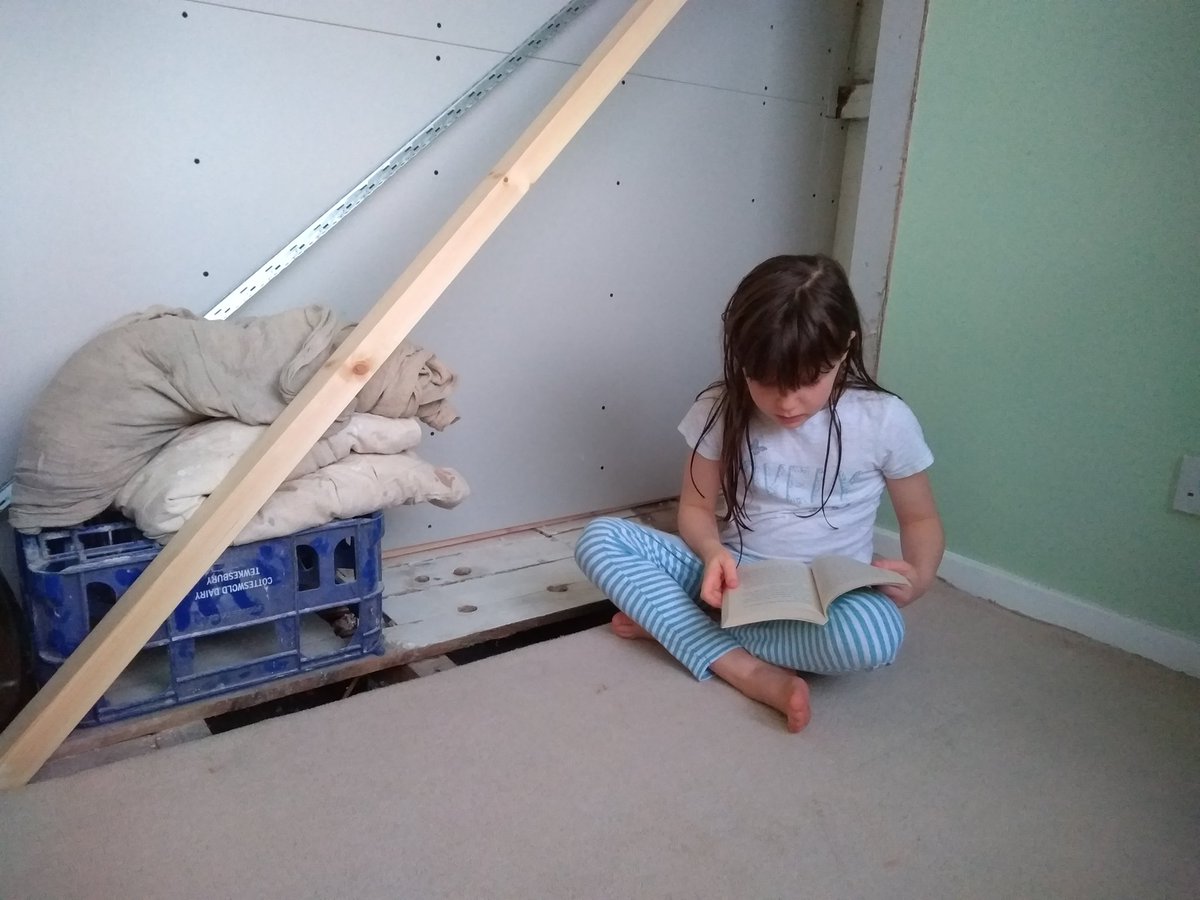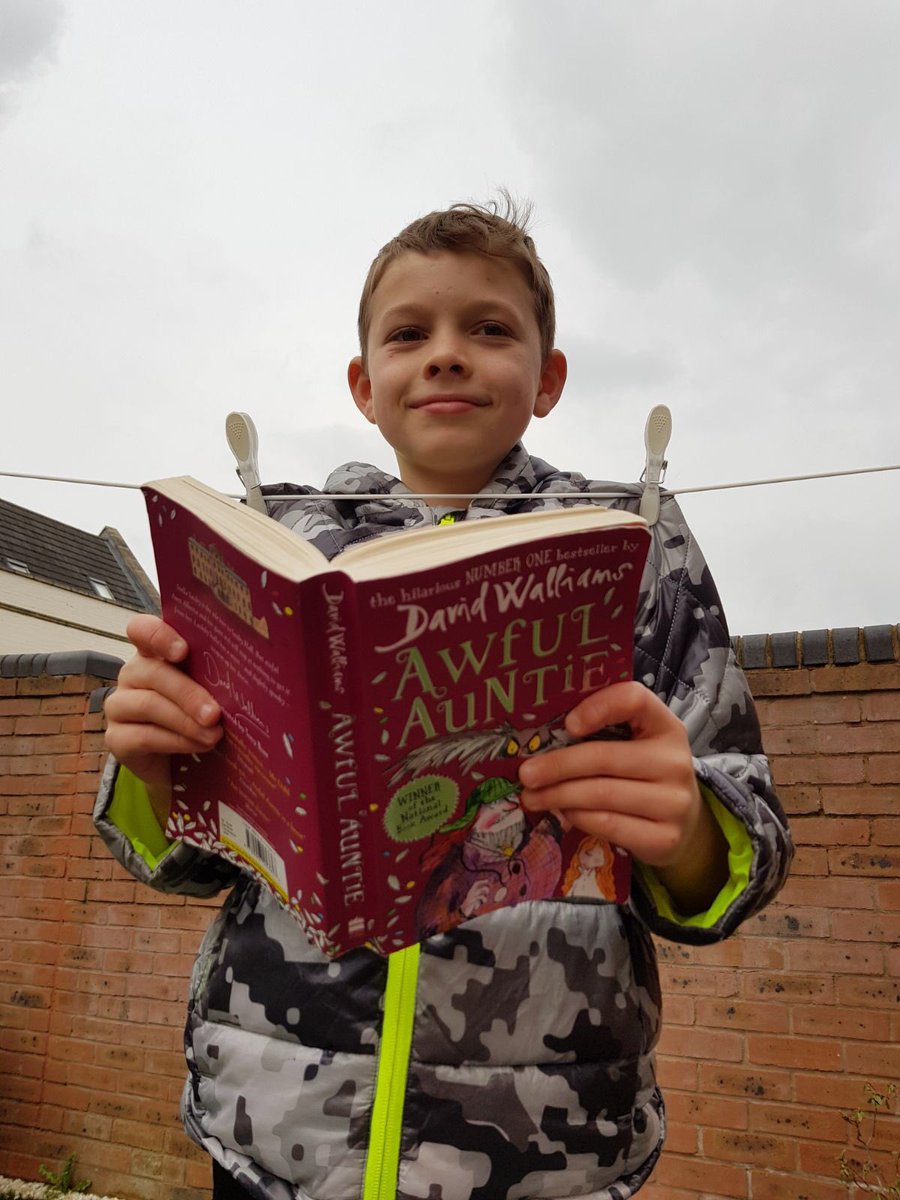 Spring Term 2018
Week beginning Monday 26th March
Good to be Green success
Once again it was another super Good to be Green worship on Thursday with so many amazing achievements to celebrate. Thanks also to our brilliant Governors for attending and handing out awards.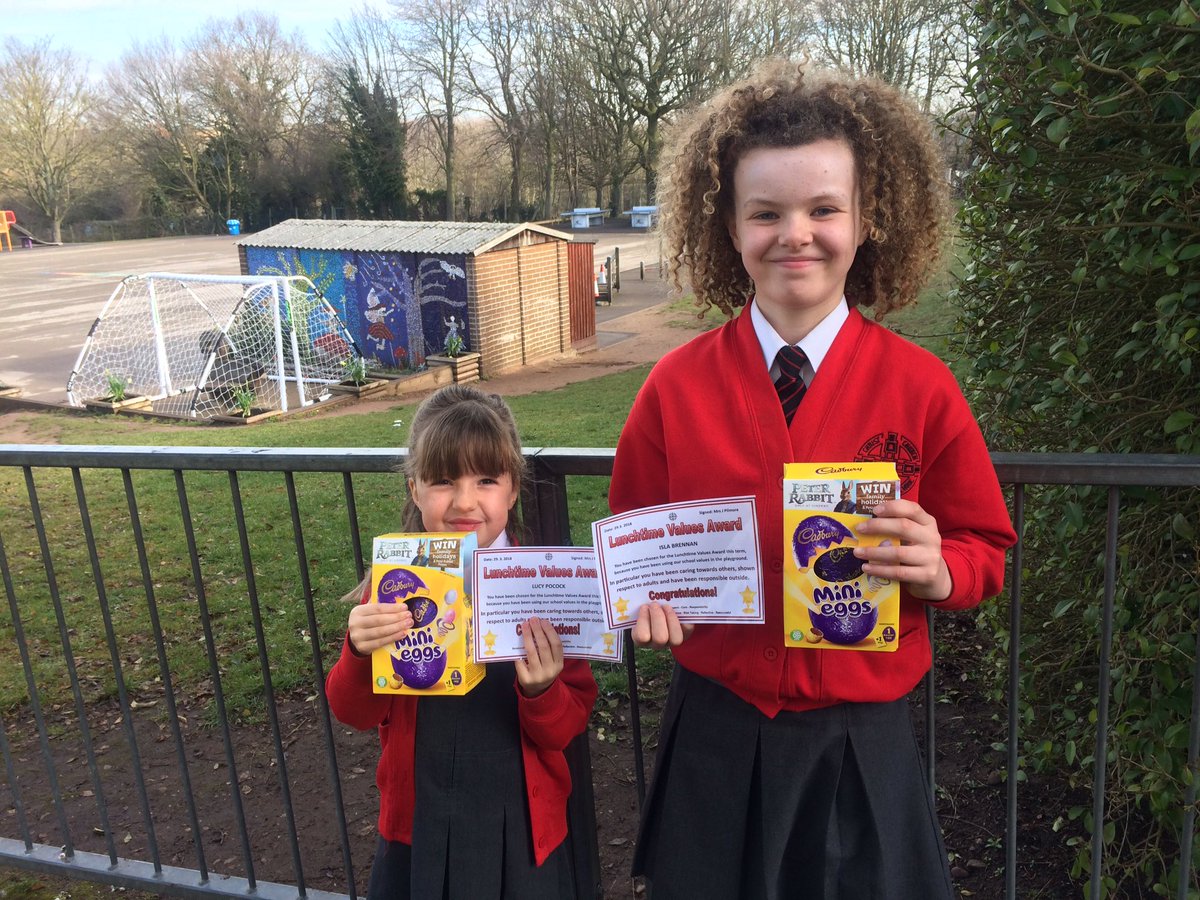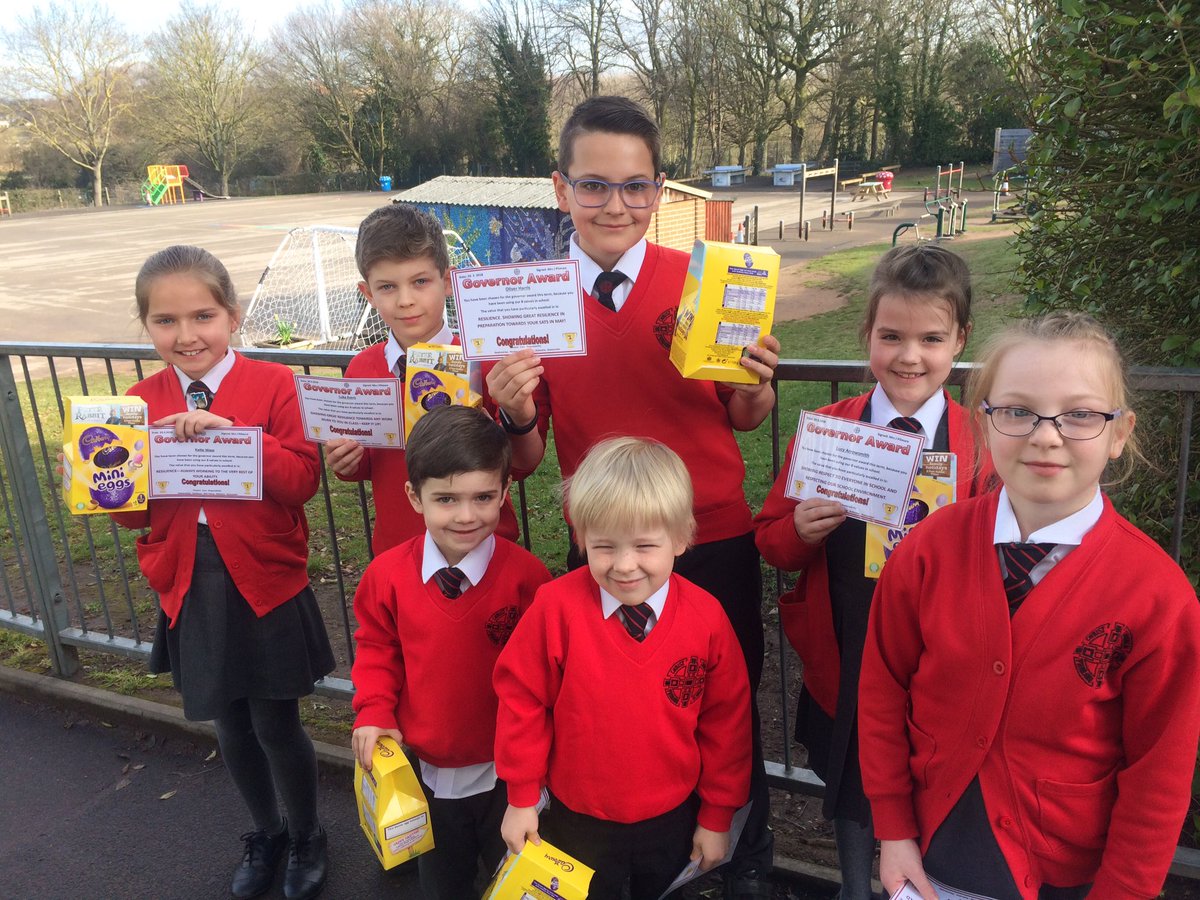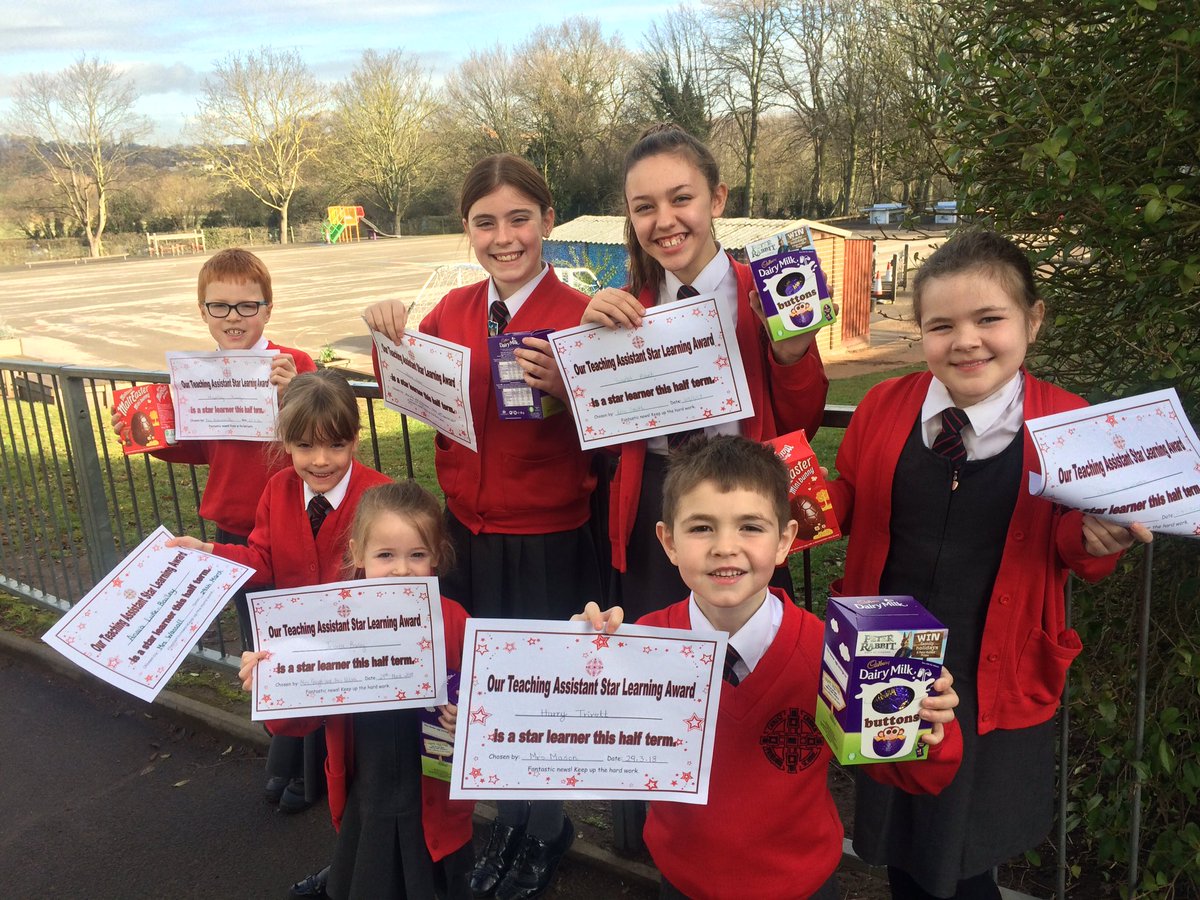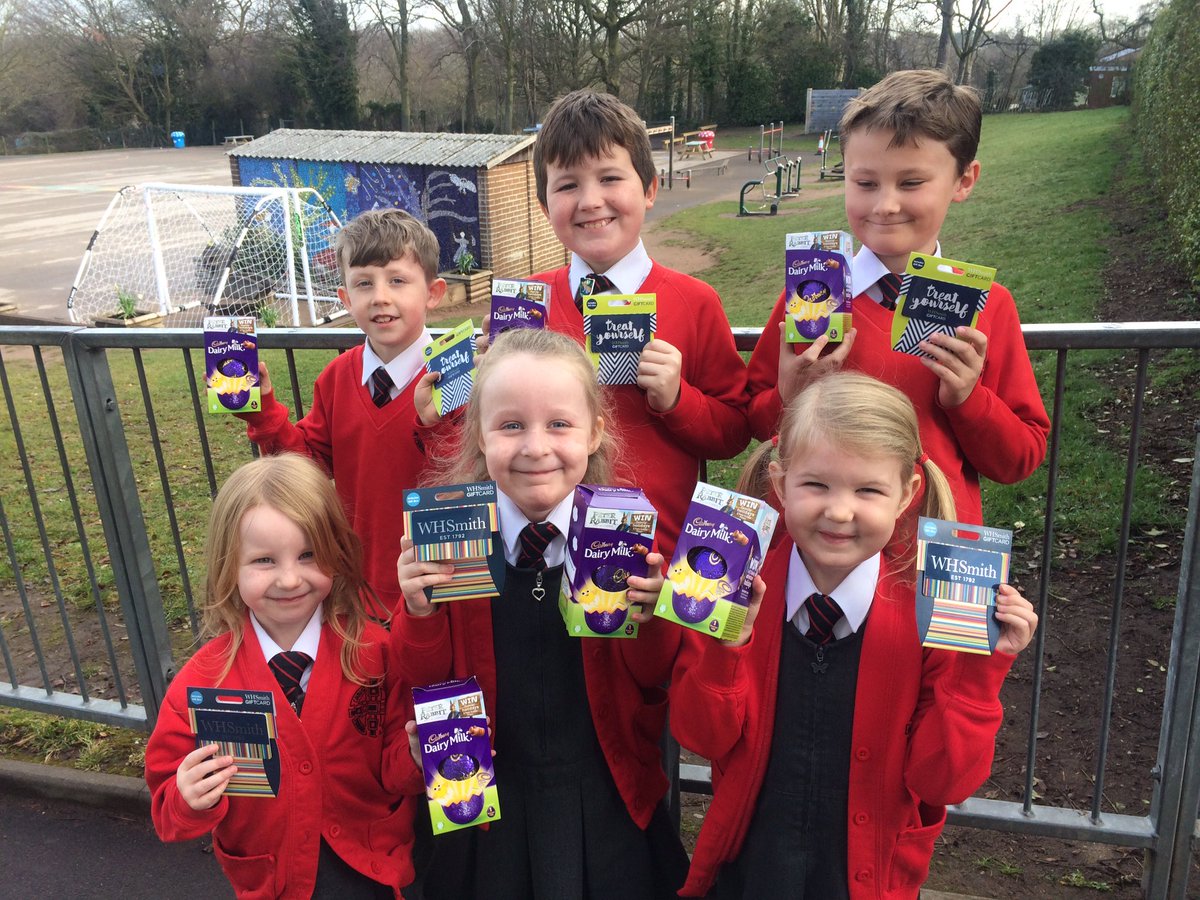 Year 6 Easter hunt
It was an egg-cellent morning for Year 6 on Thursday as they had to search their classrooms for chocolate!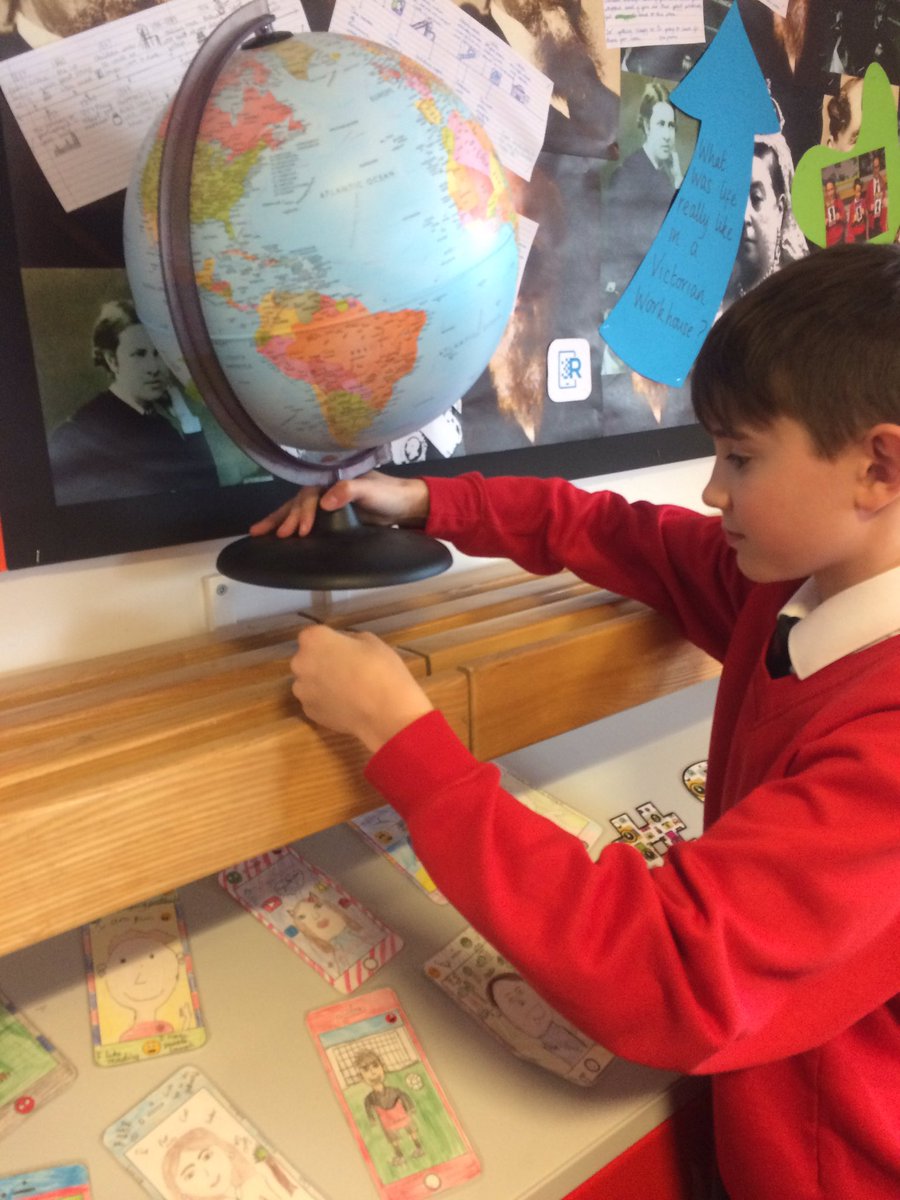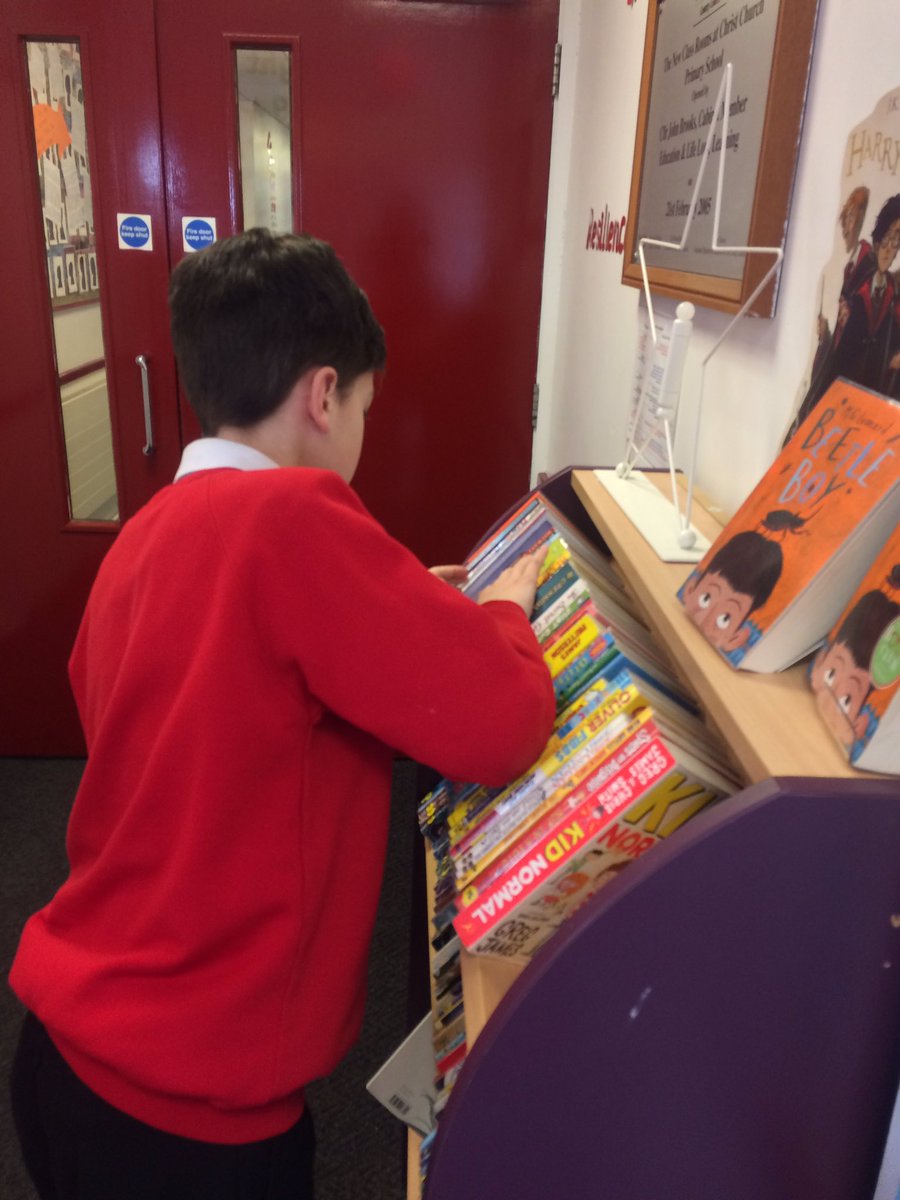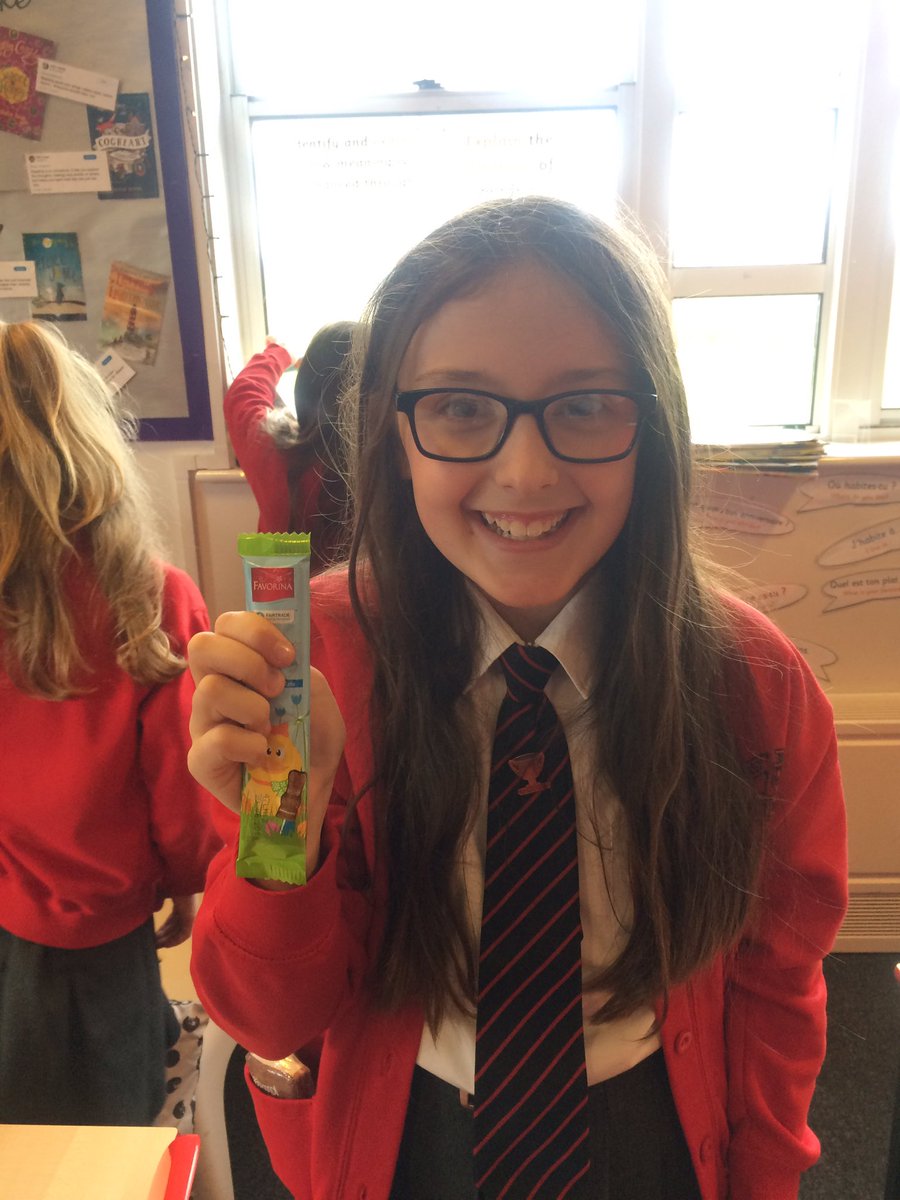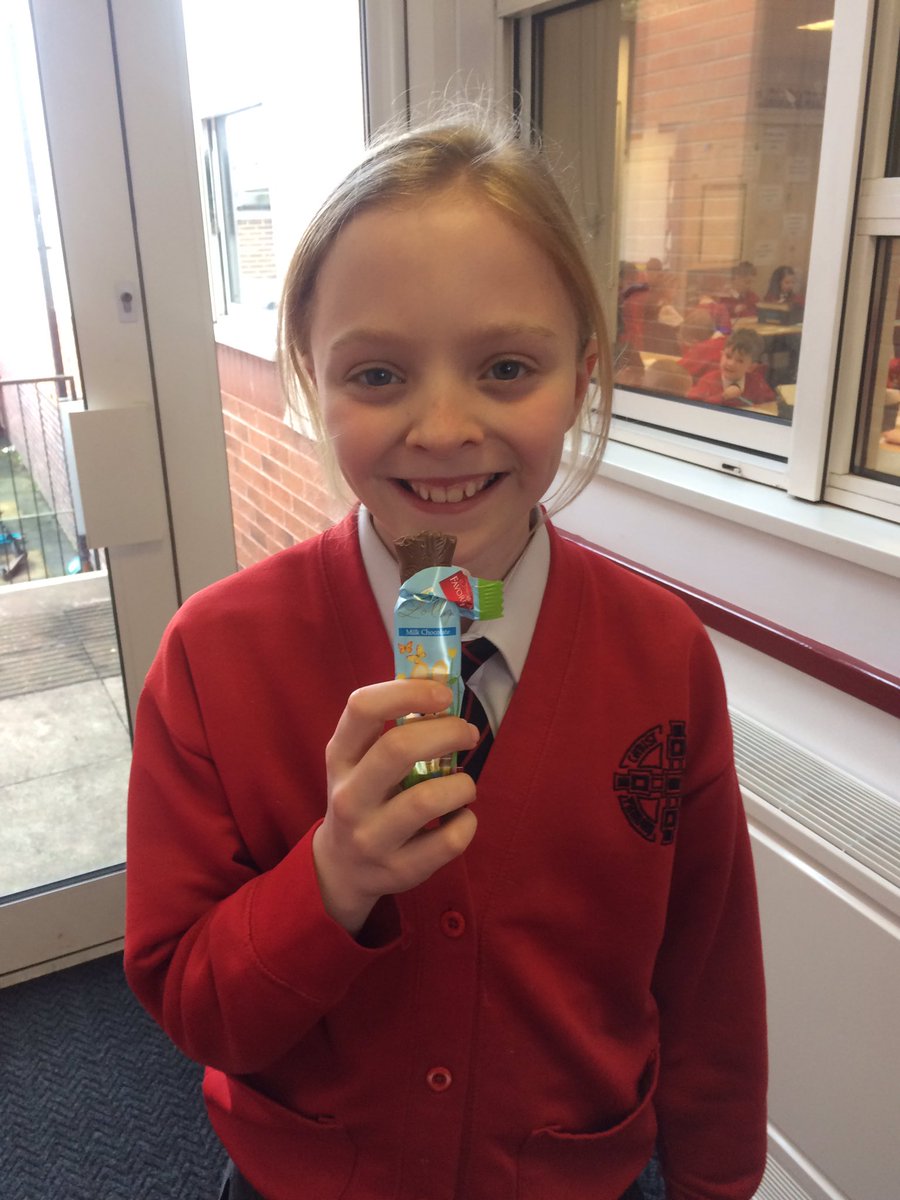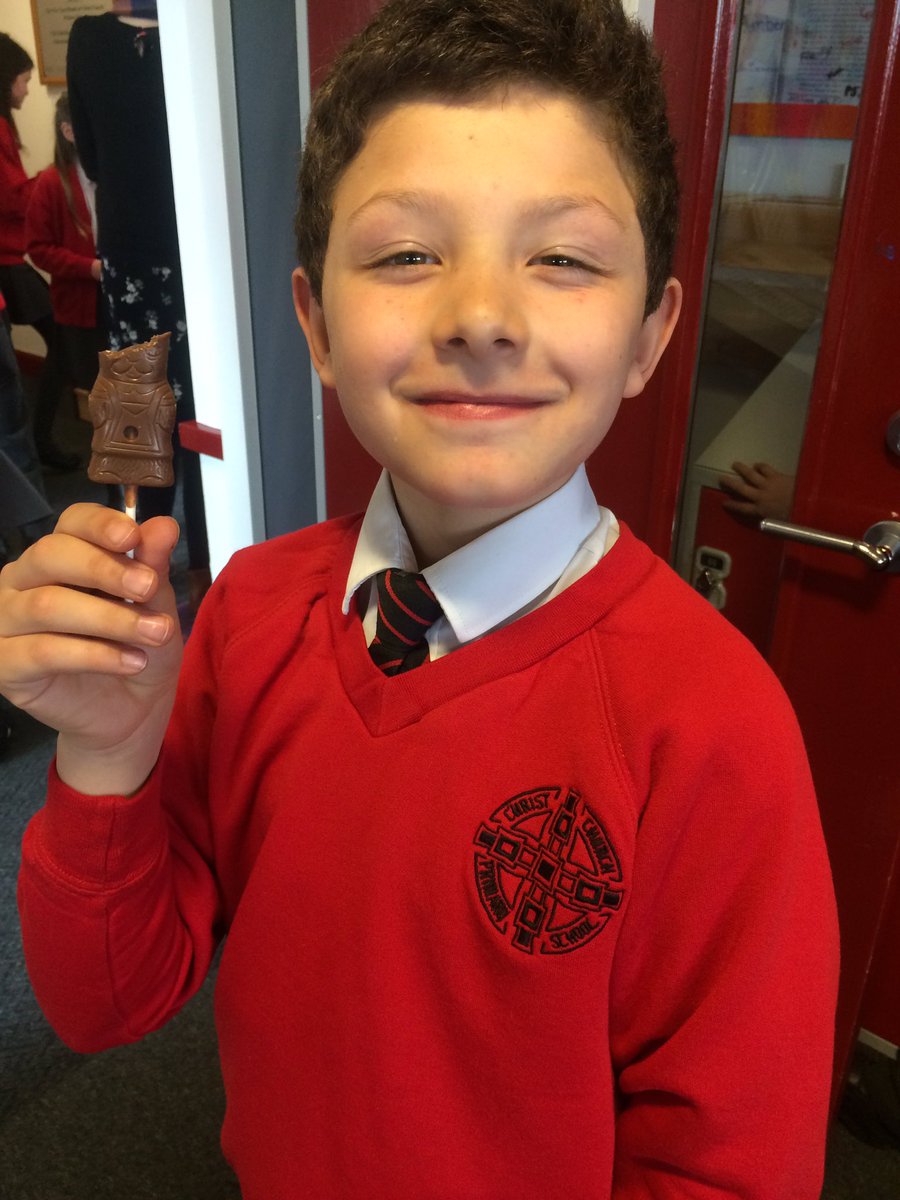 Chocolate Bingo
Thanks to our brilliant School Association, Wednesday's Chocolate Bingo was a huge success!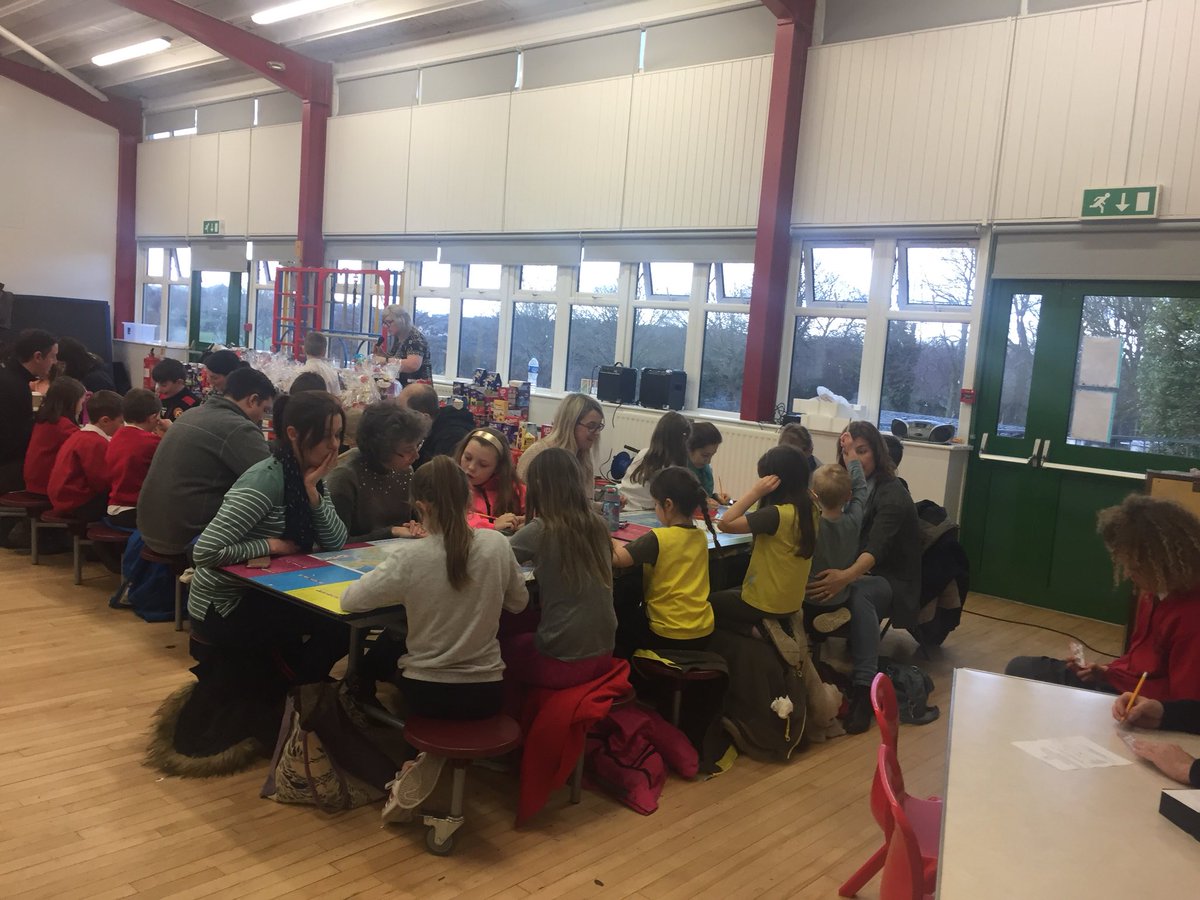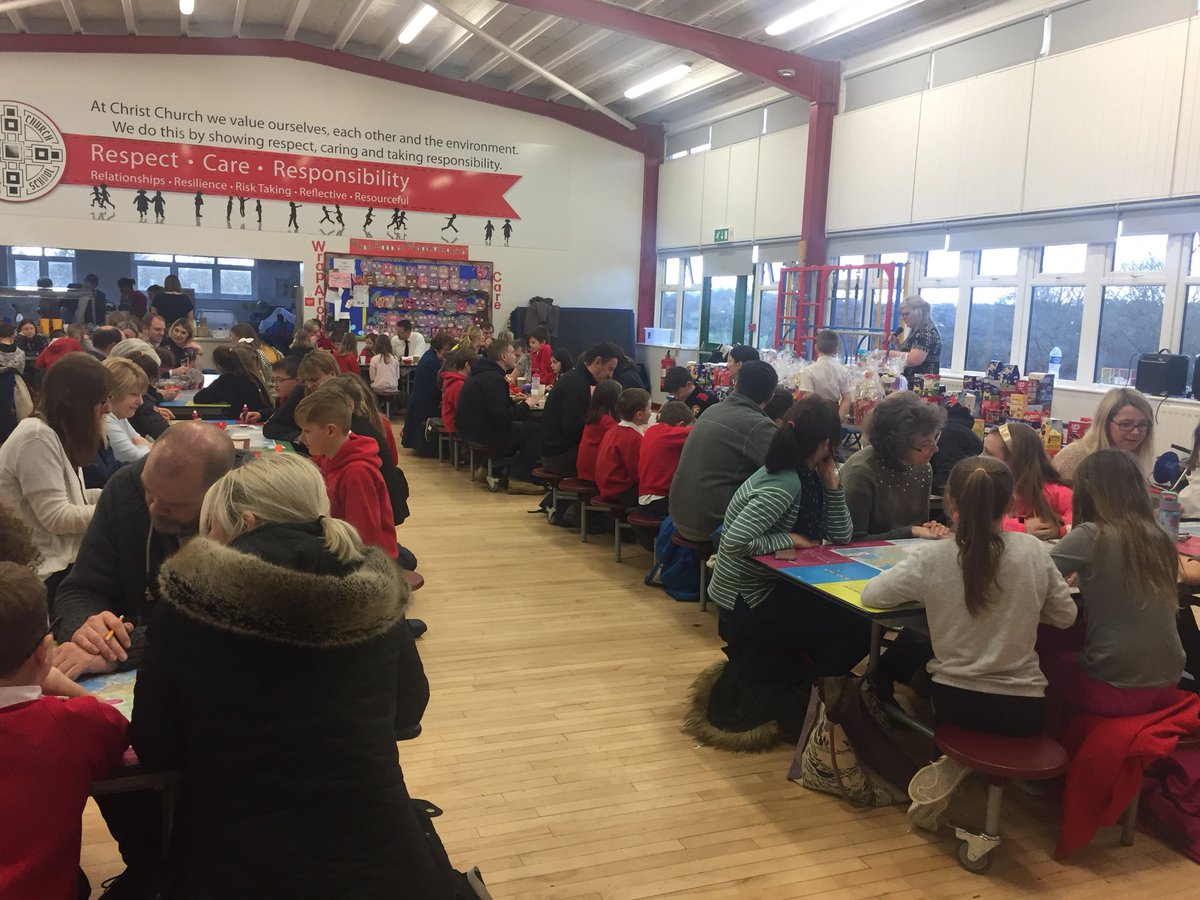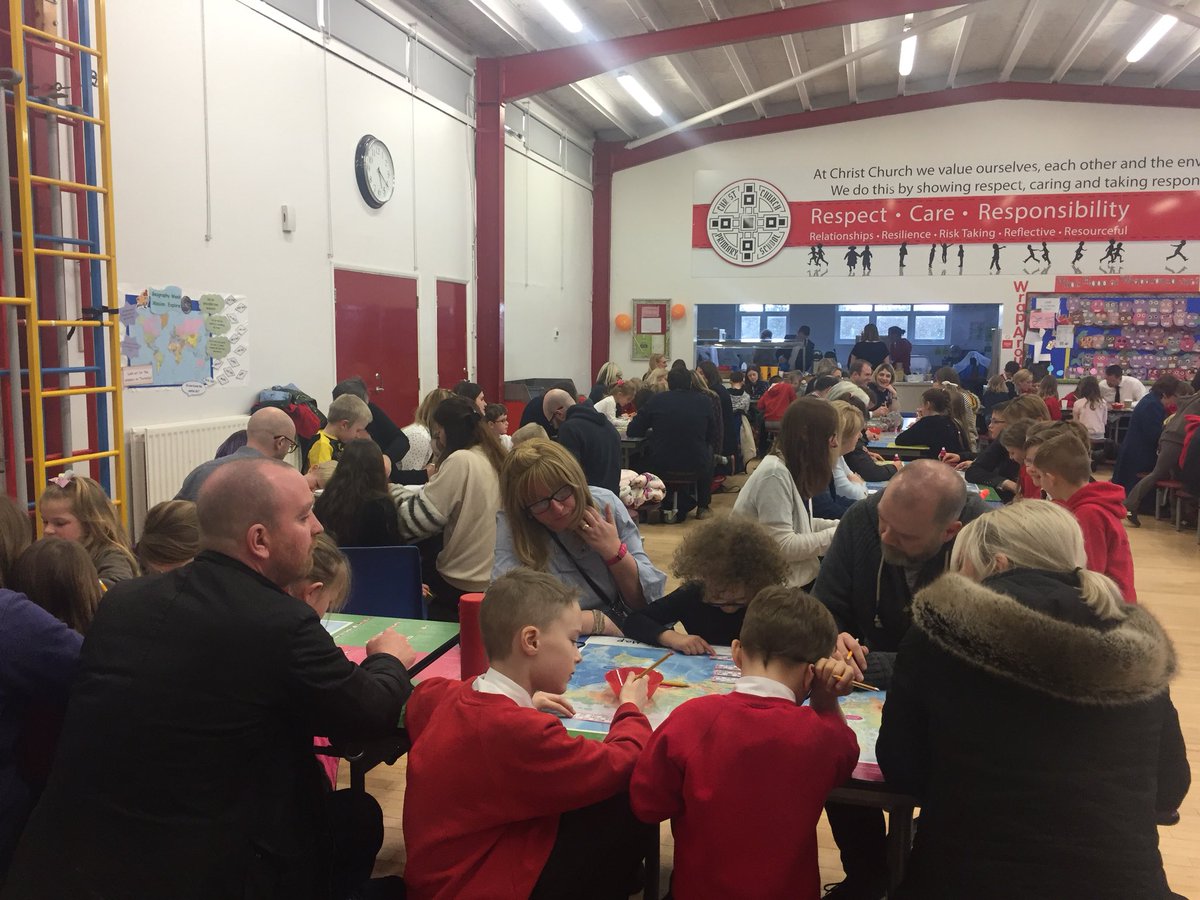 Geography Week
It's been wonderful to see and hear about all the learning that has taken place during our whole Geography week.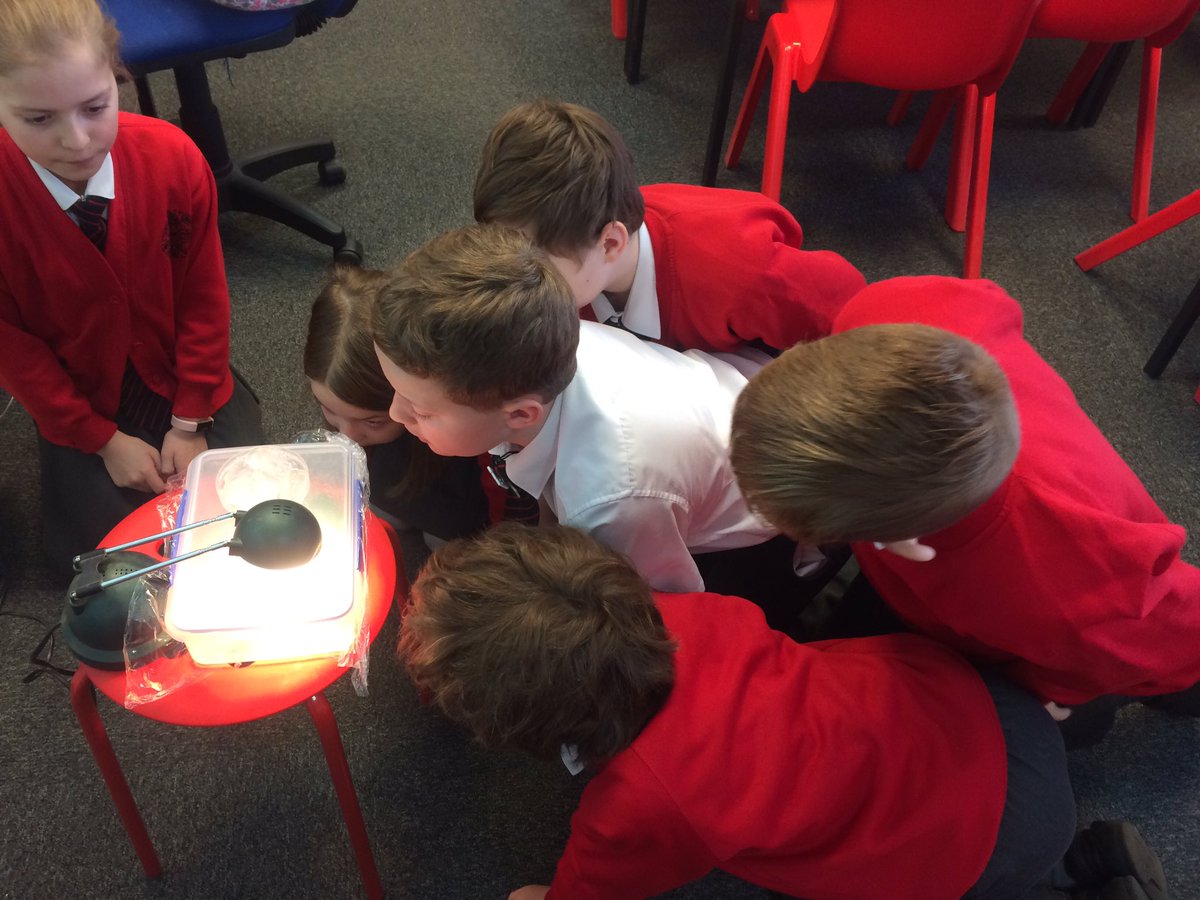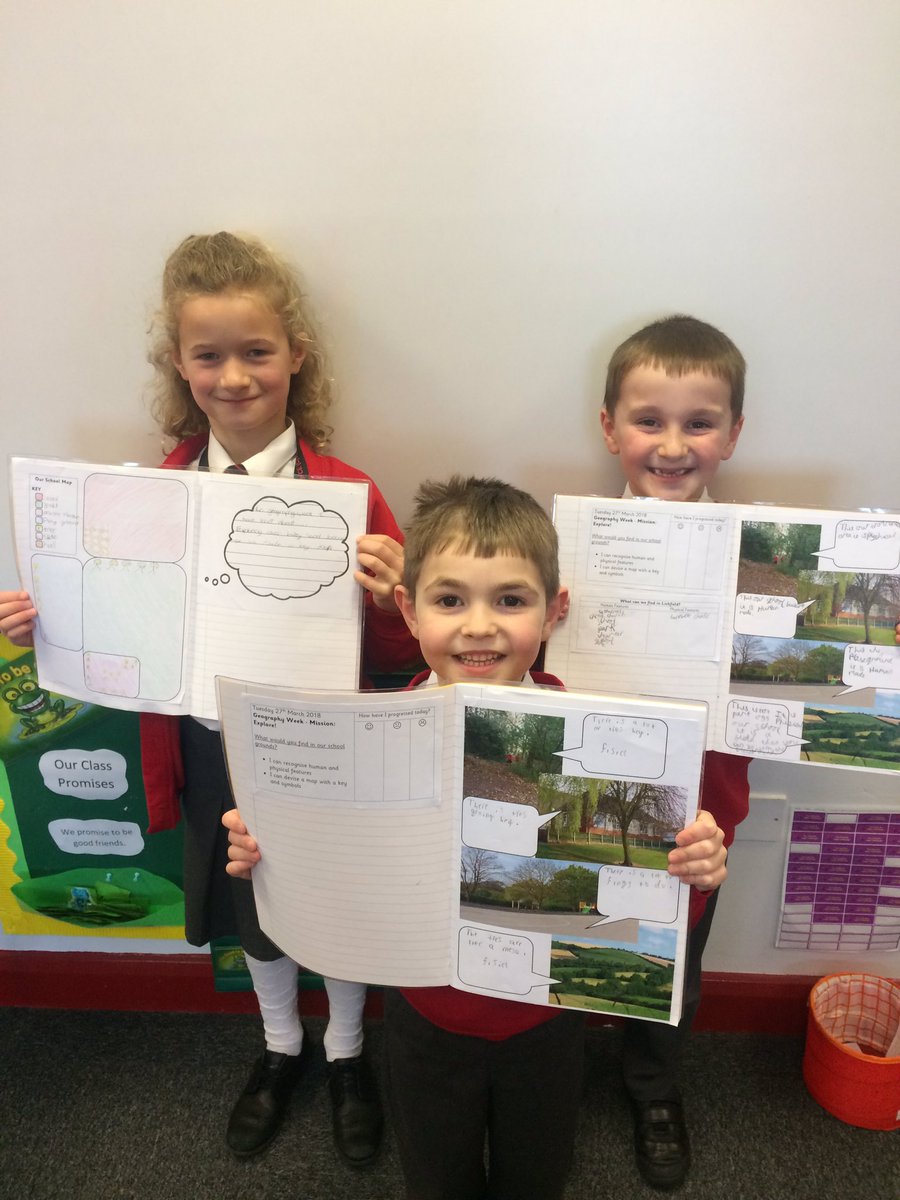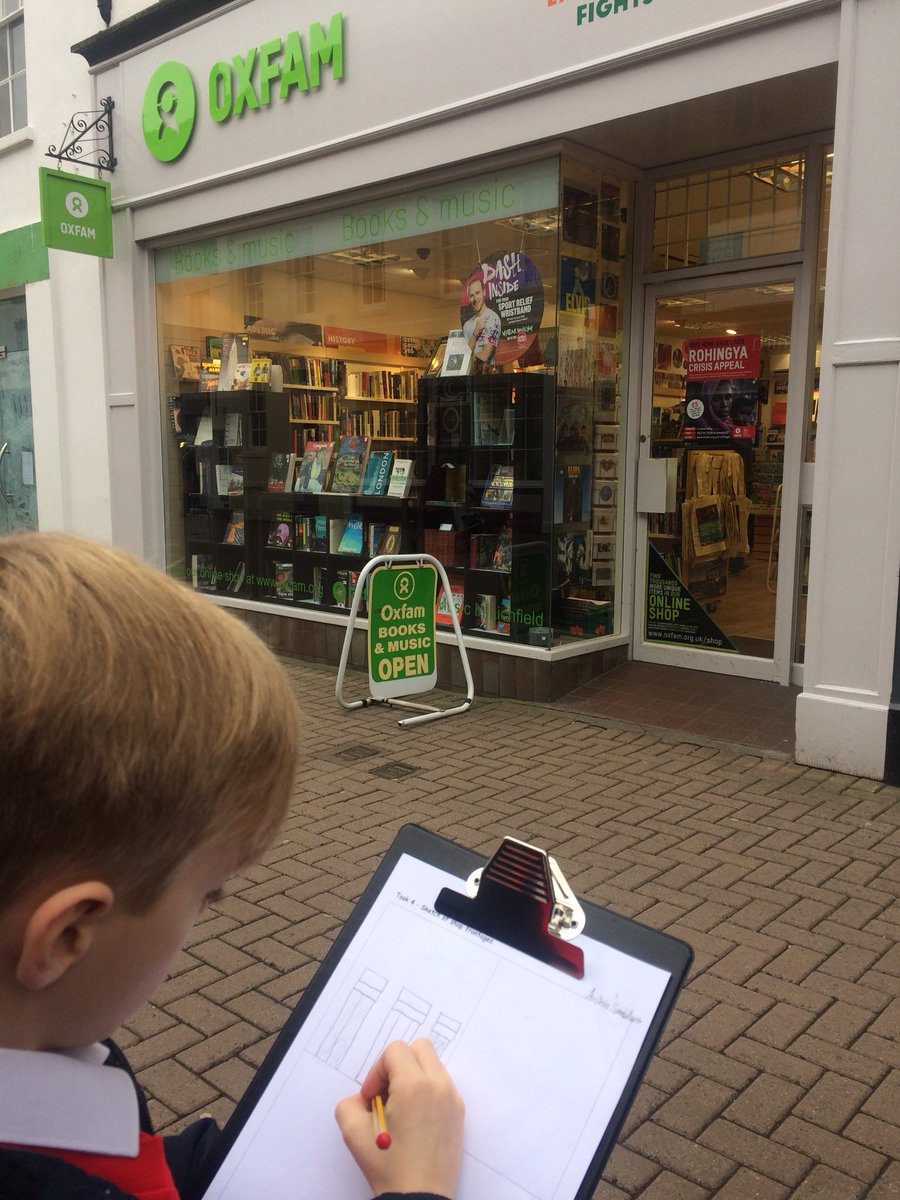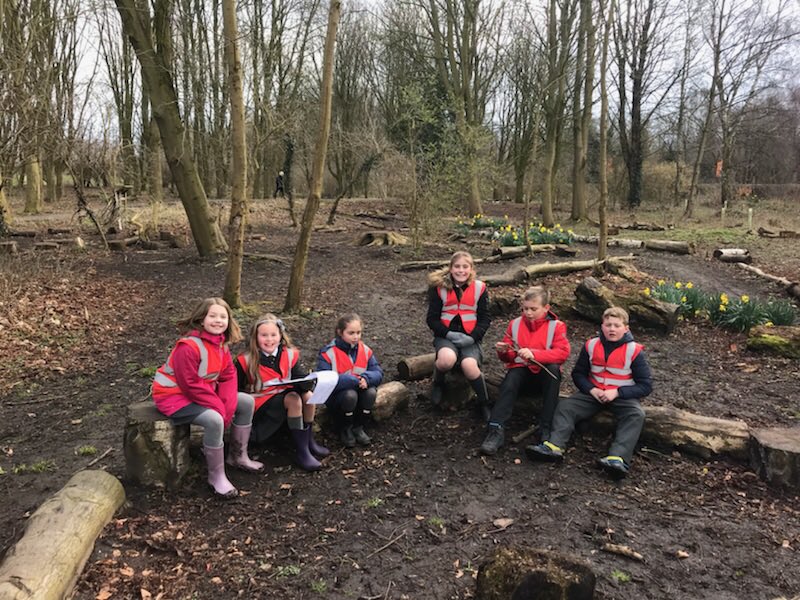 Week beginning 19th March
Bollywood Dancing in Year 2
Year 2 had a wonderful afternoon on Thursday as they learnt different Bollywood style dances. This linked to their Big Question this term which is all about India.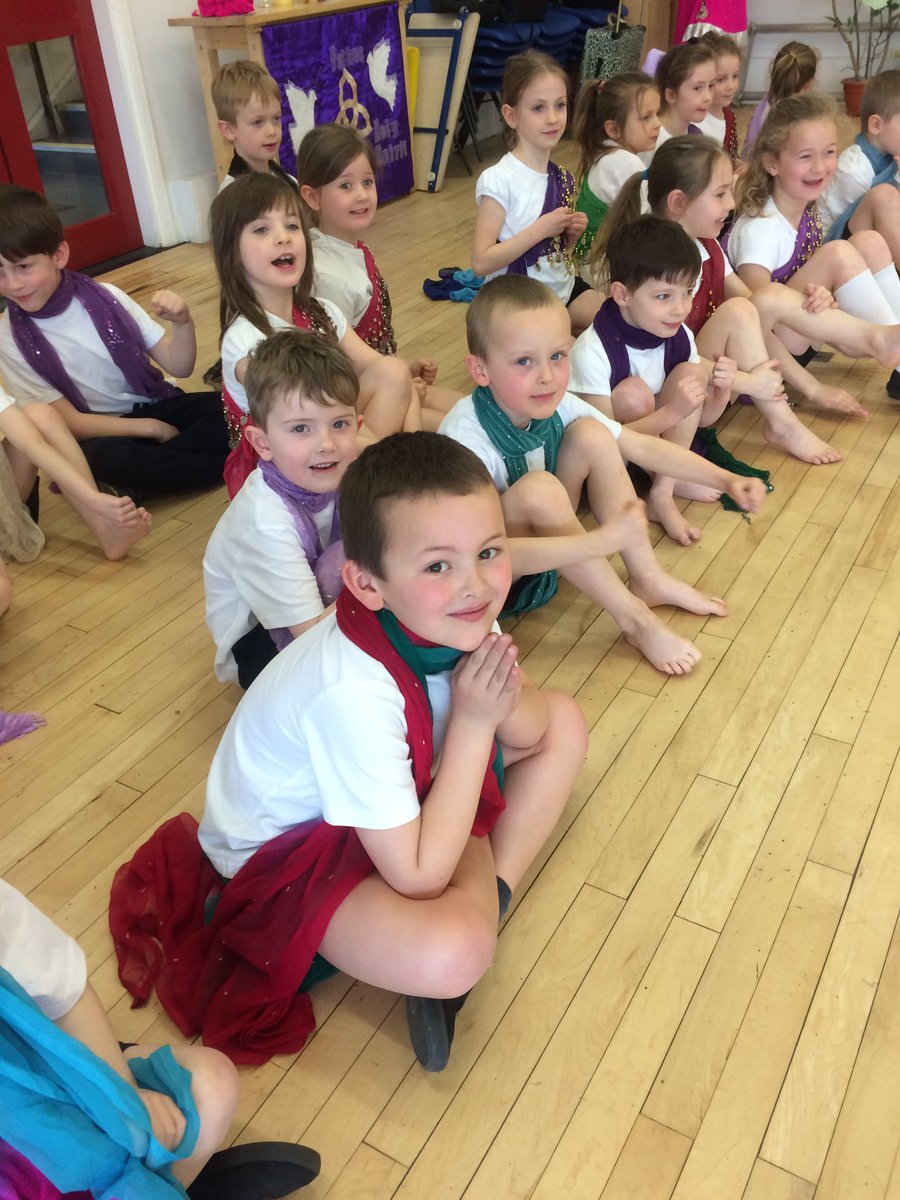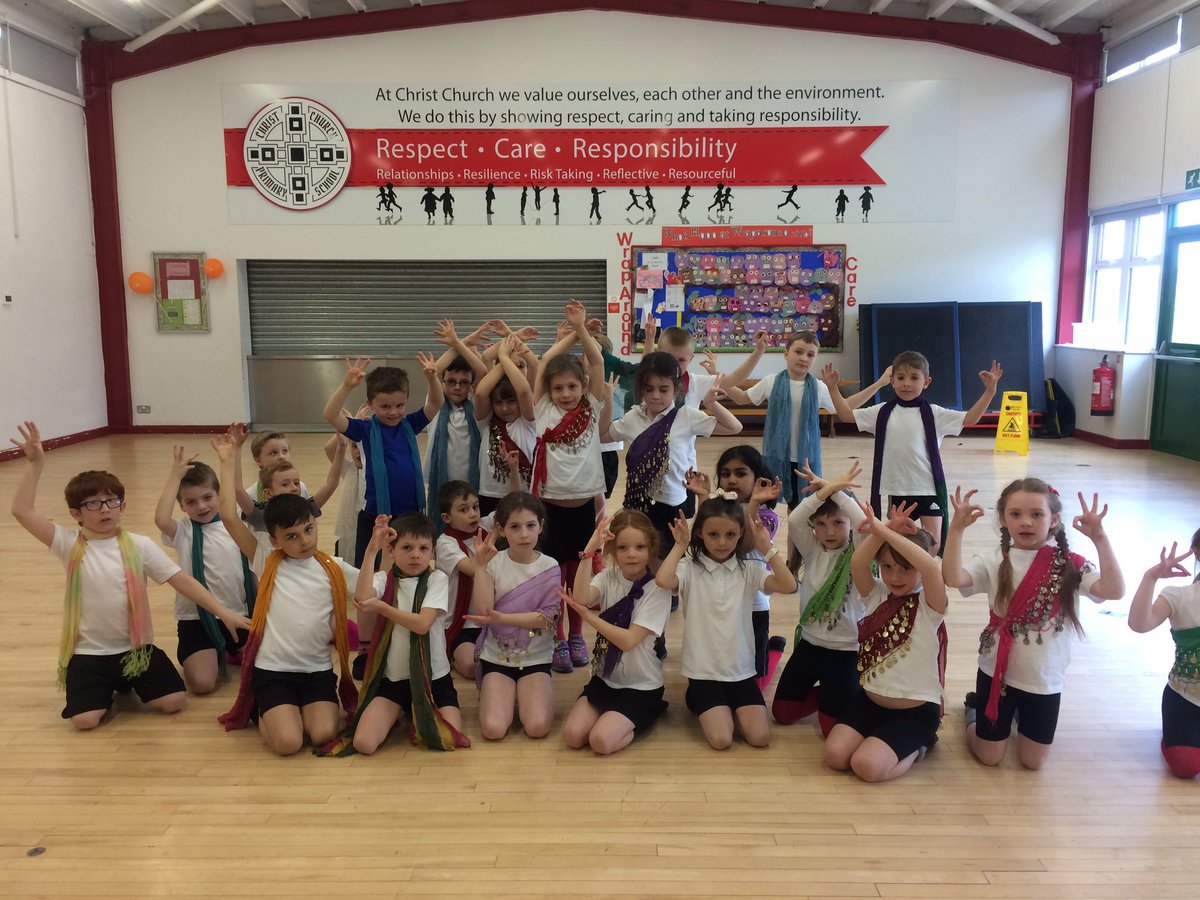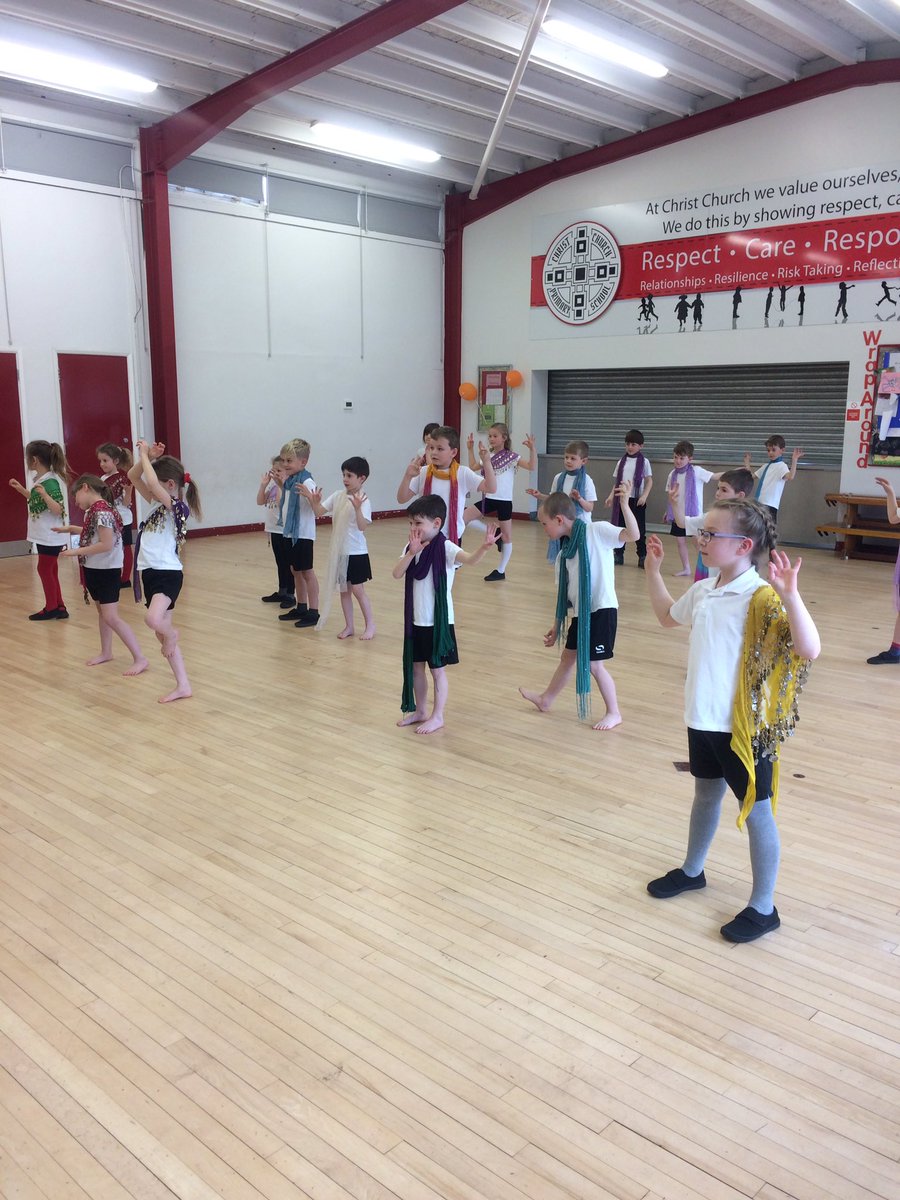 Cross Country
Well done to the children from Year 3 and Year 4 who took part in the cross country tournament this week at Chase Terrace - you made Christ Church very proud!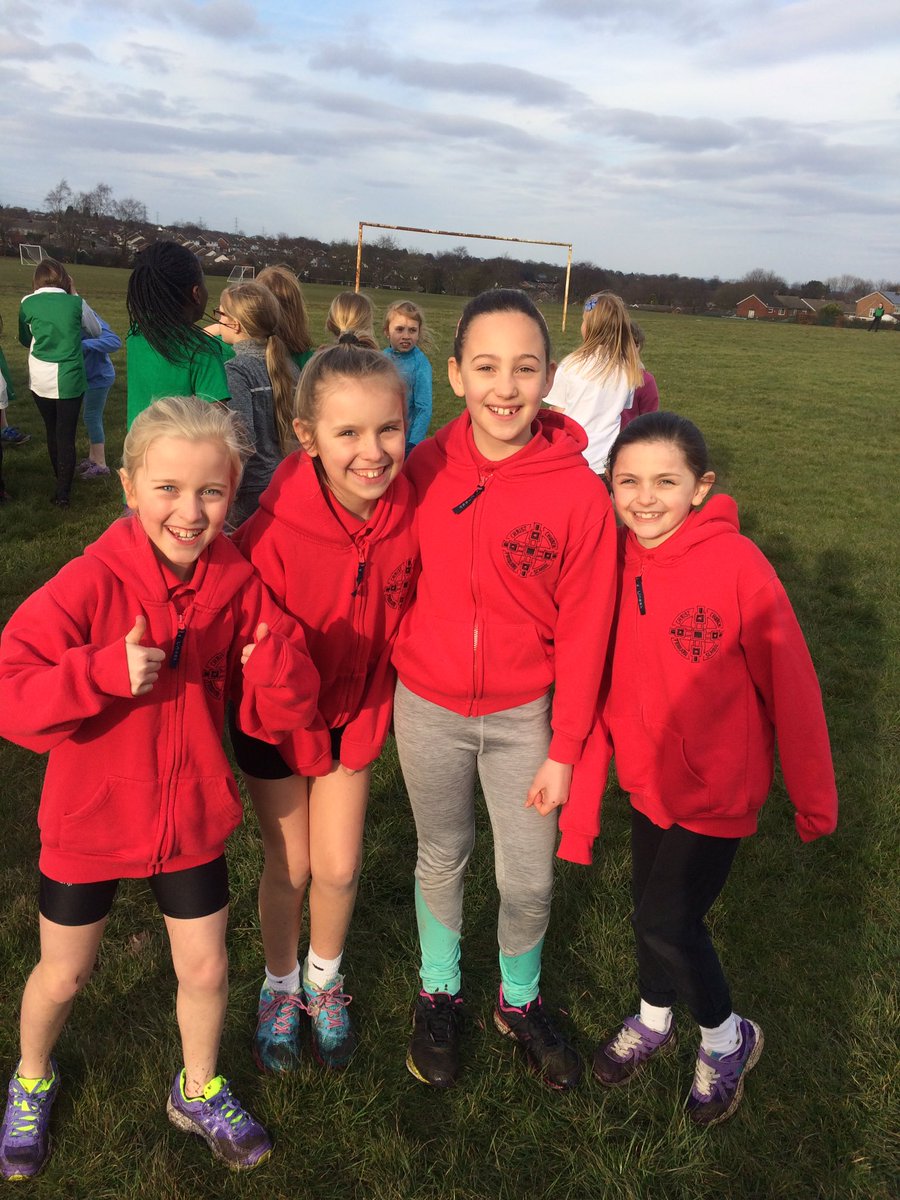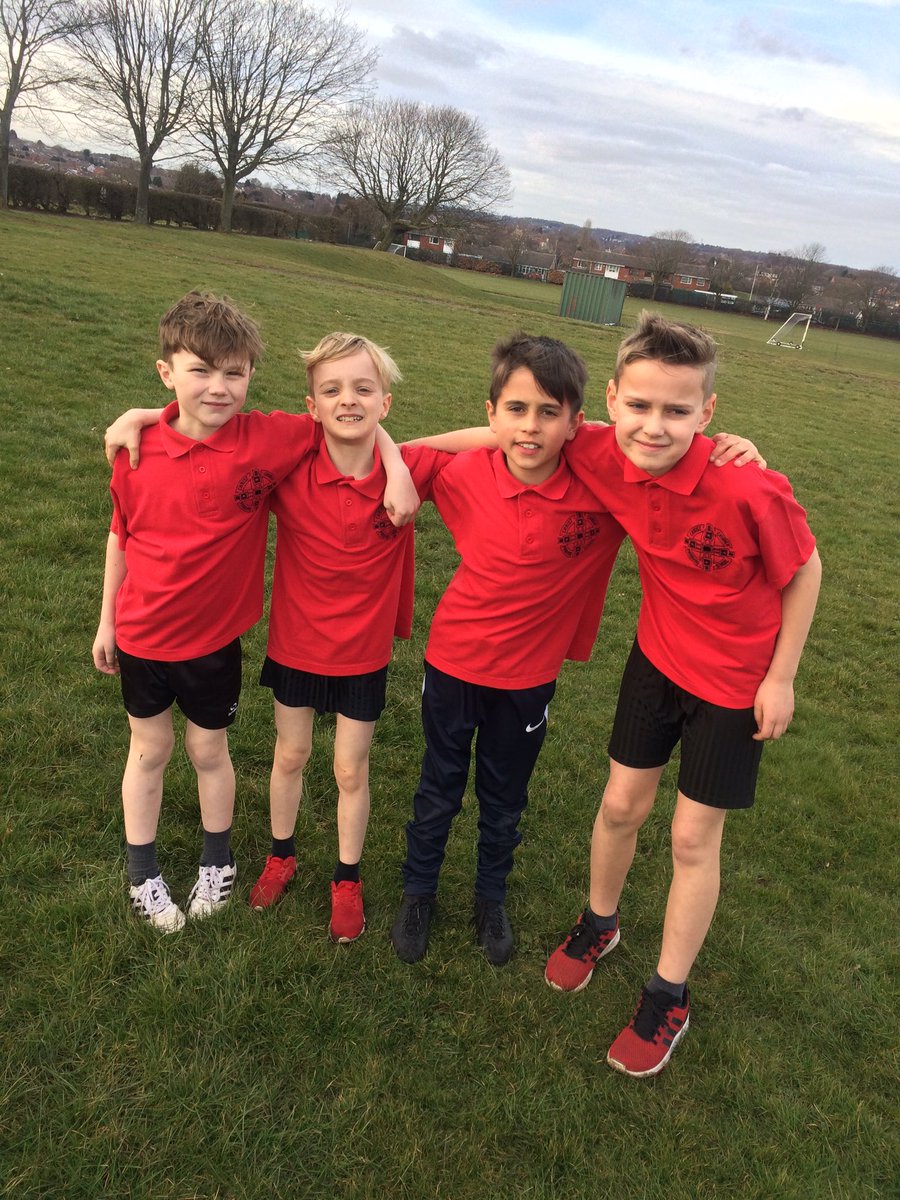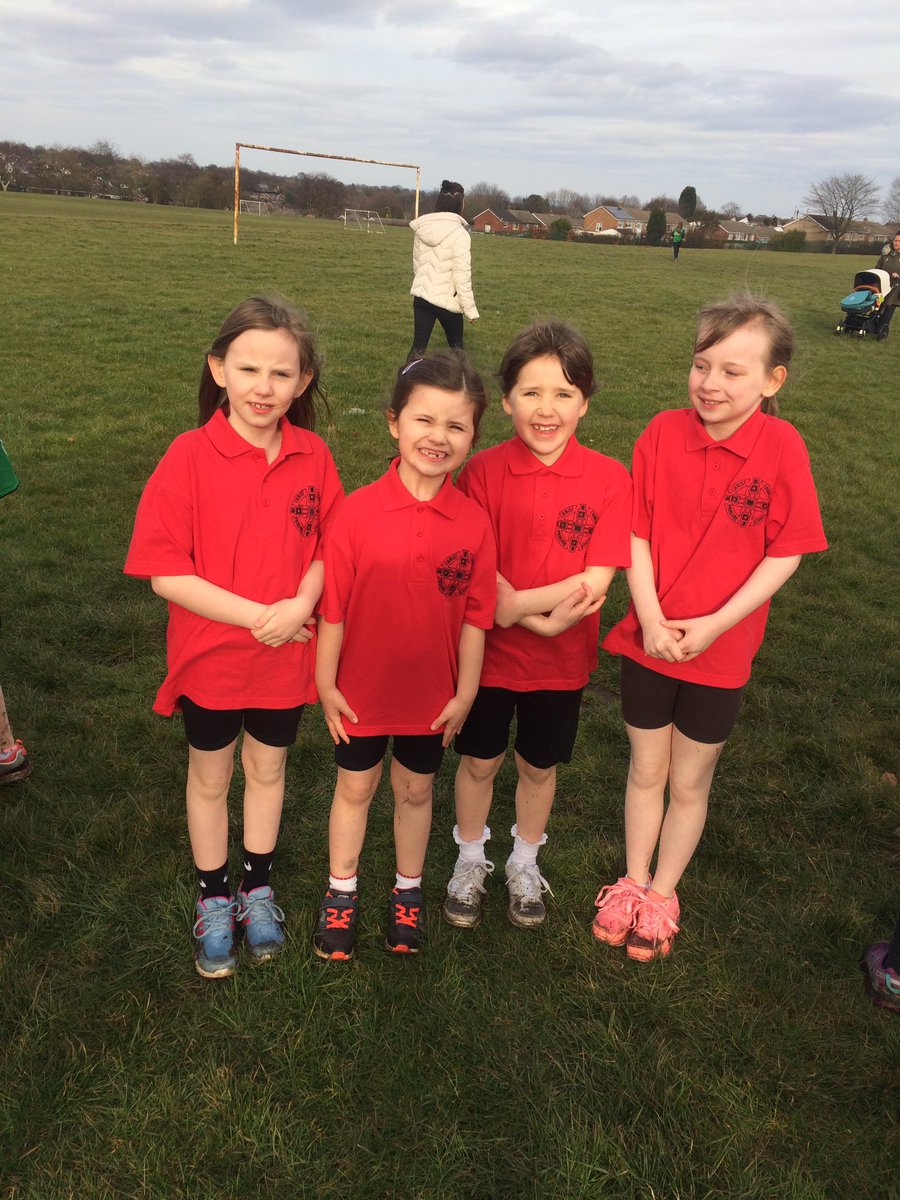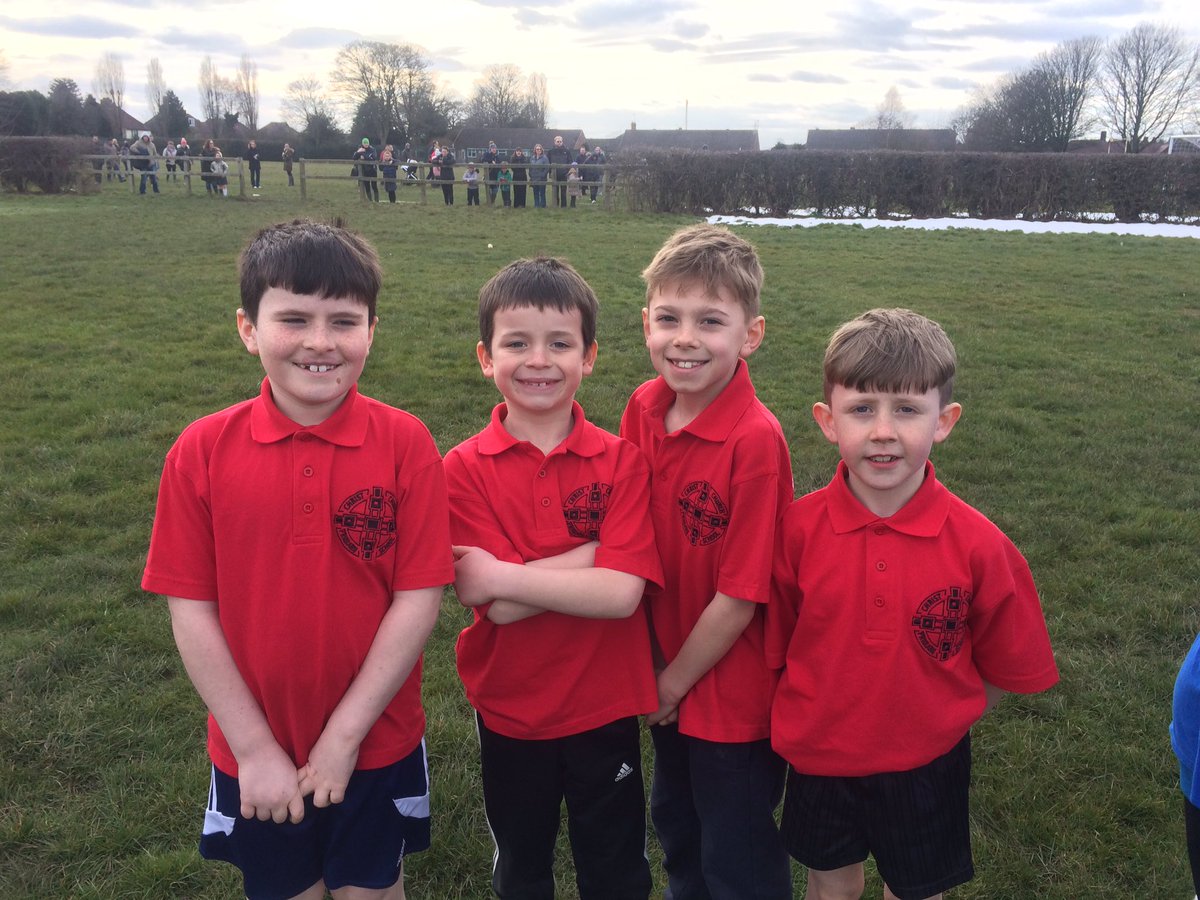 Year 5 Science
As part of their Science, Year 5 planned and carried out a fair test: Which sweet is the best to eat in class without the teacher noticing?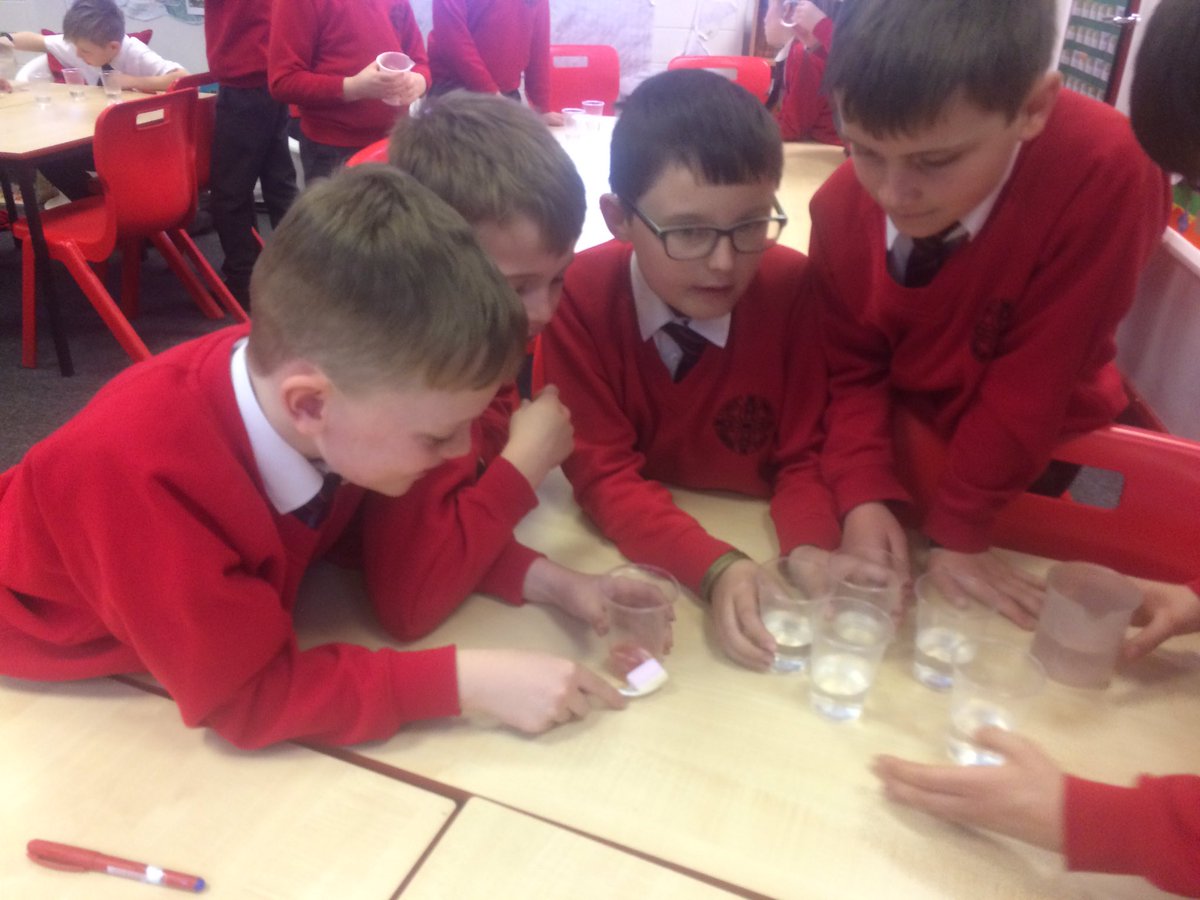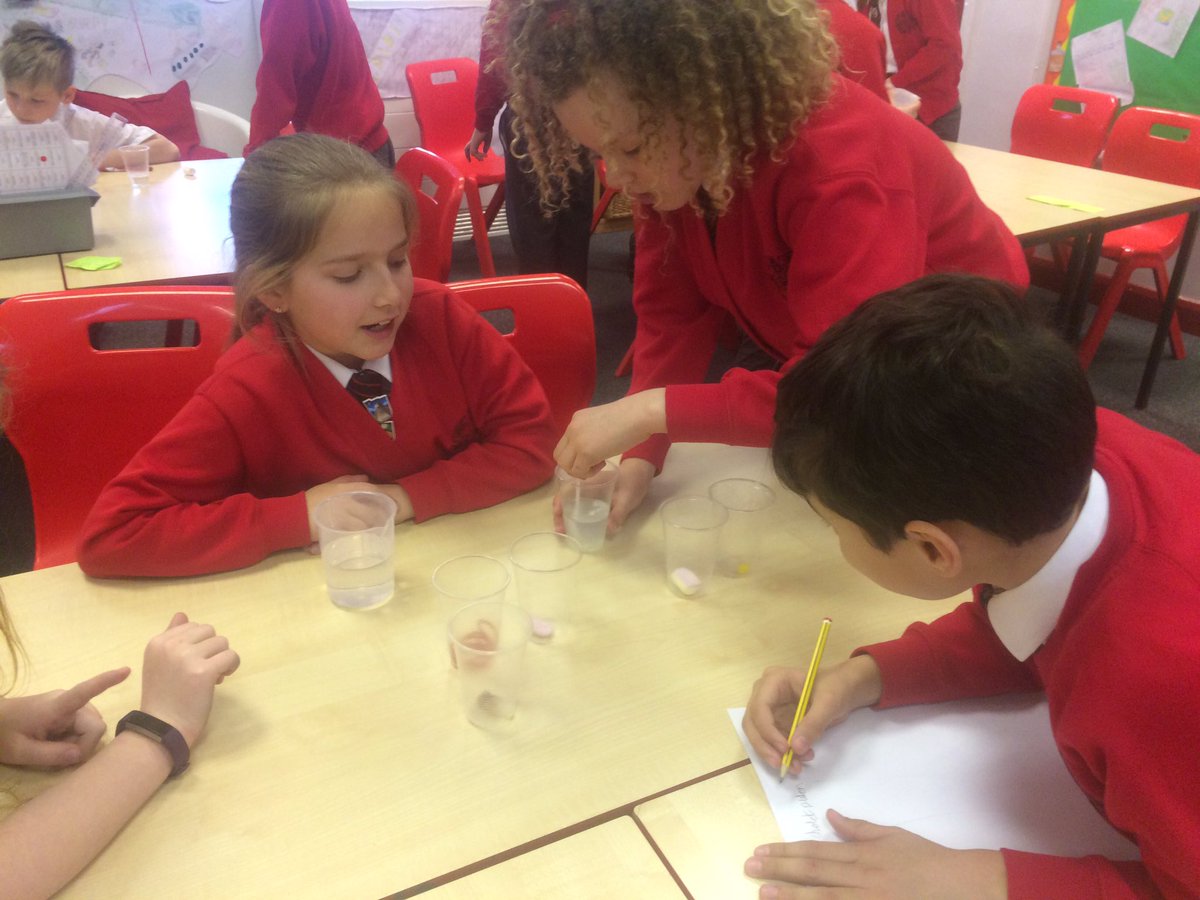 Learning in Reception
Children in Reception have ben making the most of the outdoors this week by hunting for numbers and completing some transient art.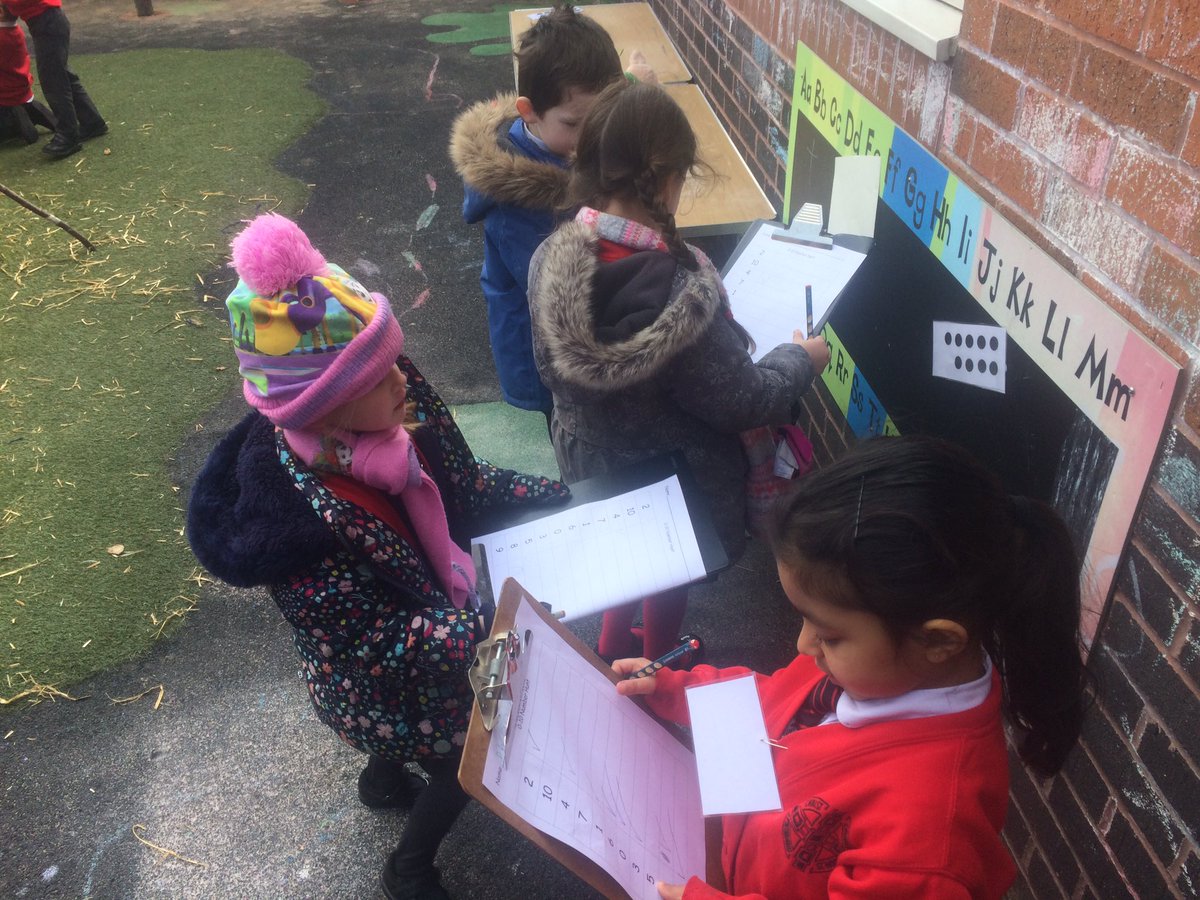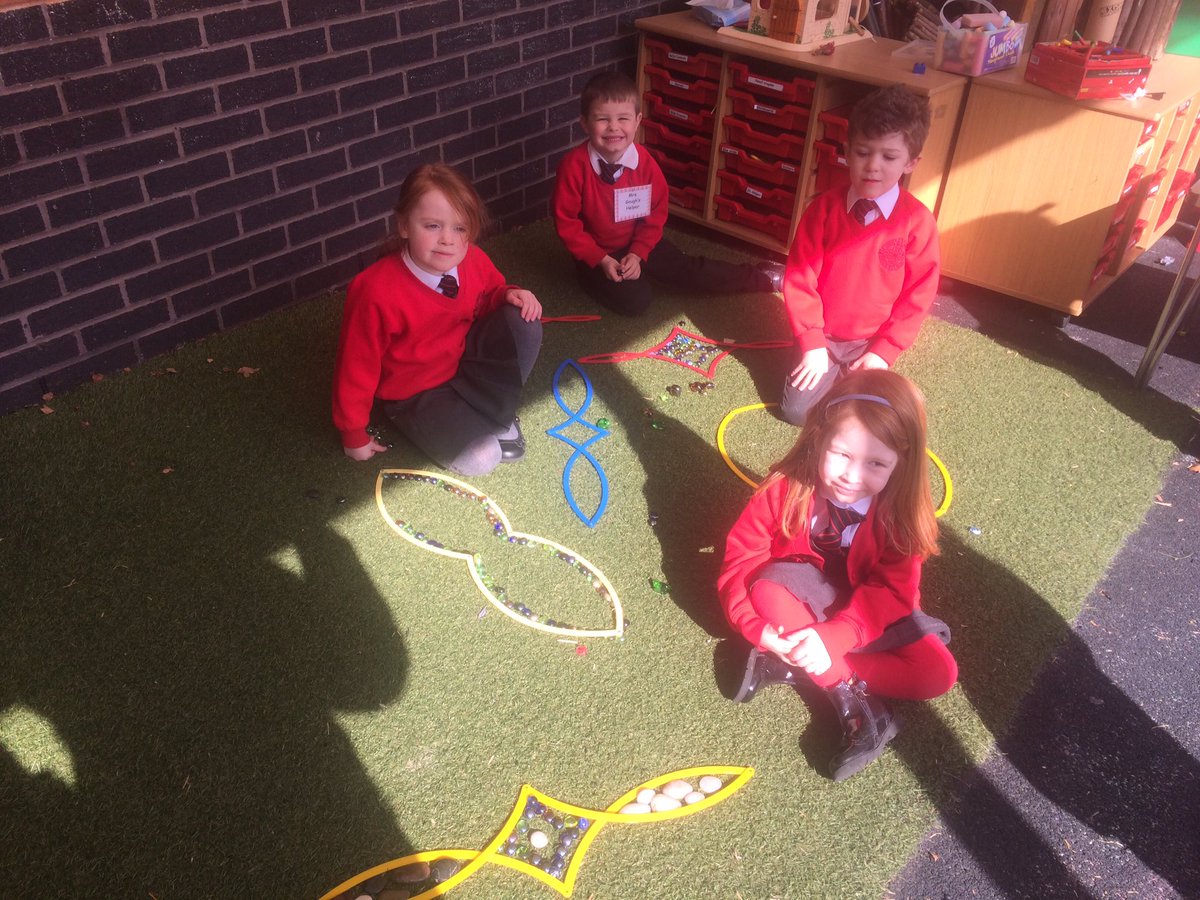 Learning in Year 6
This week Year 6 learnt about the evolution of the Galapagos Tortoise - they even moulded their own from plasticine!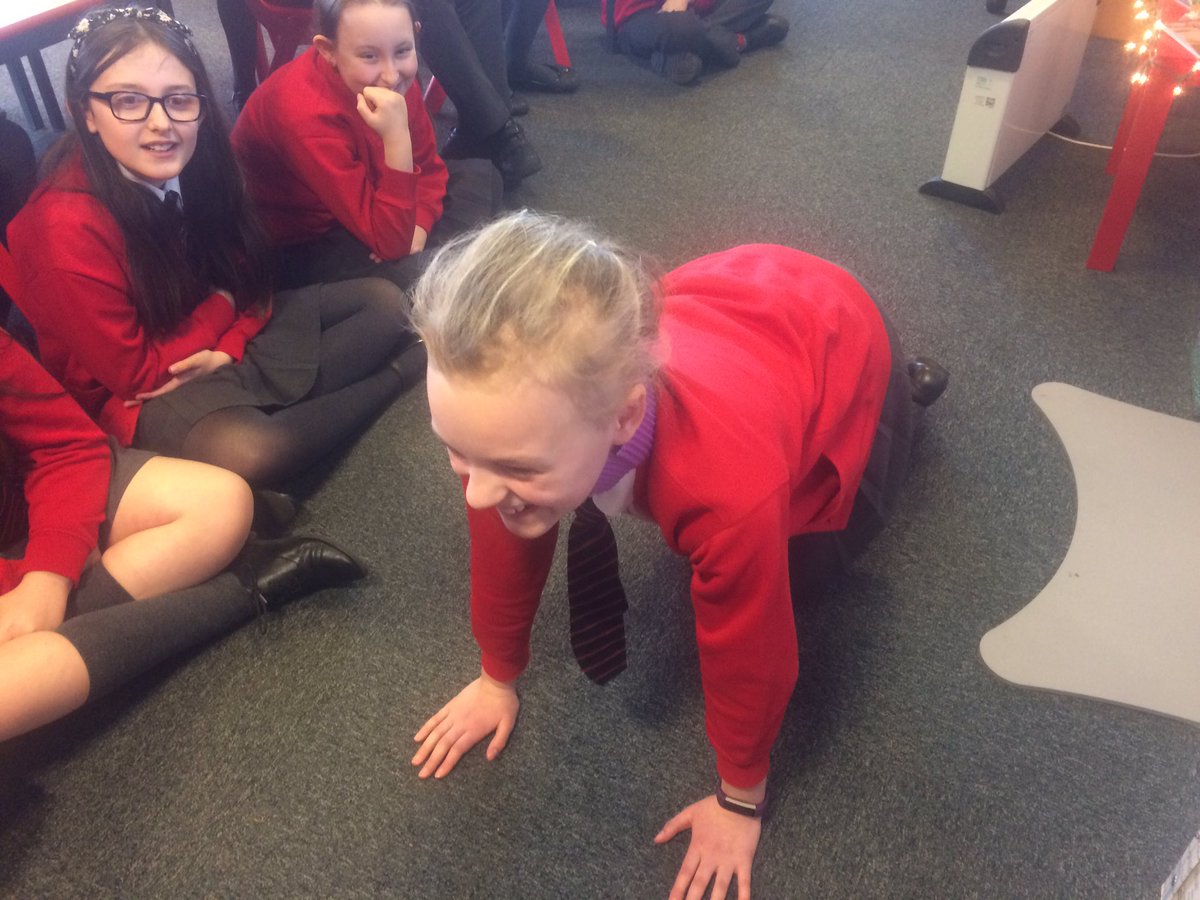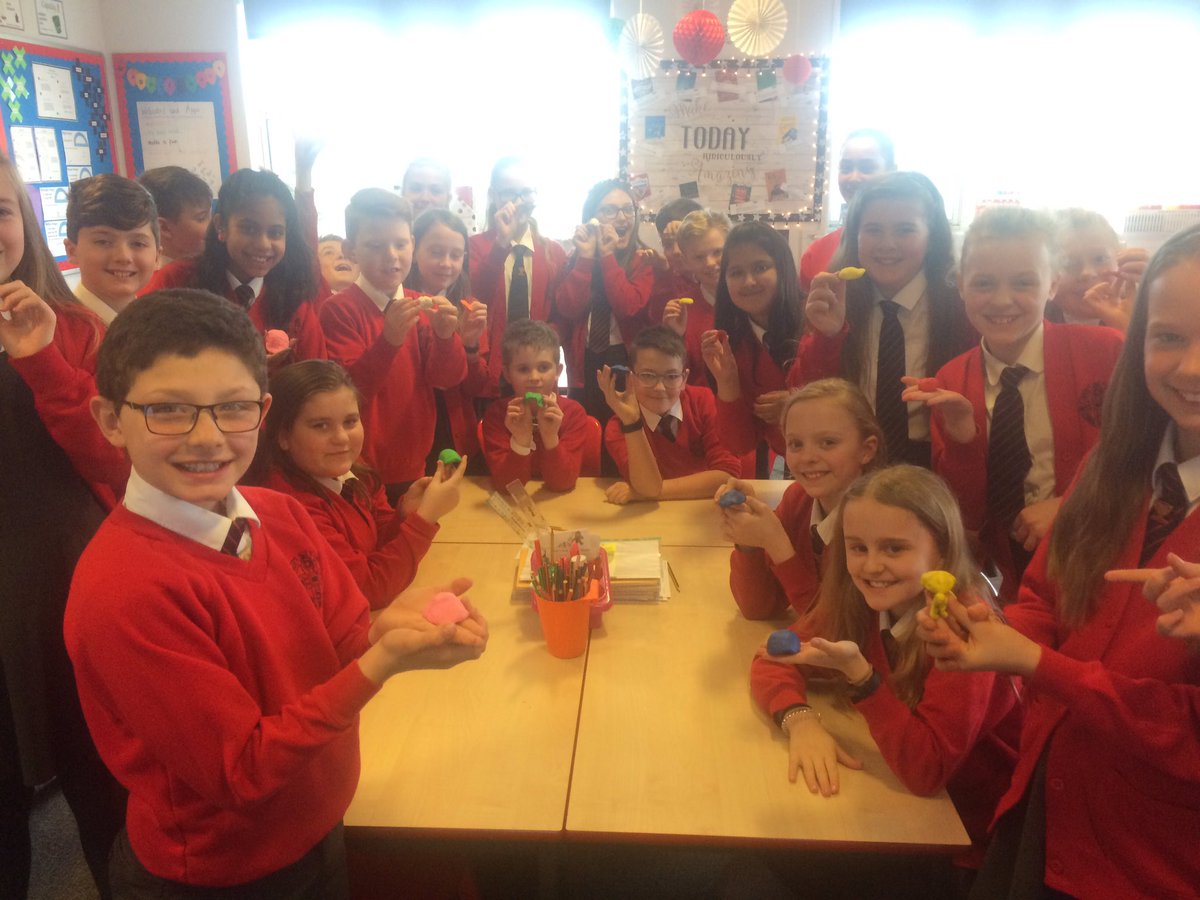 Will Year 6 Support the Government of Ecuador?